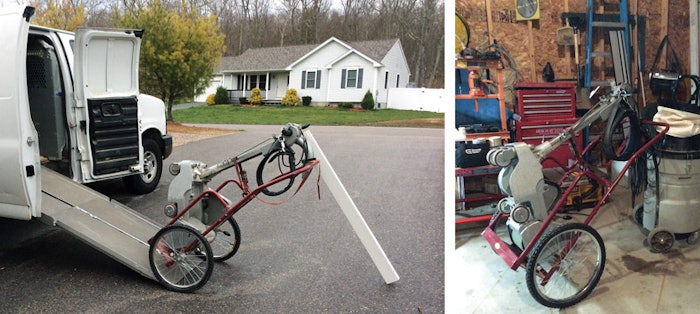 This issue's tip comes from Rick Fyfe at Hope Valley, R.I.-based RCF Flooring:
For 17 years I've been sanding and installing wood floors by myself—no help. At 54 years old, my body can't recover from getting my machine in and out of the van and the houses. I saw a similar setup to this one on YouTube and paid about $100 for this welding cart. It does the job, and my wife is very happy about it, too.
See a collection of previous job-site tips on our Pinterest Trick of the Trade board. Do you have a Trick of the Trade to share? Email it to WFB.