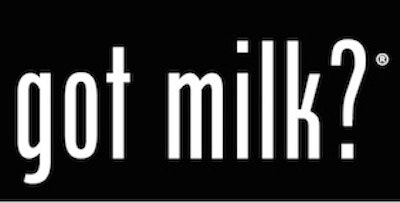 Got hardwoods?
Wood: The green fiber.
The Incredible Renewable Resource.
Those are variations on familiar "checkoff" programs—"Got Milk?" "Pork. The Other White Meat." "The Incredible, Edible Egg." These are terms that have entered mainstream Americana, particularly, I think, the Got Milk campaign, which has led to a thousand variations of "Got" something T-shirts and hats and mugs. The font used for the Got Milk? campaign is as recognizable as the phrase itself. The hardwood industry is hoping to come up with some term and pattern that will be equally successful in getting into our everyday use.
But that type of advertising doesn't come free. And since it's considered a program that helps everyone in the industry, years ago the U.S. government created a system that would effectively tax an industry with the funds collected being dedicated to an industry-wide promotional campaign. That program is called an industry "checkoff."
Checkoff programs are done at both the federal and state level. In a quick bit of research, I found one celebrating Kentucky Goat & Sheep, a site for "Poppy" of the popcorn industry, and a promotion of the red raspberry to go along with some of the better known milk, egg, cotton, beef and pork ones.
So who does this impact in wood, at least cost-wise?
The U.S. Hardwood Checkoff program will collect fees from "eligible sawmills and kiln drying yards." Some good news here—while you don't have a choice about chipping in, these are tax-deductible donations. In addition:
"… value-added products including unfinished strip flooring and hardwood plywood panels will be subject to the checkoff fee. Other finished goods such as pallets, furniture or cabinetry will not be directly covered by the checkoff; however, lumber sold in the supply chain either at the sawmill producer or concentration yard will be subject to the checkoff fee. For integrated manufacturing operations such as molding companies and flooring plants, the checkoff fee will be assessed at a lower value fee (0.00075) on the outbound manufactured hardwood product sold."
So that means domestic flooring companies may have a new direct cost, and everyone using U.S. hardwoods, be they domestic manufacturers or overseas facilities, will see a slight uptick in costs. More info is on this FAQ page for the proposed hardwood program.
Now, this is NOT a done deal. The federal government needs to approve this and the comment period is open until July 9. You may think this is a great idea—see it as increasing demand for the wonderful U.S. hardwood resource. You may think it's a terrible idea—increasing costs without sufficient return. Whichever way you think, tell them here! Your comments count!
Want more info generally before making up your mind? Here are more resources, selected to give you a wide range of ideas, and also looking at some reports on possible real returns for other industries:
www.choicesmagazine.org/2006-2/checkoff/2006-2-01.htm
pennstatelaw.psu.edu/_file/aglaw/Federal_Commodity_Checkoff_Program_Michael_Sabet.pdf
www.farmfoundation.org/webcontent/Who-Benefits-Who-Loses-from-Commodity-Check-off-Programs-211.aspx
nationalaglawcenter.org/overview/checkoff/
www.pork.org/wp-content/uploads/2010/03/2007porkcheckoffroifinrpt070515.pdf
enr.construction.com/products/materials/2014/0324-65279ready-mix-concrete-launches-national-checkoff-campaign.asp
www.cotton.org/journal/2011-15/2/upload/JCS15-109.pdf
There are plenty more examples out there, and a lot of debate about the value of this type of program—plenty of pros and cons. So check out the checkoff and comment now!
Editor's Note: Since this post, the commenting period was extended again, this time until Sept. 7, 2015.