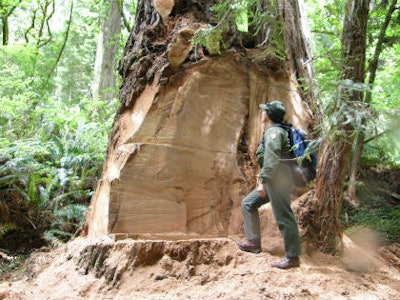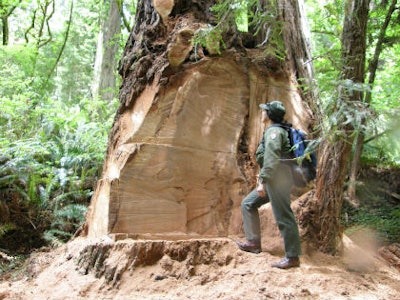 In the last few weeks we had two major updates on the Lacey front.
First, Lumber Liquidators filed an SEC report which noted the company may have reached a settlement with the US government. The company stated that "as part of its internal compliance review procedures in the second quarter of 2015, the Company determined that there were Lacey Act compliance concerns related to a limited amount of engineered hardwood sourced from China." The filing indicates that the Department of Justice (DOJ) "asserted its right to a civil forfeiture of this product and has expressed that it will accept $3,155,000 as substitute assets in lieu of forfeiture."
I don't think the settlement will come as a great surprise to anyone following the case. When the settlement is finalized, I assume the DOJ will release guidance, as they did with the Gibson case, that will help establish more clear standards for proper due diligence under Lacey.
Second, and perhaps more significantly, we have the first Lacey indictment for domestic US hardwoods. As discussed a number of times, the majority of the industry seems to believe, or certainly often suggests in marketing, that the Lacey Act only applies to imported wood. It does not. The Lacey Act can be applied to all wood bought and sold in the U.S.—it is not the origin, but the legal status, that governs.
The Department of Justice released a statement explaining that three tree cutters were "charged with theft of government property and damaging government property for illegally harvesting the maple trees in the Gifford Pinchot National Forest." The Maple was being sold for musical instrument production.
"The trees in our national forests belong to all Americans and should not be chopped up to enrich a few," said U.S. Attorney Annette L. Hayes. "In this case a beautiful and valued resource that is home to endangered species was felled with some parts just discarded on the forest floor. We are prosecuting not only the tree cutters, but also the mill owner who created a market for the sale of this stolen property."
Although this is the first Lacey Act indictment for U.S. wood theft, this is far from the first story about illegal U.S. woods.
Although this is the first Lacey Act indictment for U.S. wood theft, this is far from the first story about illegal U.S. woods. This older article shows that tree theft in the U.S. is nothing new. The article says (at the time of writing) that: "Major lumber companies, whose woodlands account for about 35 percent of the country's lumber production, say that 3 percent of the trees cut on their property yearly are carted away by thieves. They estimate their losses at $350 million annually…. And U.S. Forest Service officials estimate that as many as one in 10 trees cut in national forests is taken illegally…. based on the limited data available, thieves may be stealing trees worth $1 billion a year at the saw mill."
More recently, here's a story from last year stating that "timber rustling is on the rise…thieves who go to isolated woodland parcels, often late at night (presumably after scouting their targets in daylight), to cut and make off with the most valuable trees…. typical targets for such rustlers are black cherry, red oak and sugar maple. Landowners can easily lose $20,000 of timber in a single night." In fact, just a few weeks ago, $10,000 worth of walnut trees were taken from an orchard in California.
A story out of New York talks about a serial sawyer, a man who has pleaded guilty three times and done jail time for repeated illegal harvesting. The story also notes that in 2009, in New York State alone, "officers investigated 156 timber theft complaints statewide related to trees valued at $736,000." Black cherry was a particularly popular target, but oak and other woods were taken as well. Most went to sawmills where they were purchased at the gate (what the industry usually calls "gatewood," timber that wasn't contracted by the mill but purchased at the gate from independent loggers or—unfortunately—thieves).
Redwood burls have been a regular target for wood thieves for years. A story from last year outlines how thieves "sneak into the park at night…out to saw off a block of wood from a redwood that contains a burl—a knobby growth that contains a dormant seed bud." There have been no Lacey-based prosecutions yet on redwood theft, but it's really only a matter of time. This article on redwood theft shows the horrible scarring a redwood tree faces and notes that the stolen burls are sold both domestically and internationally.
And apparently timber theft is a "gateway" (or is that gatewood?) crime. Here's a report from Missouri about thieves stealing trucks that they use to move stolen walnut trees. The report noted that "one of the suspects they arrested had a check in his pocket, where he had sold a log, and it was a little over $2,000 for the one log…. Investigators say the criminals chopped down trees on private property, and possibly on state or federal land. They sold the logs to saw mills." The trucks ended up being stripped for parts. The stolen walnut could end up in someone's floor. And the profits from both the walnut and the trucks ended up going towards drugs.
The bottom line is that illegal wood is not just an international issue. Domestic timber, particularly high valued material like cherry, redwood, walnut, maple and oak, are all in danger of being put into our supply chain illegally. We have to be vigilant no matter where we source.