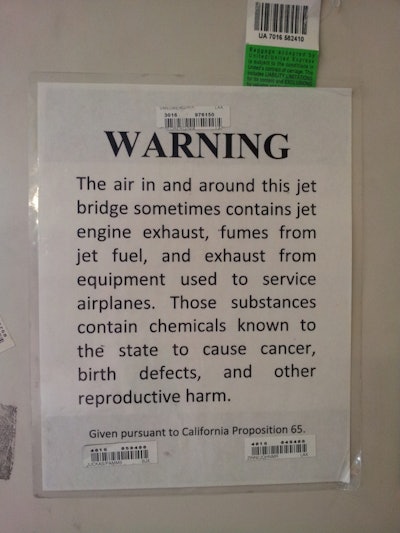 I've been on the road a lot lately and SFO (the San Francisco Airport) is beginning to feel like my second home. And since I am thinking about IAQ (Indoor Air Quality) issues a lot, I have been very interested to see that everyone I observed, both employees and passengers, flight after flight, walked past this sign without a second glance: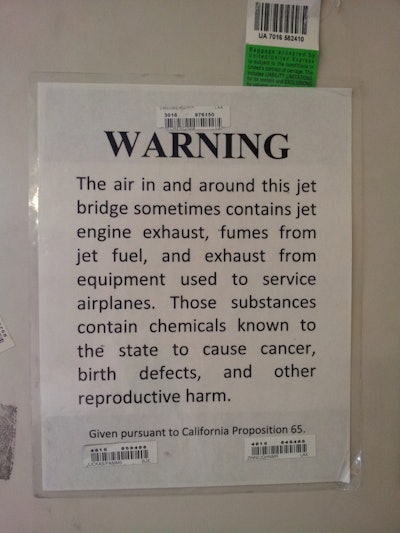 It was posted at the end of a jetway ramp and I noted it every time I went by. No one else seemed to think about it.
It is no surprise that we become blind to these warnings. Here are just a few places I spotted Prop 65 warnings in my last wander through SFO.
It was very common on children's' toys: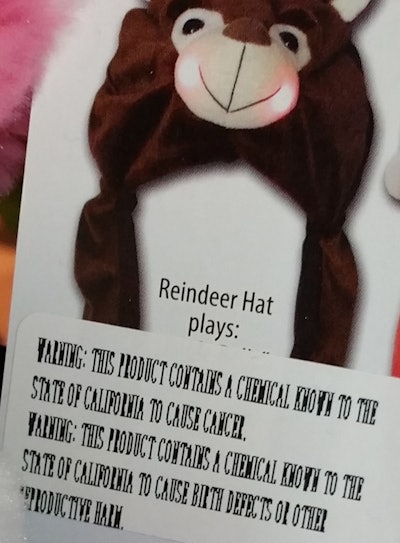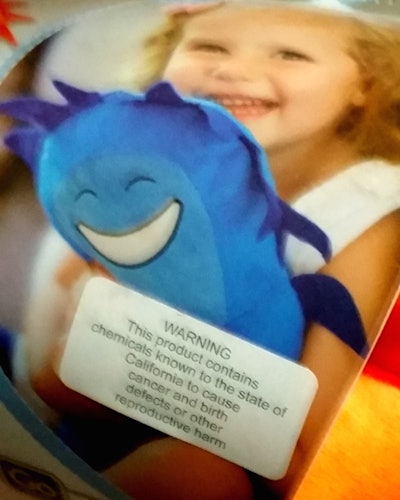 On a travel bag: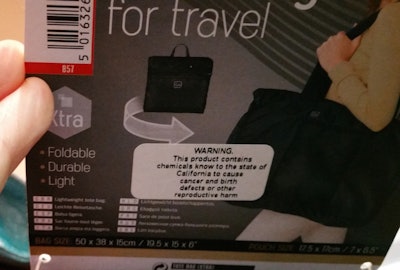 It appears on a blanket you snuggle in (also on those neck pillows your seat mate is always supported by):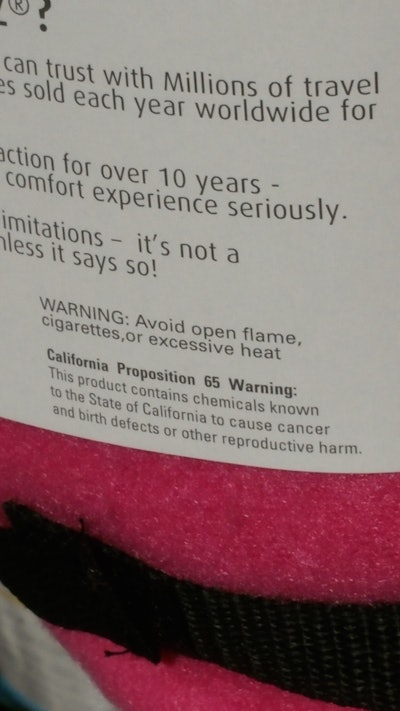 And how many of you still read the warning on the bottle of wine as you browse through the gift shop: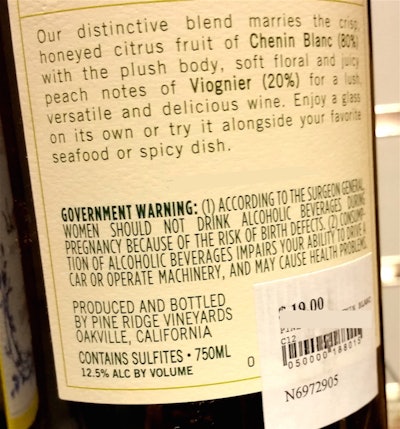 These warnings are everywhere—when was the last time you really noticed them? But that said, don't think you don't have to have them on your products, because there are groups out there looking for their absence. Make sure your products are properly labeled—be it for Prop 65 or anything else!