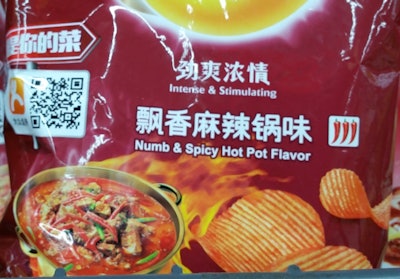 Which New Year, you ask? Worried that I'm running a month late? Well, Chinese New Year was this week. So to celebrate, I thought we'd look at some snacks available over there.

As you all know, I've been on the road a lot. And while I may be willing to eat deep-fried scorpion and actually love raw horse, I'm none too sure about some of these interesting potato chip flavors spotted in China.

Want a chip that is "intense & stimulating?!" Try "Numb & Spicy Hot Pot Flavor."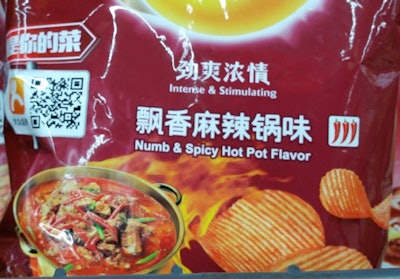 If it's too much, Cool Cucumber should help, right?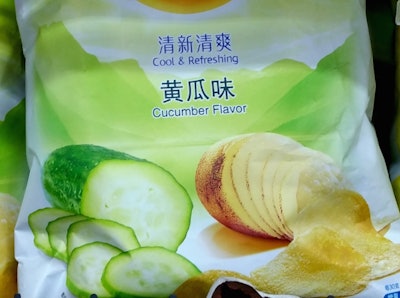 With your palette properly cleansed, you'll be able to really enjoy Fermented Soy Bean Prawn Flavor.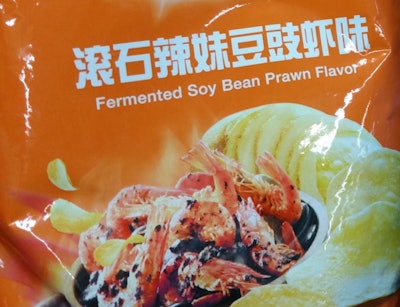 Which naturally pairs with seaweed, right?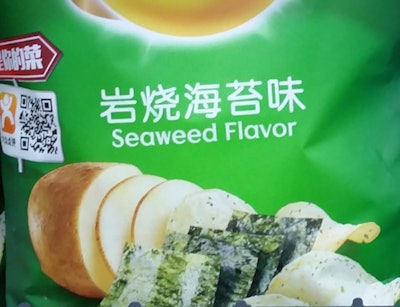 The next course should probably be another palette cleanser, so perhaps simple Green Tea?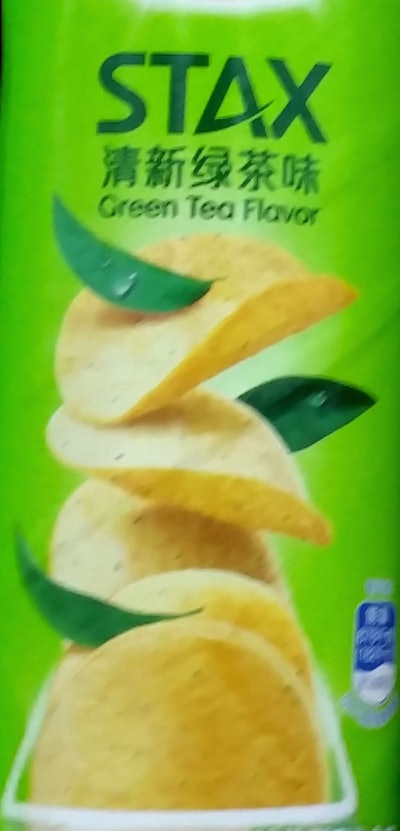 Want a snack that replaces dinner? Try Cumin Lamb and Lemon Chicken flavors.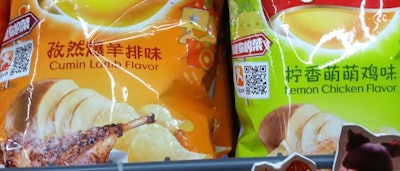 Followed by Finger Licking Braised Pork and to wrap it all up, chocolate and sea salt.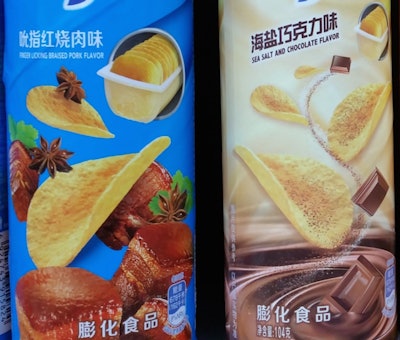 Quite the meal. Had enough? Well, finally you have your choice between Roasted Chicken Wing and Grilled Squid chips….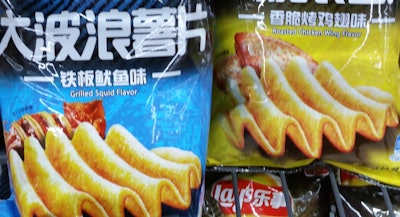 So, what did you select for your Super Bowl party? I know, the chicken wing one—that's traditional!