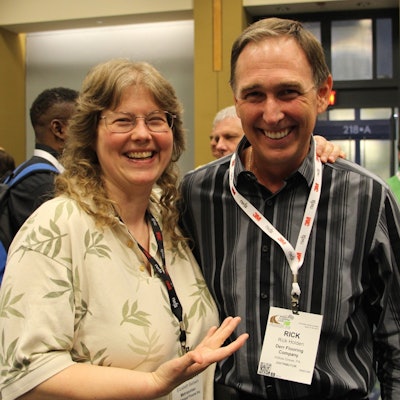 My congratulations to the NWFA on a fine show last week in Charlotte. The entire team deserves a huge round of applause! I hope everyone who attended it found it successful--personally, I had a fine time wandering about, meeting with legends of the industry, as evidenced by the candid camera crew that stalked my every move…

Former NWFA Chairman Rick Holden gave me one of the best greetings of the trip with a "There's my favorite blogger!" I'm sure he says that to all of us, but it's still nice to hear. And he did prove that he actually does read the posts now and then with a quote, so he gets to lead off the picture parade in thanks!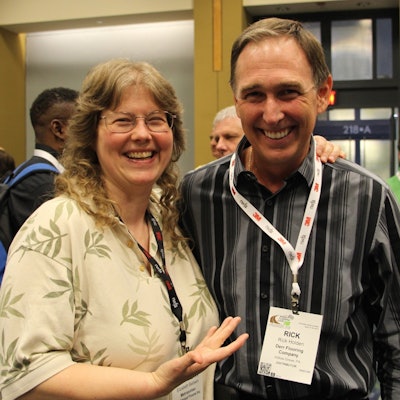 Next we have Jim Bailey of Buchanan who I've known for a couple of decades … from way back in my Japan days. You can always find the Buchanan Elite booth at a show by the smell of popcorn, but this time, Jim also gets gold stars for quoting two recent blogs when we met up! And a bonus point for sending me this link of amazing woodwork.

And speaking of bloggers and legendary figures, Wayne Lee and I connected to compare notes about the blogging life.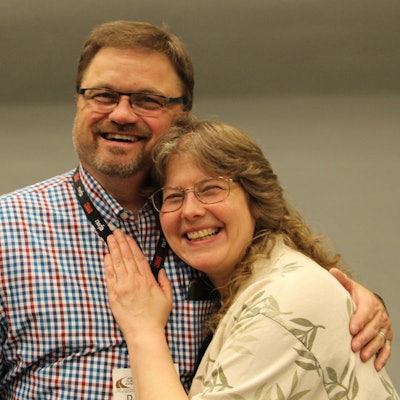 I then ran into two legends of the flooring world, Howard Brickman and Mickey Moore. The industry is so very lucky to have both of them haunting the halls and sharing knowledge.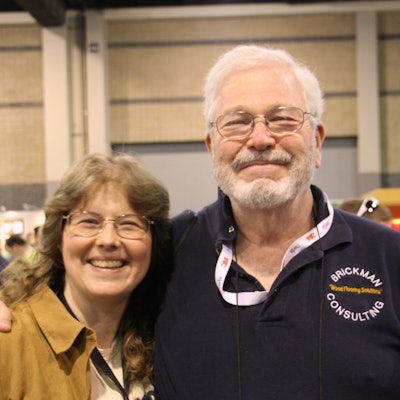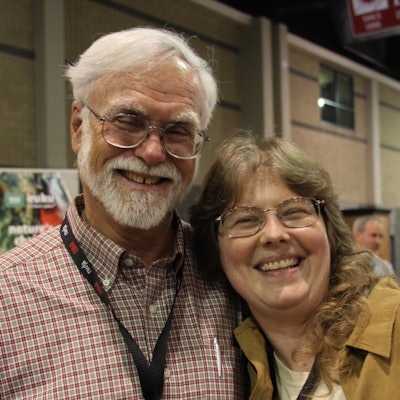 And here's a Legend in the making, NWFA Tech Director Brett Miller.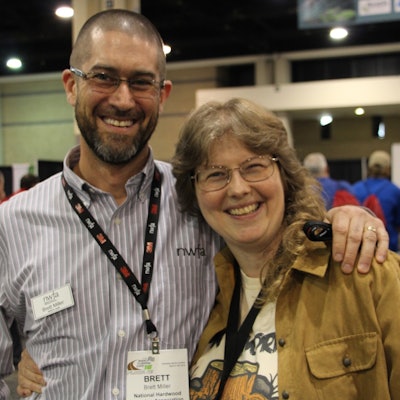 A truly legendary convention ... and next week we'll continue with an industry roundup!