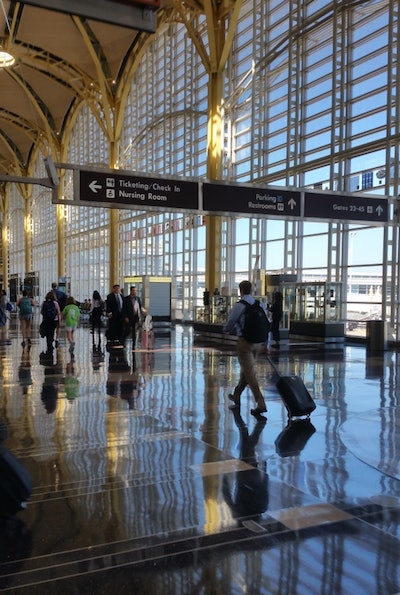 This is just a short post because all the airplane air I've been breathing the last few weeks has left me with a cold. And that's put me a good bit behind on my work load.
So this week I'm just going to make a small observation about something which struck me as I went through yet another airport, this time National in DC. Here's a pic of the main area—glass and shiny tile: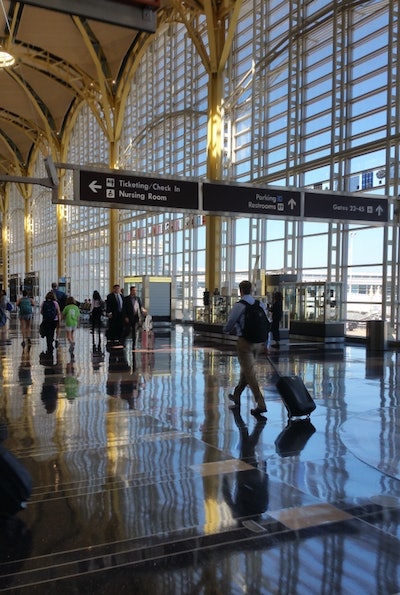 And these are the ordinary waiting chairs. We've all seen these in airport after airport, often frayed and torn: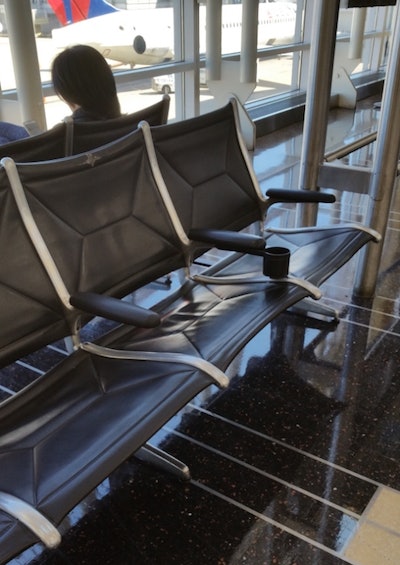 But as I was coming down the escalator toward security, my eye was caught by a bit of wood. There were two private spaces marked "nursing room," rather plain spaces, but each featuring a wood rocking chair:
And that got me thinking. When the airport wanted to create a comfortable escape for the stressed mother, they choose wood. The room could have been a bit warmer, a bit more fun perhaps, but even if they went with plain white walls, they knew that they couldn't just have a regular airport chair there. It was an all wood chair and naturally finished too—no paint, just a bit of oil: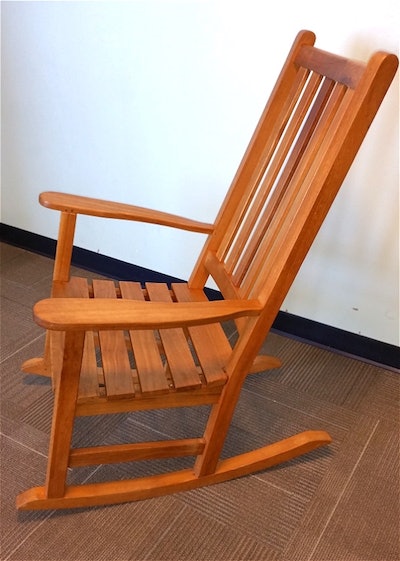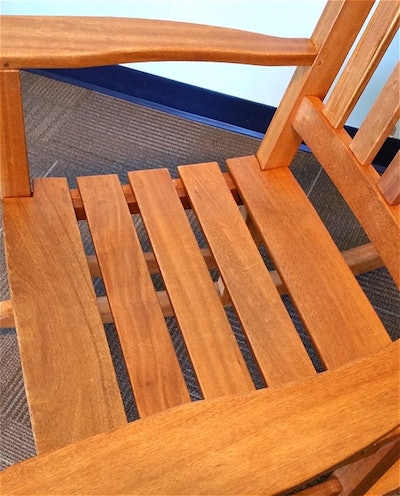 I've seen rockers here and there in airports over the last few years and thought to do a quick google on the topic. Sure enough, it's a trend. And if you want to see all the variations, here's a collection of pictures from multiple airports and how the various styles and colors and types of rocking chairs available.
But anyway, the bottom line to me is that you can't beat wood. It's the go-to material, the choice for comfort and a natural escape. There are a lot of substitutes being offered, but is there really a choice? Wouldn't you go real if you could?