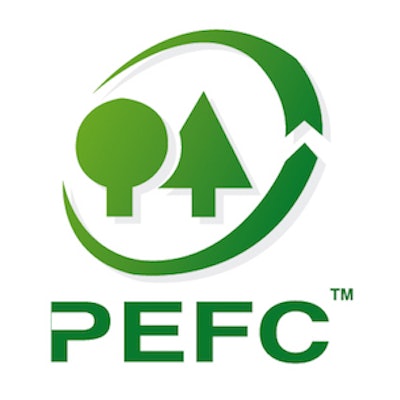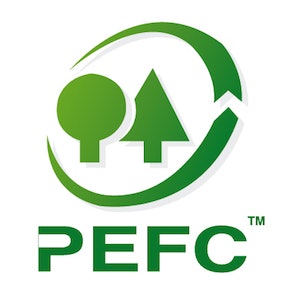 I was asked recently if I could do a small glossary of some of the Green Certification programs out there. I decided to start with PEFC because it's not just a single certification program. Rather, with 38 national programs under the PEFC umbrella, it is the world's largest forest certification system. In fact, approximately two-thirds of all certified forests globally are certified to PEFC standards.
First, PEFC stands for the Programme for the Endorsement of Forest Certification and was founded in 1999 "in response to the specific requirements of small and family forest owners as an international umbrella organization providing independent assessment, endorsement and recognition of national forest certification systems."
The way PEFC works is that it has each country determine, under over-arching guiding principles of course, the best way to achieve national certification. So there is no PEFC endorsement of a specific forest, rather PEFC endorses the program that certified the forest. So you can buy PEFC-certified timber throughout Europe, where different countries have developed national standards under the PEFC name. You would look for "PEFC France" or "PEFC Norway" or "PEFC Slovakia," etc. (Outside Europe, many of the PEFC affiliates do not use PEFC in their name.)
PEFC differs from FSC in that it recognizes customized programs—those developed specifically per country or region. One of the North American systems recognized by PEFC, the Sustainable Forest Initiative, puts it like this:
One forest certification standard could never address the diversity of forest types and tenures around the world. … The independent, non-profit Programme for the Endorsement of Forest Certification schemes (PEFC) helps buyers identify the best performers by endorsing national and/or regional forest certification standards that meet its rigorous criteria.
And like with FSC, there is a downstream PEFC CoC (Chain of Custody) certification system, but you'll find that it is not widely used in the flooring industry. There may be many floors with PEFC-certified wood content, but not many will be sold as "PEFC-Certified." Of course that may change, as PEFC is now part of a pilot project with LEED that, if adopted permanently, will increase market demand for fully certified finished products.