After a year of cancellations and postponements, in-person flooring trade shows are slowly coming back, and the following companies—all advertisers in this issue—will be on the show floor at the NWFA Wood Flooring Expo July 7-9 in Orlando, Fla. Here's a sneak peak of what products they'll be showcasing this year.
---
Premium Partner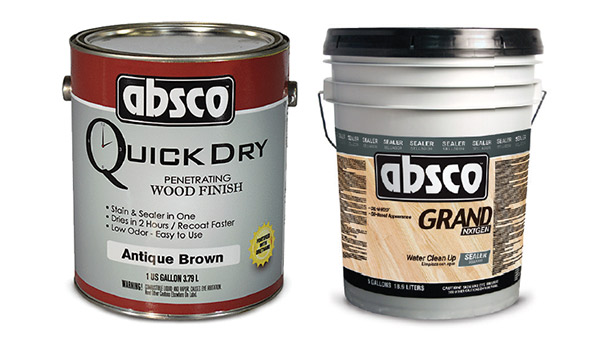 Absolute Coatings - Valentus Specialty Chemicals
Absco Grand NXTGEN Wood Floor Finish has new resins that deliver the beauty and durability of an oil finish, national VOC compliance and easy application, the company says. Its Absco Quick Dry Penetrating Stain stains and seals in one coat, is fortified with urethane for long-lasting durability and available in 20 colors and can be intermixed, the company adds.
absolutecoatings.com | Booth 513A
---
Premium Partner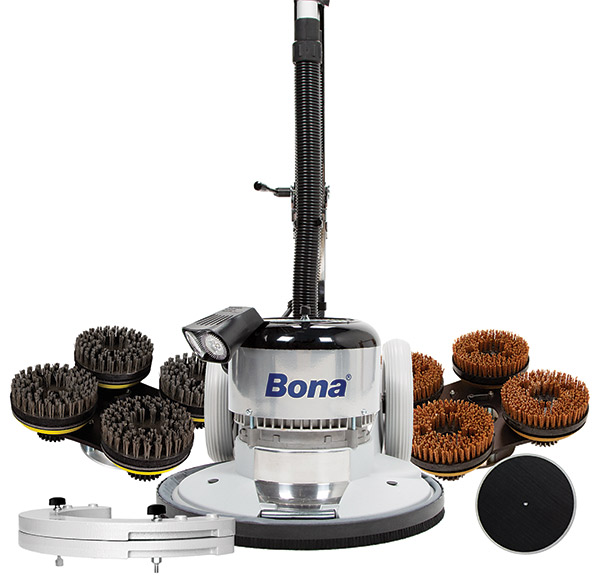 Bona US
The Bona Power Drive is an all-directional and versatile disc sanding system that delivers exceptional power, provides rotary sanding to bare wood, and can significantly reduce your edging time, the company says. Its accessories include wire brushes, Tynex brushes, steel plates and weights.
bona.com/pro | Booth 723A
---
Premium Partner
Impressions Flooring Collection
The Lexington Series from Impressions Flooring Collection is designed to transition perfectly between every color in plank and pattern options, the company says. The series maintains the structural advantages of an engineered product without sacrificing the look and feel of solid hardwood flooring, the company adds.
impressionsflooring.com | Booth 443A
---
Premium Partner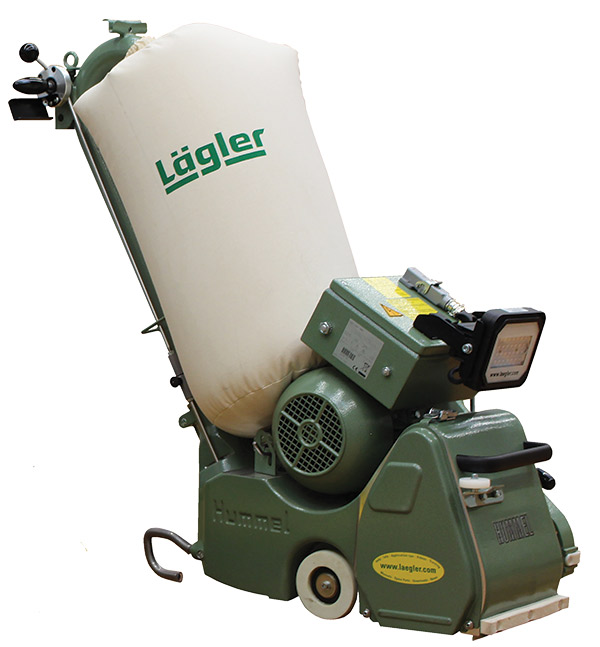 Lägler North America
Starting in 2021, all Hummel machines produced in Germany come standard with a variety of upgrades, including an improved suspension system, updated wing nut, updated carrying handle, LED light and paddle handle. Parts are also available for purchase separately to upgrade existing machines.
laglernorthamerica.com | Booth 603A
---
Premium Partner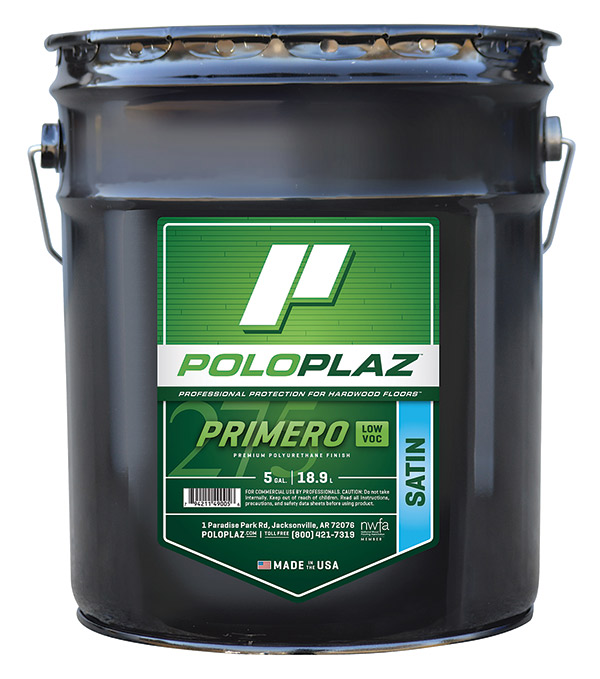 PoloPlaz - Valentus Specialty Chemicals
PoloPlaz Primero 275 VOC Finish is a fast-curing polyurethane that is tougher than most waterbornes or moisture cures and is VOC-compliant nationally, the company says. It delivers overnight drying, even in poor conditions, reaches 80% cure in 72 hours and can be walked on in 24 hours.
poloplaz.com | Booth 513A
---
Premium Partner
Sampson Coatings - Valentus Specialty Chemicals
Sampson Radiance is a waterborne finish that gives a rich traditional oil look with no catalyst or cross linker needed. It is quick-drying for faster recoating, features enhanced durability with excellent film build, and is recommended for commercial and residential applications, the company says.
sampsoncoatings.com | Booth 513A
---
Premium Partner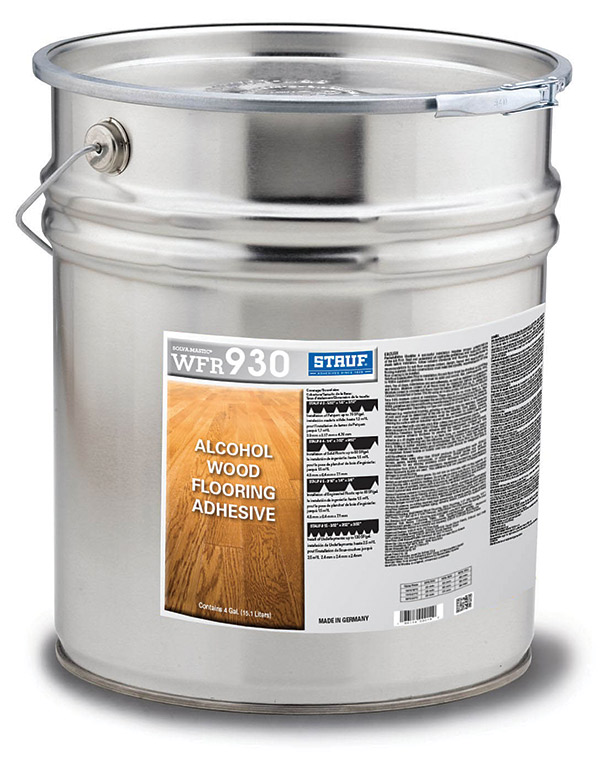 Stauf USA Adhesives
WFR-930 is an alcohol-based, high-strength adhesive for professional wood flooring installation. It contains no chlorinated solvents or other materials harmful to one's health, the company says. It spreads easily, and allows fast installation even with complicated patterns due to its strong green grab. No flash time is required, so installation can commence immediately, the company adds.
staufusa.com | Booth 809A
---
Featured Supplier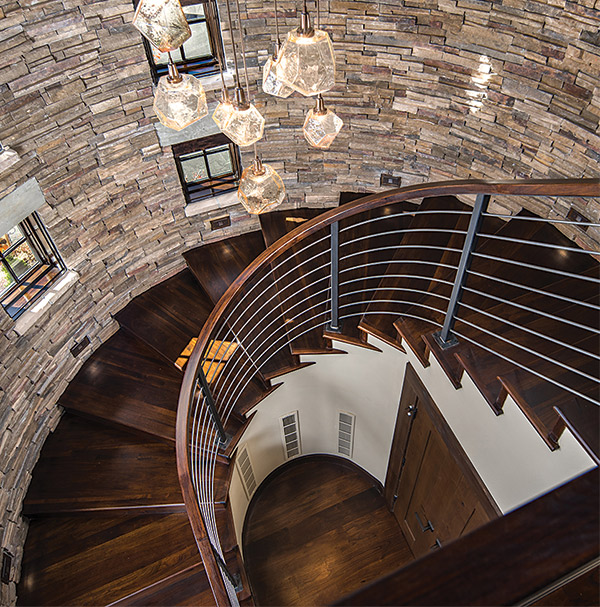 Appalachian Lumber Co.
Appalachian Lumber offers custom treads of any size, as well as pie treads and custom landing treads. The treads are made from high-quality hardwoods and are available in more than 20 species, the company says.
appalachianlumber.net | Booth 343A
---
Featured Supplier
Delmhorst Instrument Company
The Navigator family of moisture meters—including the BDX-20 and BDX-30—are the latest in the legacy "BD-series" pin meters known for their reliability, the company says. The BDX-30 features the new Edge app to customize meter settings and export data from any jobsite quickly and accurately, the company adds.
delmhorst.com | Booth 716A
---
Featured Supplier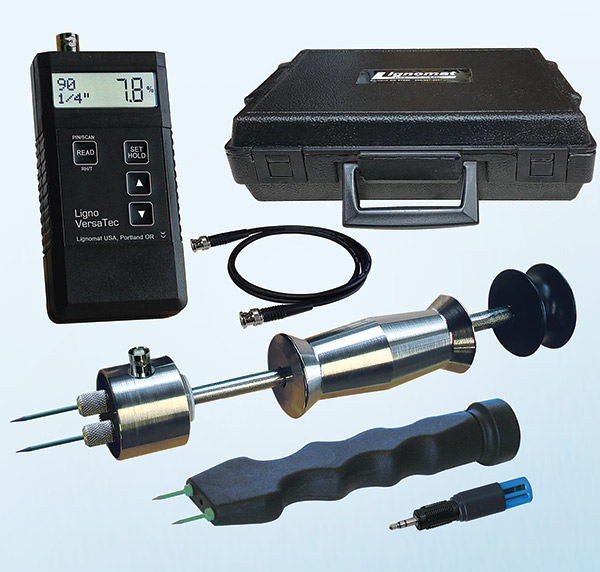 Lignomat USA Ltd.
Lignomat's all-inclusive moisture and humidity measuring kit includes the Ligno-VersaTec moisture meter, which can be operated as a pin meter, pinless meter and thermo-hygrometer. The Electrode E14 is also included, as is a precision RH probe.
lignomat.com | Booth 807A
---
Featured Supplier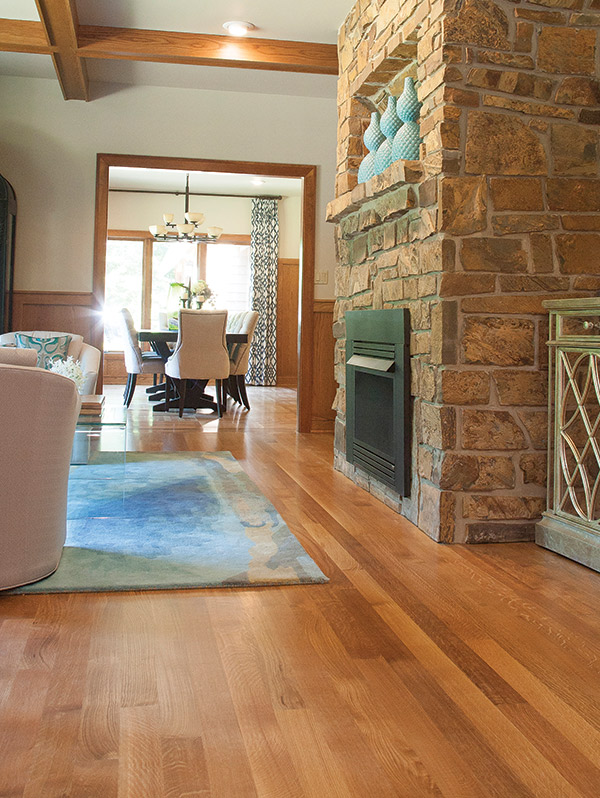 Maxwell Hardwood Flooring Inc.
The Bradley Additions plank line features long-length products, widths from 3¼ to 8 inches, and is available in red oak, white oak, walnut, maple, cherry and hickory. Specialty and custom orders are also available, the company says.
maxwellhardwoodflooring.com | Booth 415A
---
Featured Supplier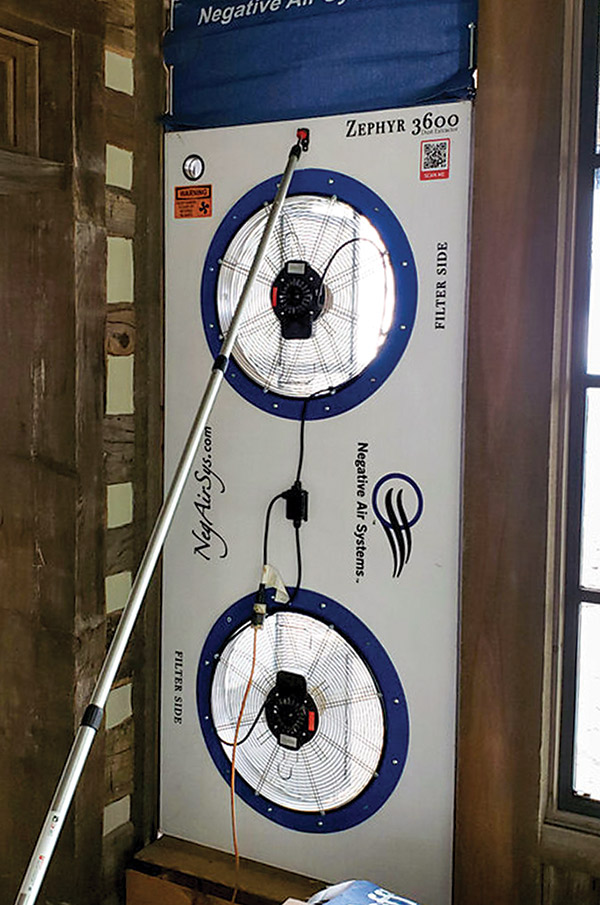 Negative Air Systems
The Zephyr 3000 Series of dust extractors are developed to fit any standard door opening and are capable of removing 9,000 cubic feet of dust and fumes in 60 seconds, the company says. They are fully transportable and set up in minutes with no special tools required. They operate on a standard 110 circuit and are ideal for any home improvement project, the company adds.
negairsys.com | Booth 531A
---
Featured Supplier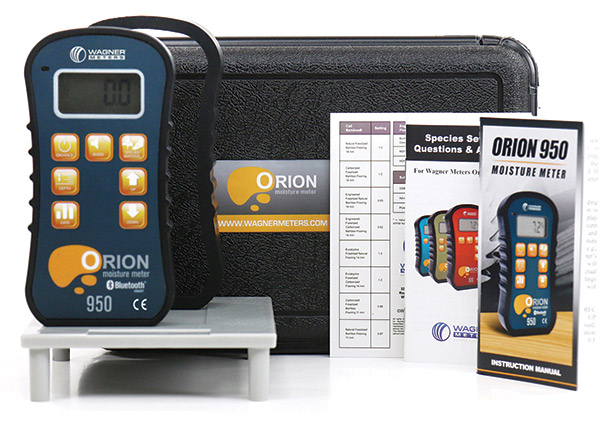 Wagner Meters
The award-winning Orion 950 Smart Pinless Wood Moisture Meter features dual-depth measurement of wood and other materials. Other functions include Bluetooth connectivity to free smart device apps, ambient temperature/RH sensor, and EMC calculation. True in-the-field calibration is exclusive only to the Orion line of wood moisture meters, the company says.
wagnermeters.com | Booth 835A