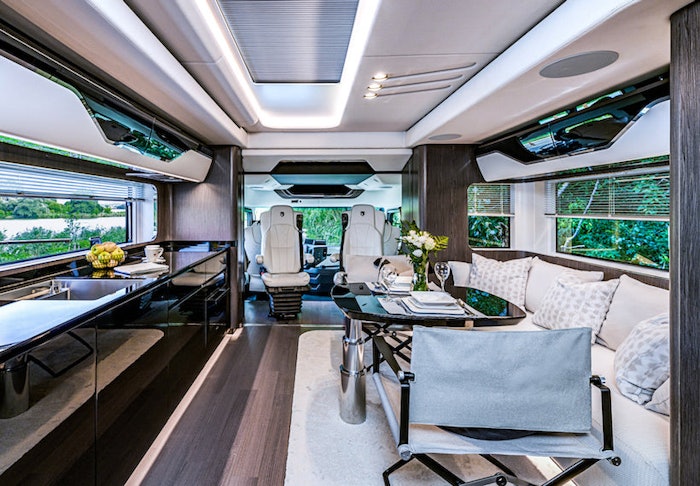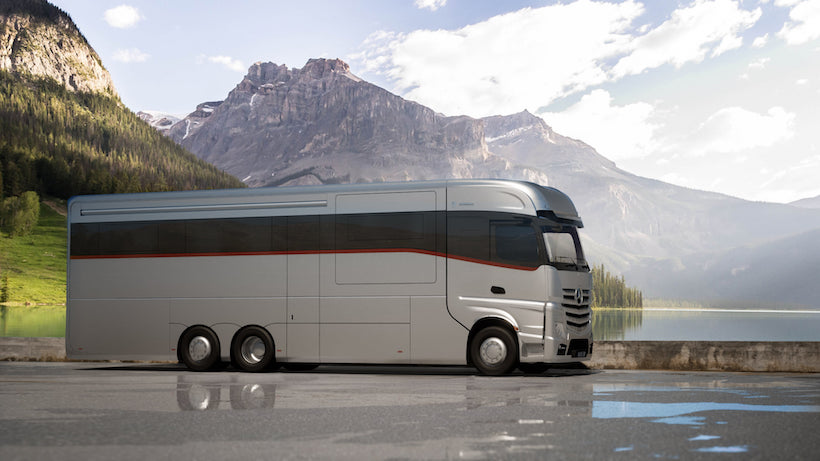 Dembell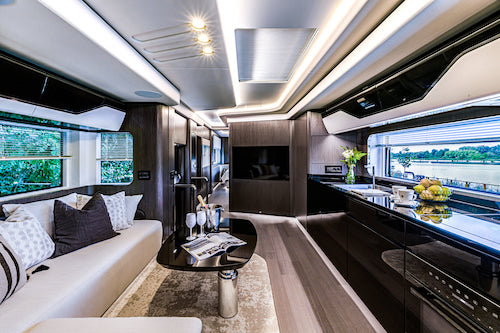 A German automaker set out to put a luxury home on wheels, so naturally the interior has wood flooring.
Dembell, the manufacturer, worked with an Italian studio to create the yacht-like interior for the hulking Mercedes-Benz Actros-inspired motorhome, which has 6.6 feet of standing room and a built-in garage that can fit bicycles, scooters and even a sports car, New Atlas reports. The sides of the vehicle also expand for increased interior floor space.
But even the automaker knows it's not truly a high-end mobile home until it has a wood floor in gear: "Also, the carefully selected, finest real wood flooring found its place in the interior of our motorhome," the company said on its Facebook. Details about what species of wood is installed in the vehicle were not immediately available. 
The price for the land superyacht with wood flooring isn't official, but it is estimated it will be around $2 million, according to the DailyMail.