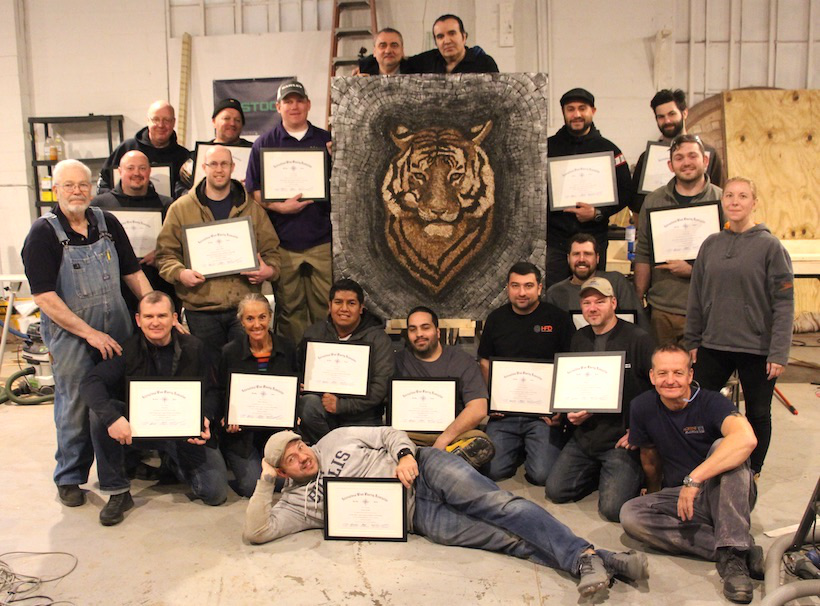 An impressive lineup of industry talent gathered in Tell City, Ind., Feb. 25–March 1 for the second Extreme Wood Floors school held by the International Wood Flooring Association.
Award-winning lead instructors Howard Brickman of Brickman Consulting (Norwell, Mass.); Avedis Duvenjian and Vartan Arutyunian of Archetypal Imagery Corp. (New York); and Greg Ceglarski of Scribed Flooring (Brisbane, Australia) led a passionate group of students as they tackled elite wood flooring skills.
Duvenjian and Arutyunian guided the creation of the school's showpiece, a wood mosaic tiger. Constructed from various sizes and species of wood blocks, the single piece offered multitudes of lessons in custom finishing, from wood fuming and wood burning to specialized color and coating techniques. (Look for a video in the WFB E-News later this month in which Duvenjian explains how the tiger was created.)
Ceglarski shared his technique for creating his award-winning "waterfall stairs," as well as creating jigs to easily construct custom parquet and his technique for bending engineered or solid wood.
Brickman instructed students on skills from inlay creation to scroll saw work to bending wood.
The school was hosted by Castlewood Corporation. Manufacturer representatives at the school included Bill Cavey of Loba-Wakol USA, Mark Dittmer of American Sanders and Connor Anderson of Norton Abrasives. Additional school sponsors included 3M, Delmhorst Instrument Co., DuraSeal, Festool, MAPEI Corp., Oreck, Padco, Pro-Coat, Titebond, Vesting, Wood Floor Business and Woodwise/Design Hardwood Products.
For more photos and videos from the school, go to the WFB Facebook page.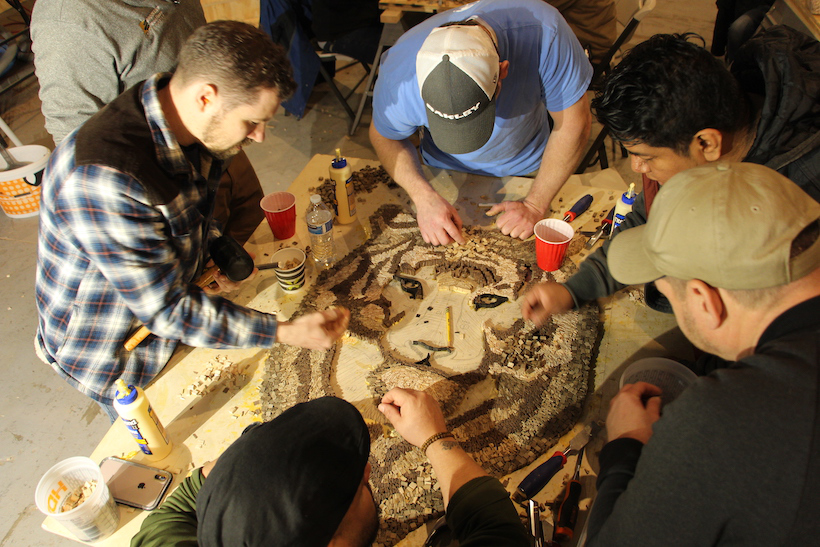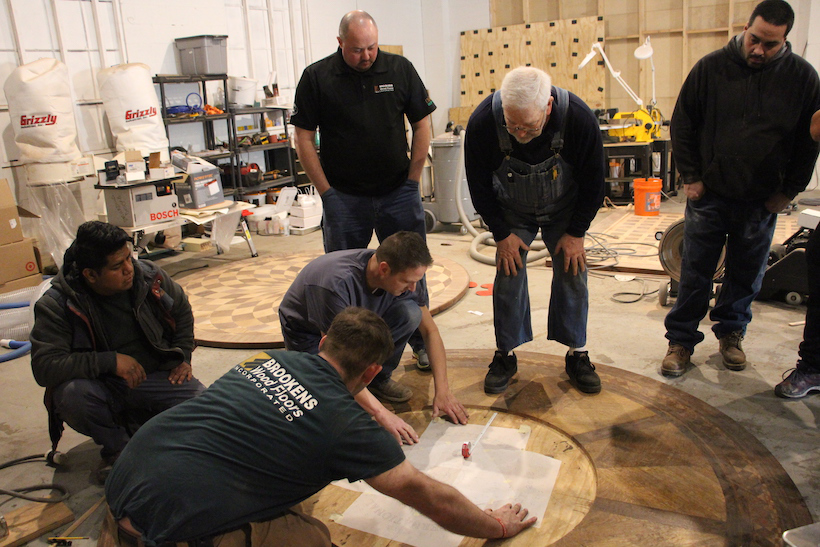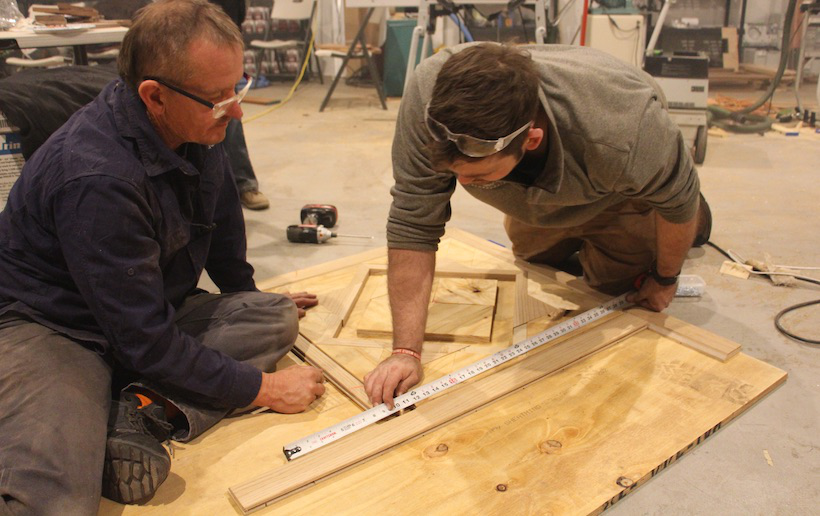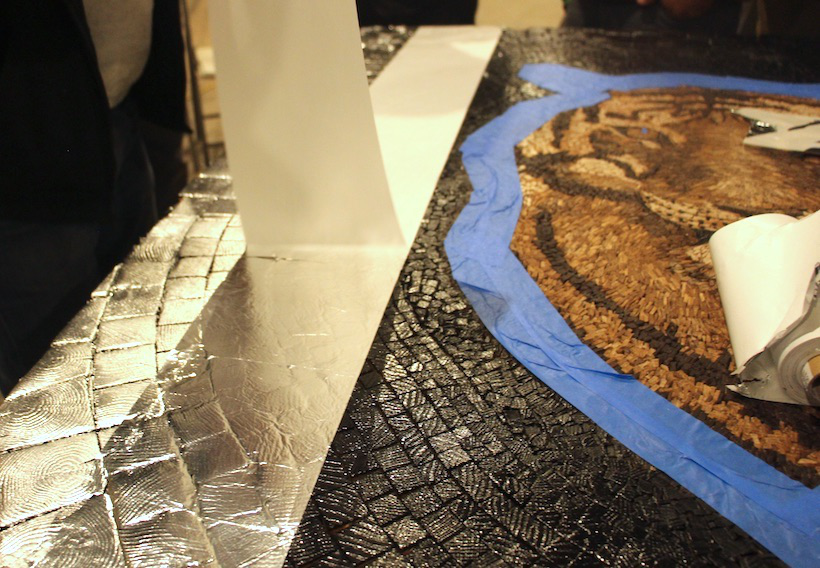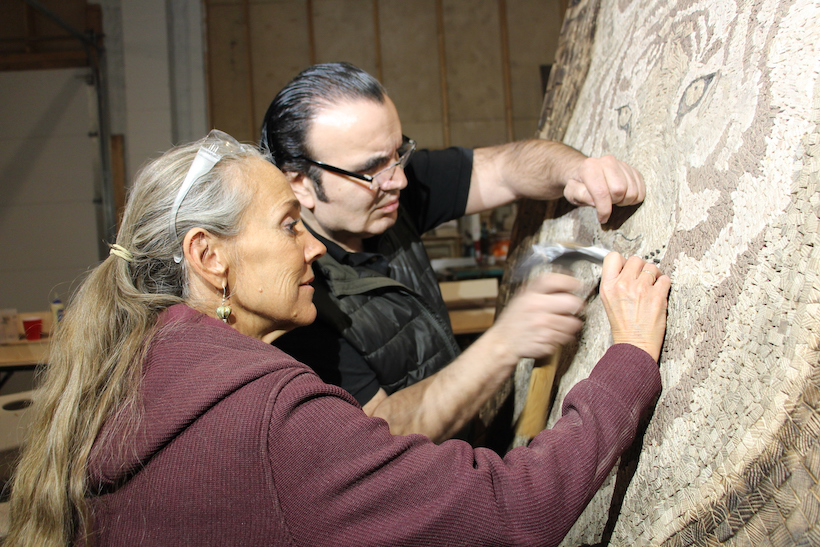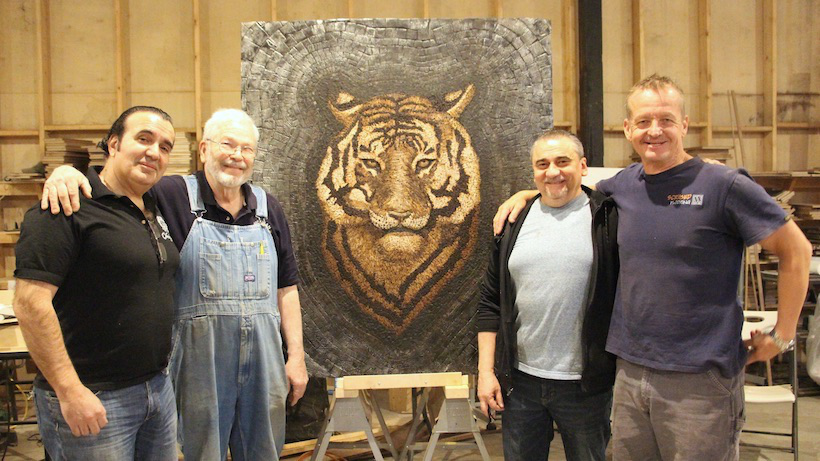 Instructors (left to right) Avedis Duvenjian, Howard Brickman, Vartan Arutyunian and Greg Ceglarski.