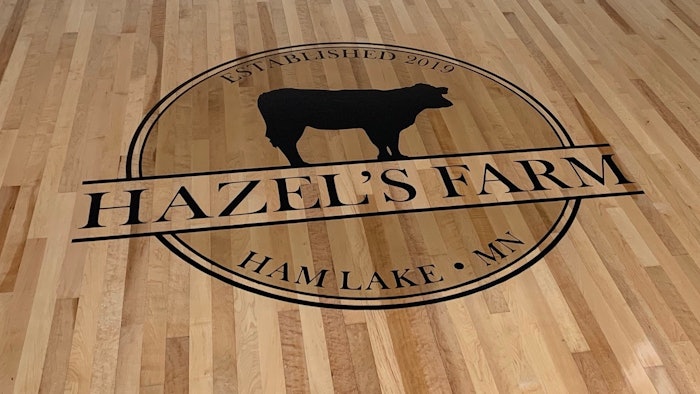 Lindsay Kim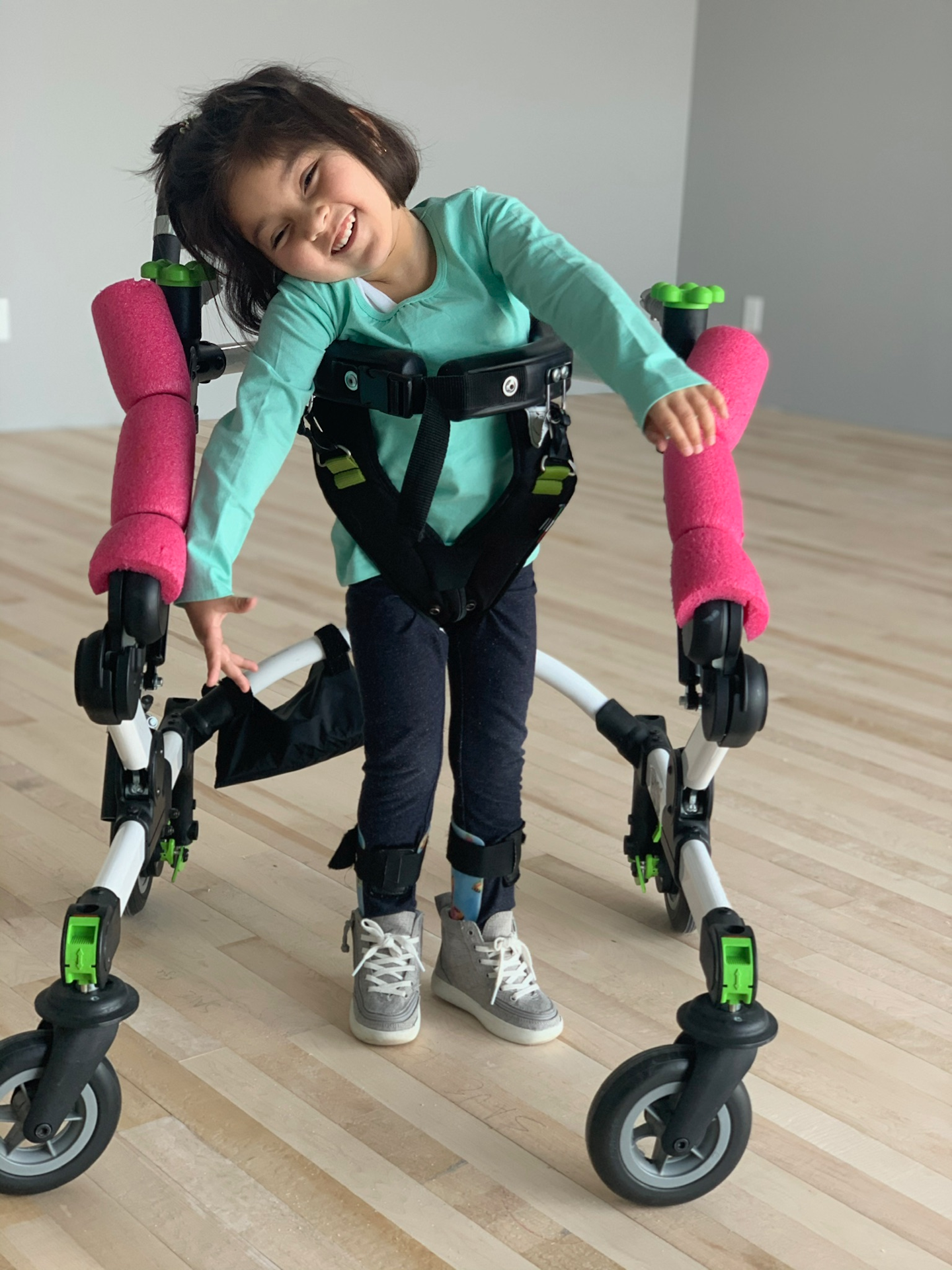 Hazel, 6, will be able to play and move around more easily thanks to the new hard surface.Lindsay KimFor years, Michael Blexrud and his friend and former co-worker Kyle Wittnebel would save about five or six unused bird's-eye maple boards from each gym flooring job they worked on.
They had no fixed plan for what they would do with their accumulated stockpiles, says Blexrud, who works at Oak Park Heights, Minn.-based Athletic Performance Solutions. But when Wittnebel's sister and brother-in-law began planning an accessible physical therapy room for their daughter, Hazel, the future of the bird's eye fell into place.
Hazel, 6, suffered a brain injury during her birth that caused her to have cerebral palsy (CP).
"She has been in physical and occupational therapy since she was six months old," says Hazel's mother, Lindsay Kim. In 2019, Lindsay and her husband, Interna, set out to build a more accessible home for their daughter. "Having solid surfaces creates less resistance for Hazel's equipment, allowing her to more easily play and move around," Lindsay says.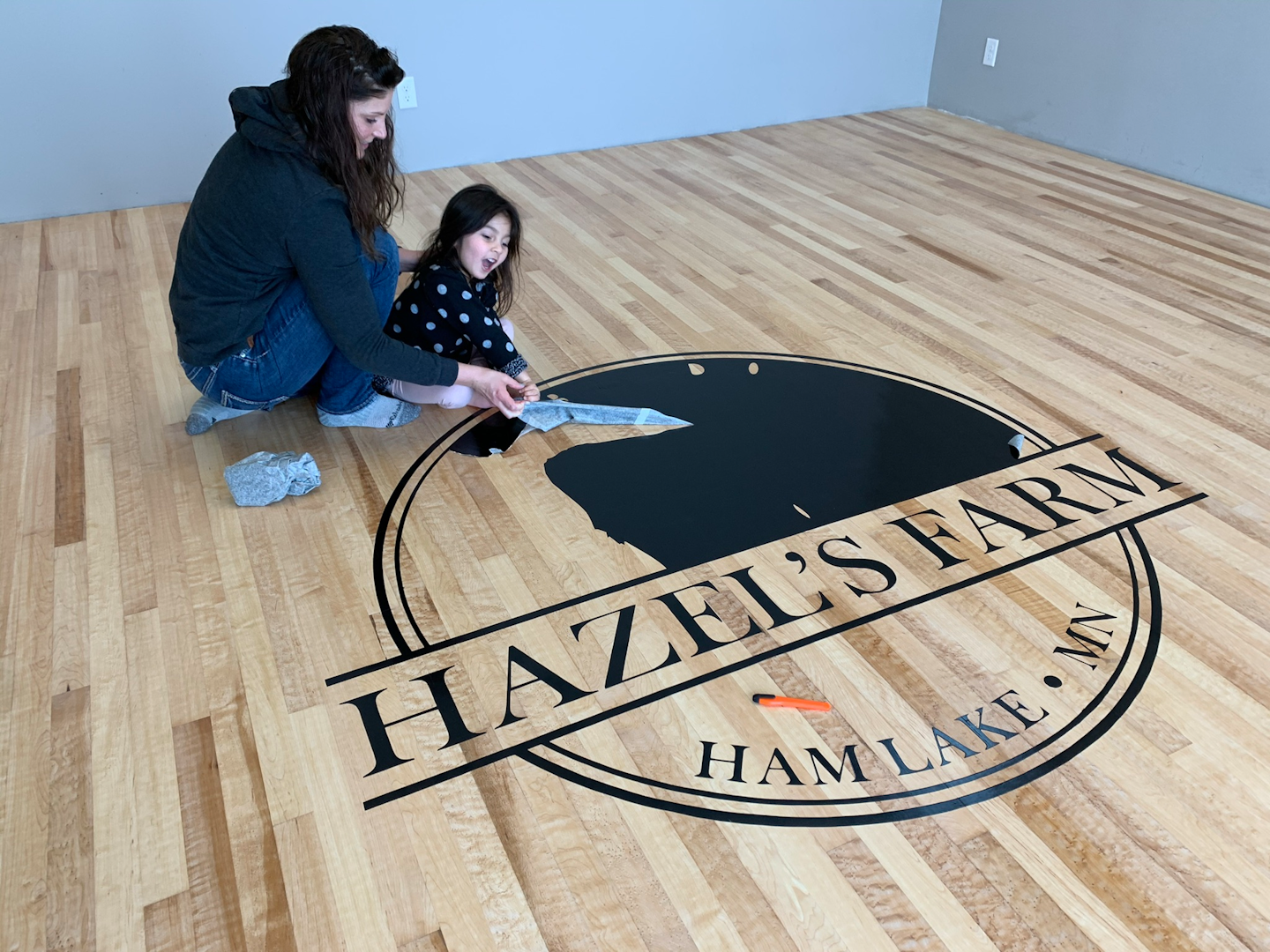 Lindsay Kim

Blexrud and Wittnebel worked on the special in-home gym floor during nights and weekends. First they built the subfloor, installing shock padding beneath two layers of plywood. The first layer of plywood was laid perpendicular to the maple, and the next layer was installed at 45 degrees and stapled. The stockpiled boards were ready to be nailed, as Wittnebel had saved most of them in his garage, which is environmentally controlled.
The room spanned over 1,500 square feet and took several days to complete. After installation, they sanded the maple up to 100-grit with 150-grit screens on the buffer. The central logo was designed after Hazel's love for animals. "We created a decal to celebrate the things that bring her happiness," Kim says.
Blexrud had the stencil printed, but when it came time to add it to the floor, the stencil had been accidentally placed on a work trailer on its way to another job site out of town.
Not wanting to delay the project another weekend, Blexrud contacted another printing company and had the logo printed on a giant piece of paper he taped to the floor.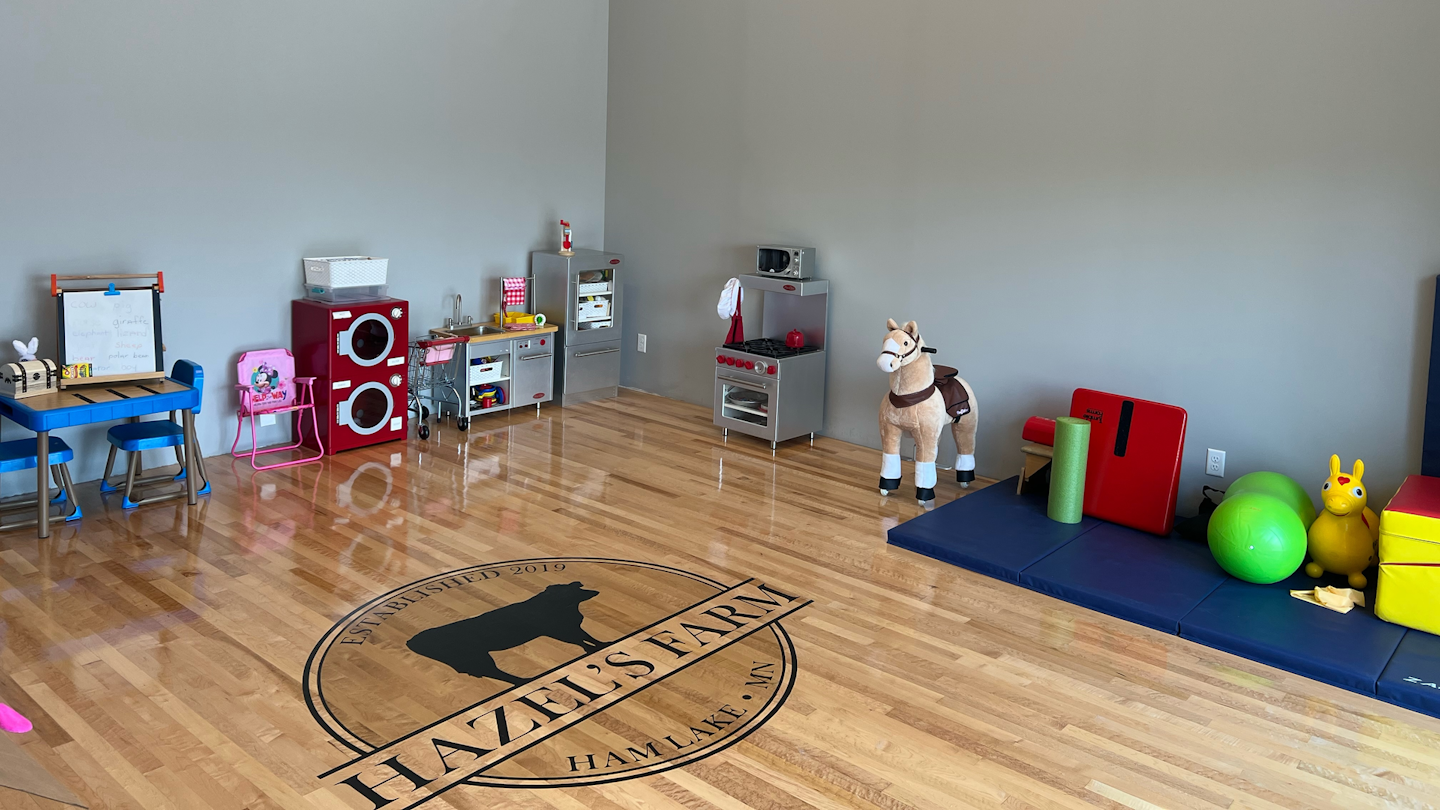 Lindsay Kim

"I just hand-cut the entire thing instead of just using a normal stencil," Blexrud says. "It added a fair amount of work, but we still got it done that day!" After the logo was painted, they added two coats of oil-modified polyurethane finish.
Today, Hazel uses the room for physical therapy, but also to play and interact with anyone who visits, Lindsay says.
It goes to show that you never know how those excess boards will come in handy some day—or how, with the right craftsmanship, they can improve someone's life.
"It was such a fun and rewarding project," Blexrud says. "I'm glad I was able to be a part of it."
Suppliers:
Abrasives: Norton Abrasives | Big machine, Buffer: American Sanders | Finish: PoloPlaz | Nailer: Primatech