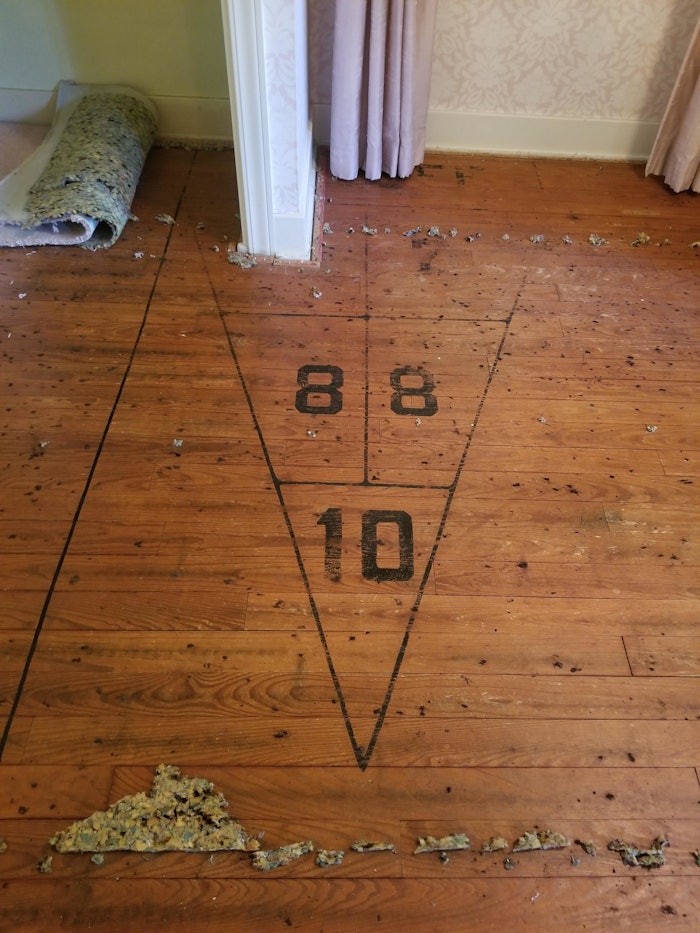 One can never quite be sure of what surprises are lurking under pink carpeting installed in the 1980s. For Bill and Sandy Jobse, the surprise awaiting them beneath the pink carpets they tore from their 1866 home was a pleasantly whimsical one: an old shuffleboard painted onto the floorboards.
The couple purchased the home in Eaton Rapids, Mich., in May of 2021. They believe the 450-square-foot room containing the shuffleboard used to be a porch that was later closed in as a bedroom sometime in the 1940s.
When Sandy first laid eyes on the slightly faded black shuffleboard, she knew immediately she was going to keep it right where it was.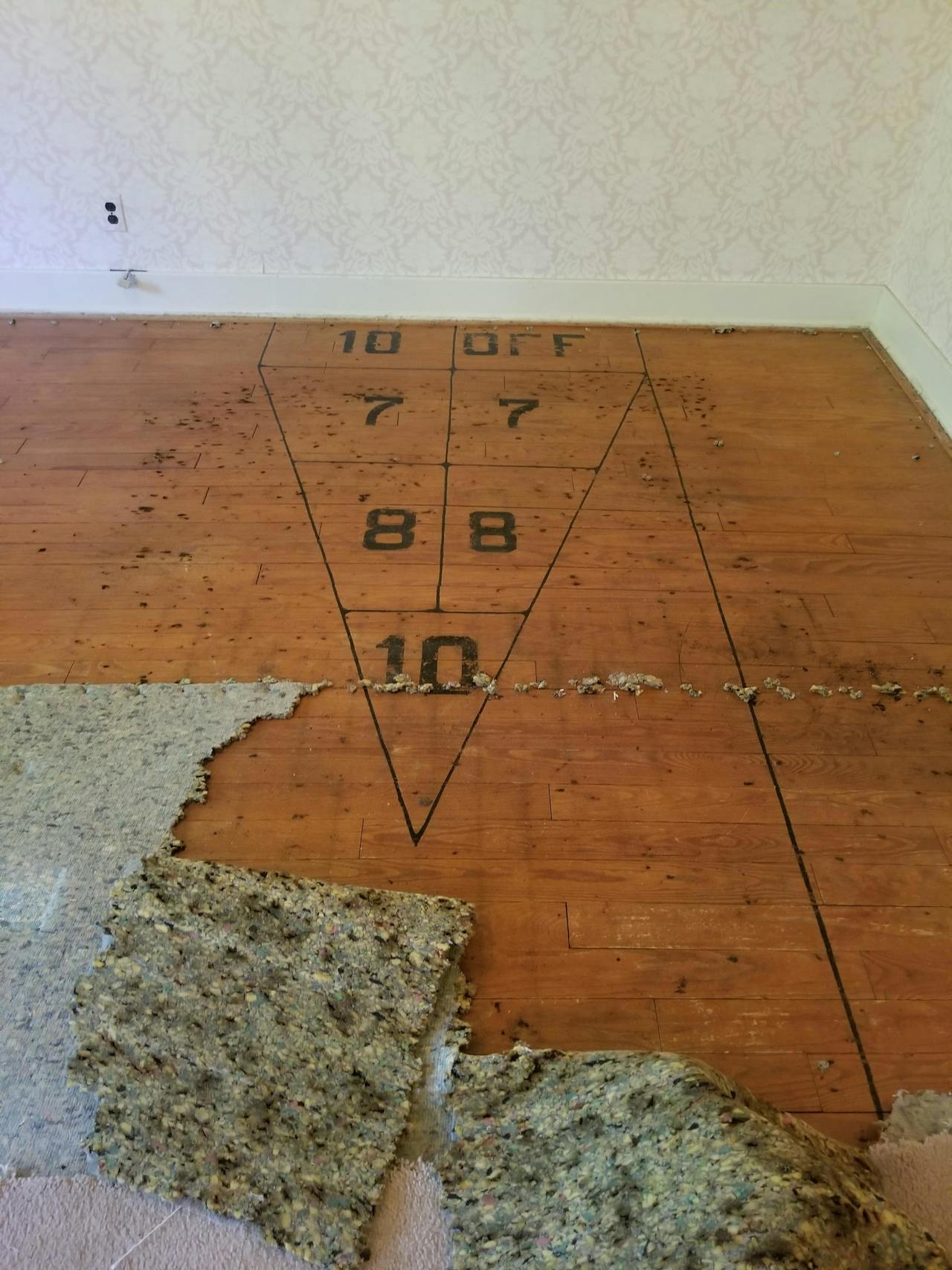 "We thought the floors were so cool," says Sandy, who restores old houses full-time. "It's fun uncovering history." The rest of the home features oak flooring, but Sandy believes the former game room is a species of pine.
As they refinished the home's flooring, they decided to sand around the shuffleboard. "We left it just the way it was, paint drips and all," Sandy says. They then added a coat of polyurethane over top.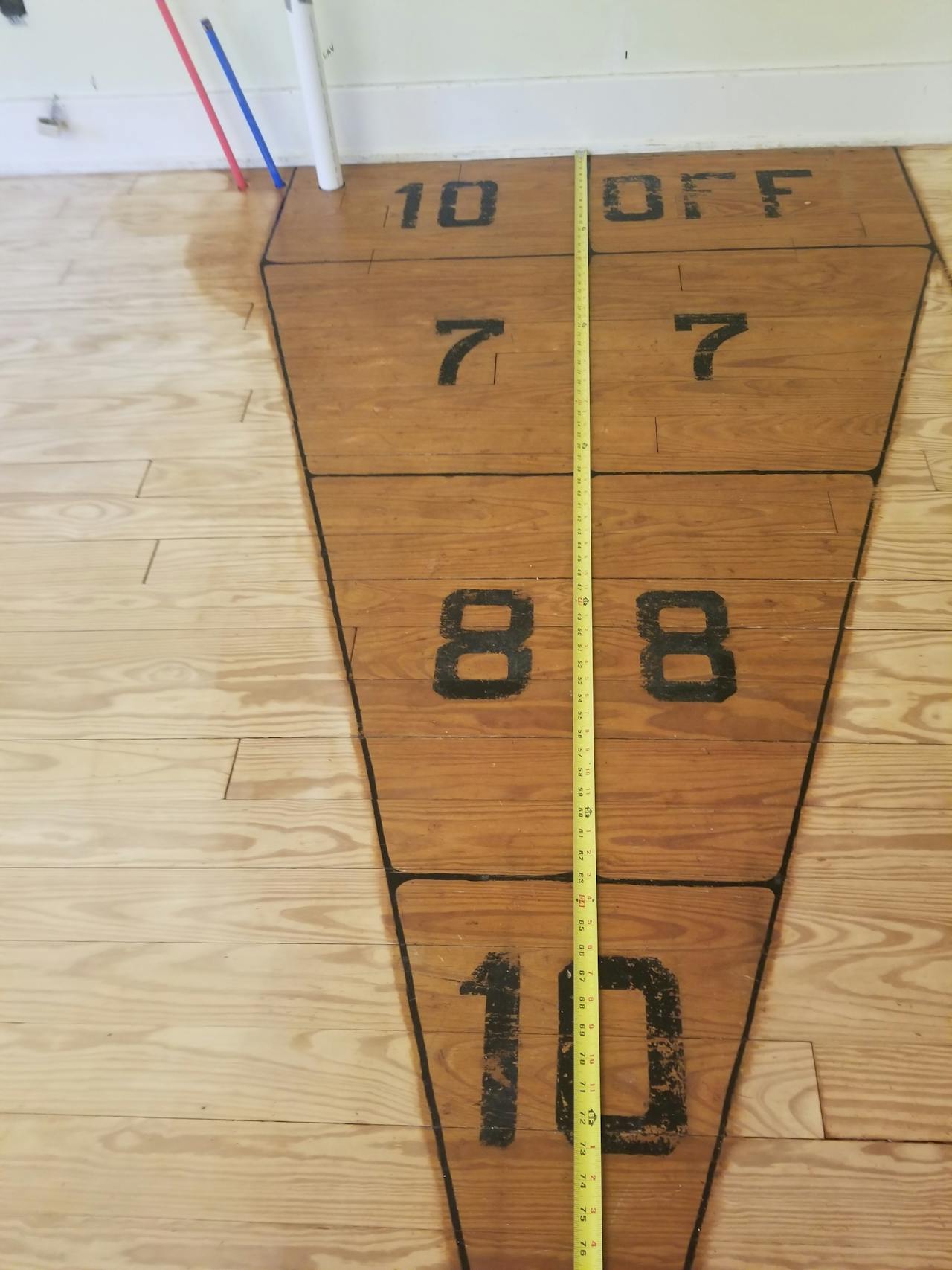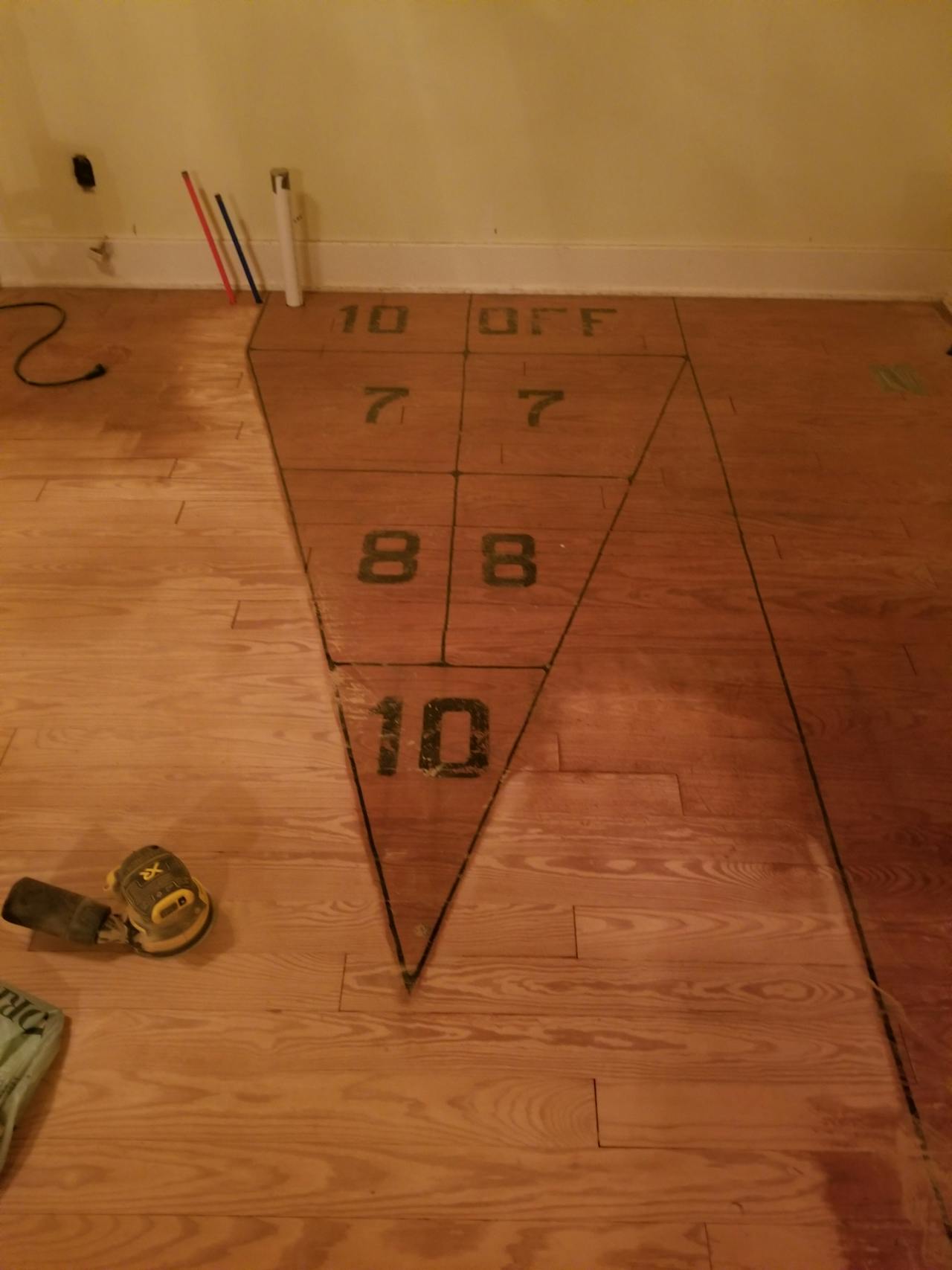 "The rest of the floor turned out a little lighter than the shuffleboard, but we liked it," Sandy says. "It makes it pop out a little more."
So far, the shuffleboard is the most unusual discovery in the home's renovation. Elsewhere in the home, they also found five layers of wallpaper they believe date as far back as the 1860s. The couple hopes to preserve as much as they can as they continue to renovate the historic house.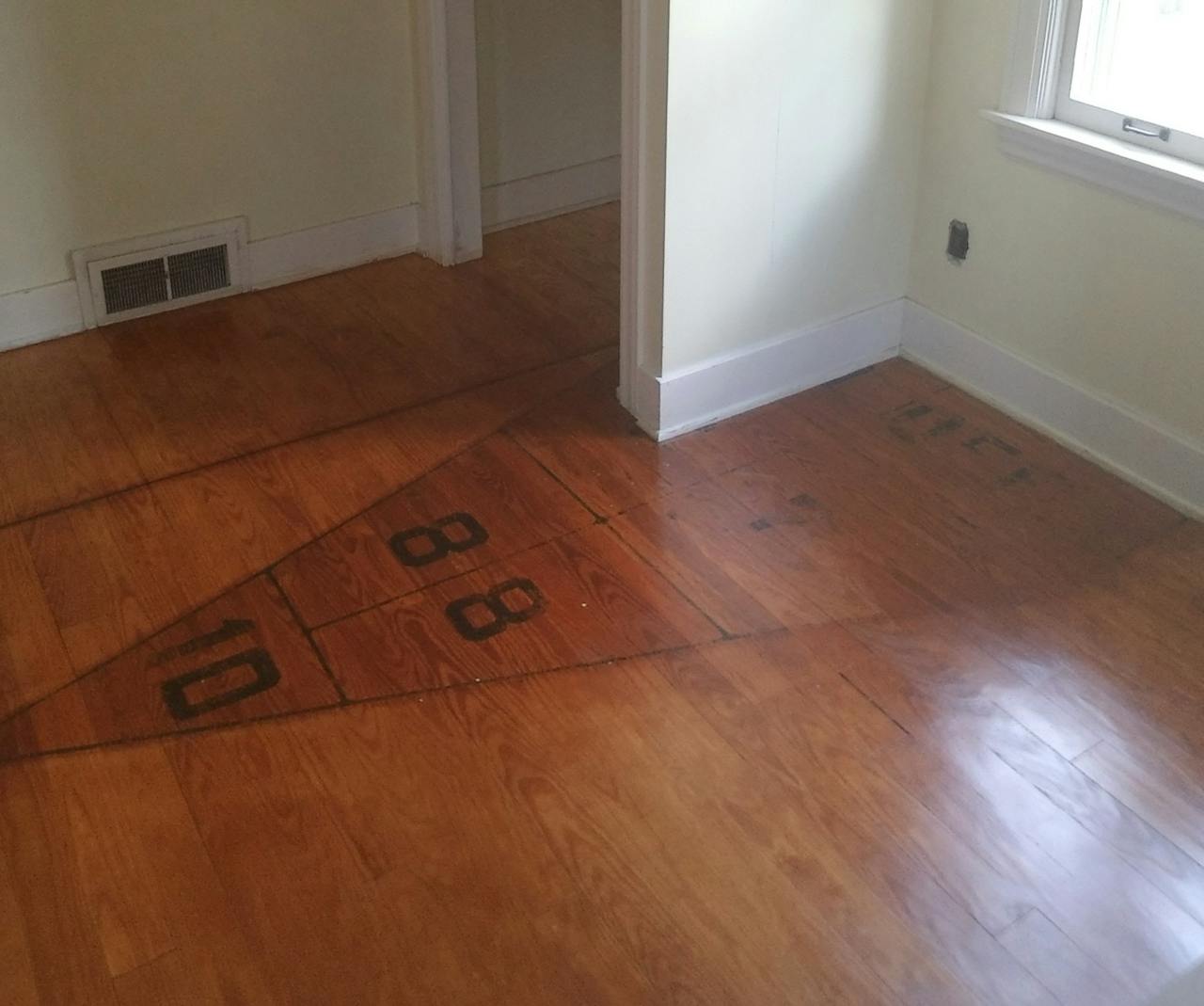 "We love the history of the house and all old houses," Sandy says. "We always feel we are just the caretakers of the house, keeping it preserved for the next generation to enjoy."
"Old houses were built to last," Sandy adds. But pink 1980s carpets? Not so much.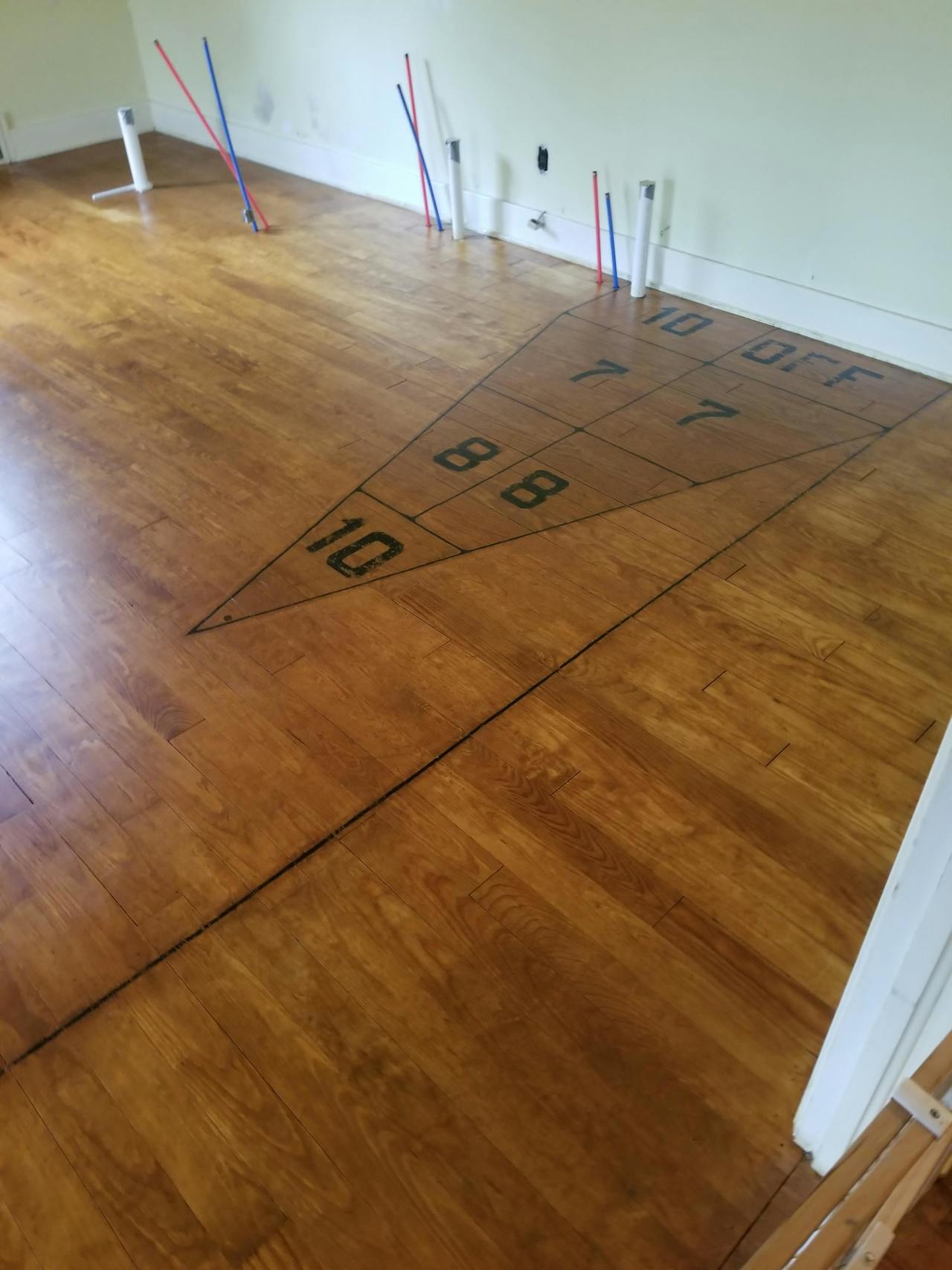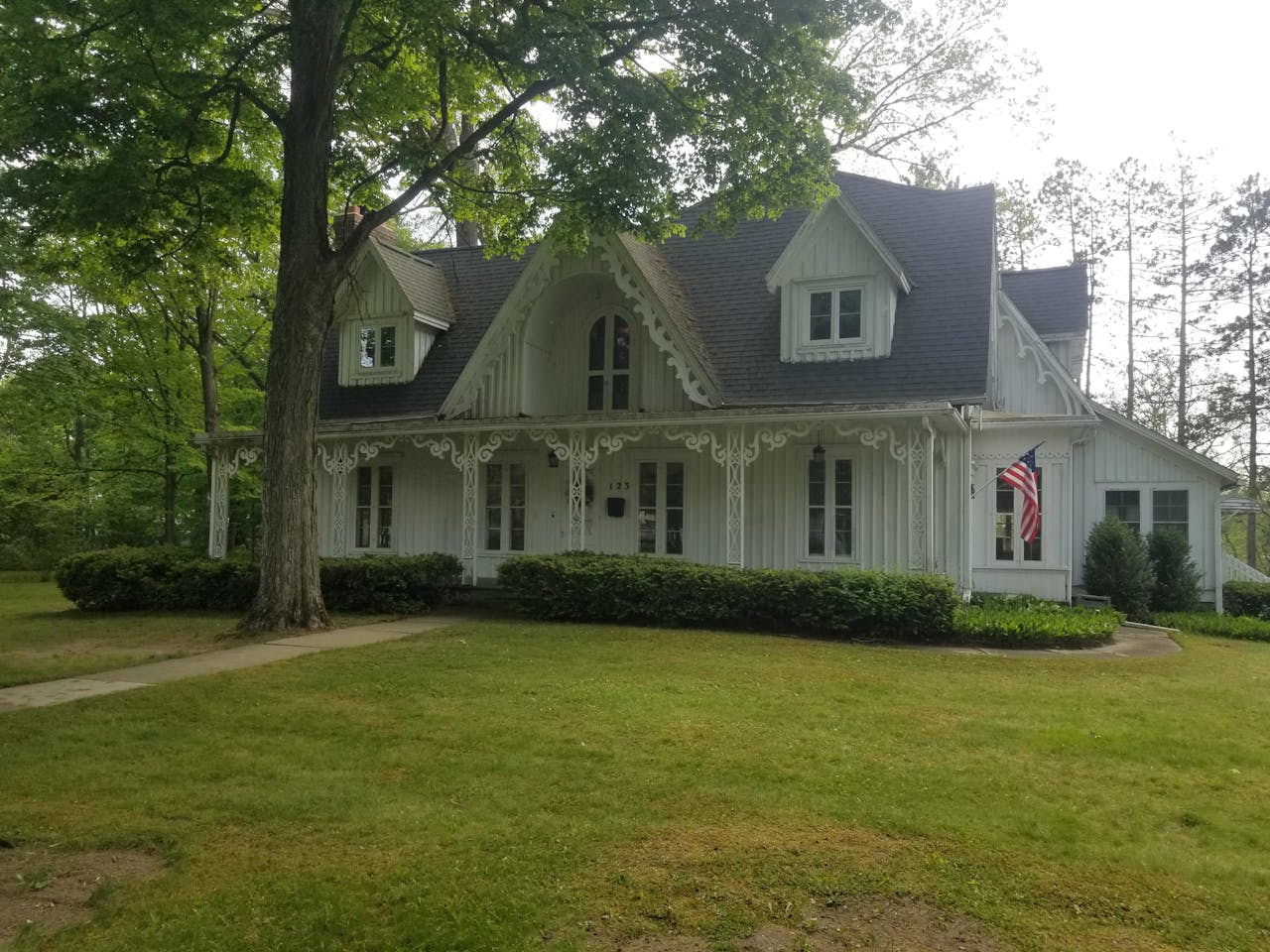 The home where the shuffleboard floor was discovered dates back to 1866.