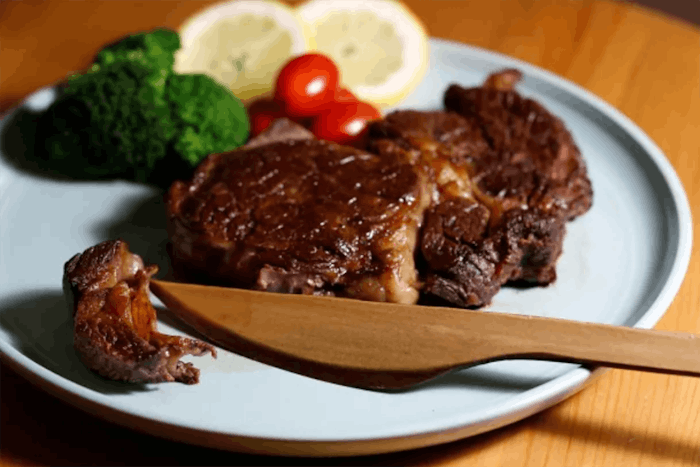 Bo Chen
A hardened wood has been developed that, when sharpened, is nearly three times sharper than commercial table knives.
Researchers from the University of Maryland developed the treated wood, which has a 23-fold increase in hardness, according to their study. The hardened wood was also developed into a nail, which was found to be "as functional as a steel nail with comparable performance but is immune from rusting." (An Austrian manufacturer has also been experimenting with wooden nails.)
The material also has the potential to be used for hardwood flooring with increased scratch-resistance, Teng Li, one of the researchers, said in an interview with EurekaAlert.
To achieve the increased hardening, the natural wood is given a chemical treatment, followed by densification, oil soaking, then carving and polishing.
"These encouraging applications suggest the promise of hardened wood as a renewable and low-cost alternative for conventional hard materials with the potential to replace plastic table utensils and steel nails," the study stated.
Although the knives probably won't be cutting through floor boards on the job site any time soon, that steak and potato doesn't stand a chance.
Watch a video of the wooden knife in action here.