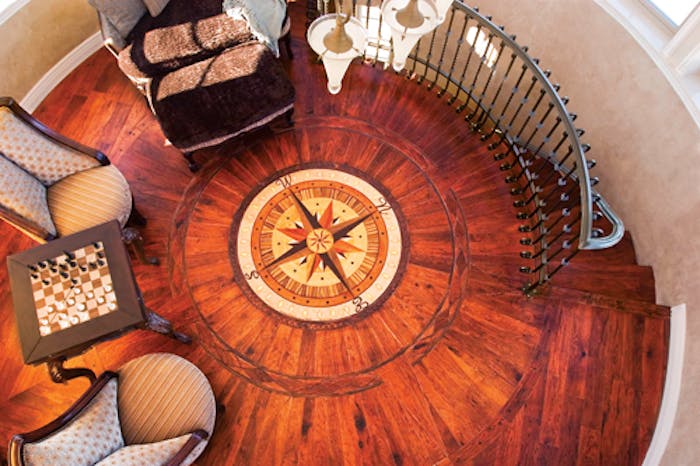 Award-winning wood floor craftsman Dave Marzalek of DM Hardwood Designs will teach a Design School Sept. 19–23, 2022, at Denver Hardwood Co. in Denver.
The hands-on school will consist of building three panels, including two entry foyer designs and one wilderness medallion.
The cost to attend is $1,200, and a $600 non-refundable deposit is required. For more information, contact Jessica Colpron at (208) 685-9297 or via email at dmhardwddesigns@gmail.com. 
Marzalek has won the Floor of the Year award 20 times and has run popular wood flooring schools across the country. Some of his most notable projects can be seen below: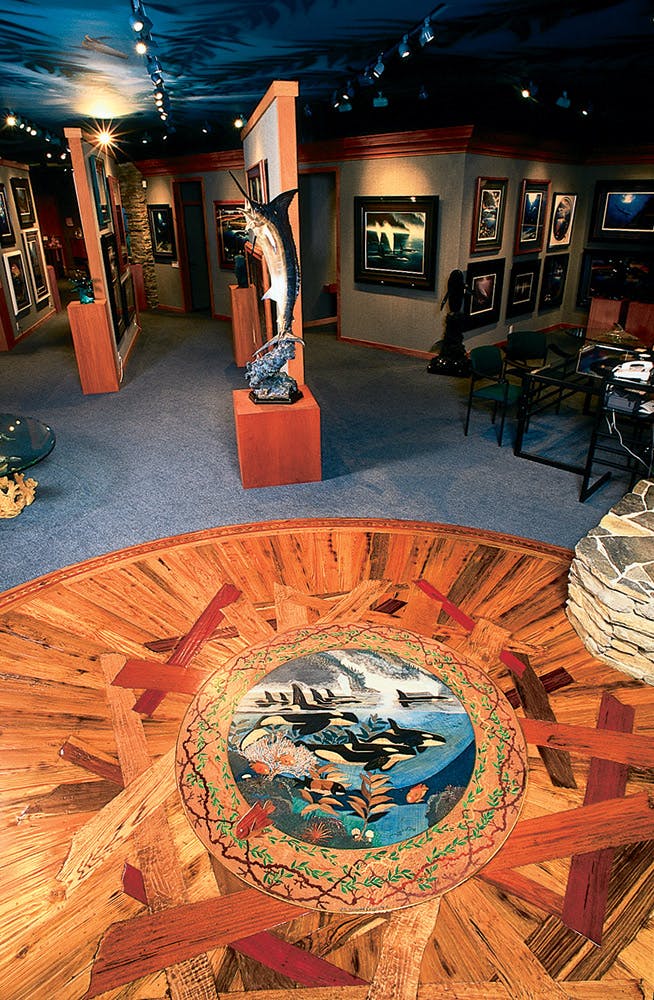 1997–Best Design in a Commercial Application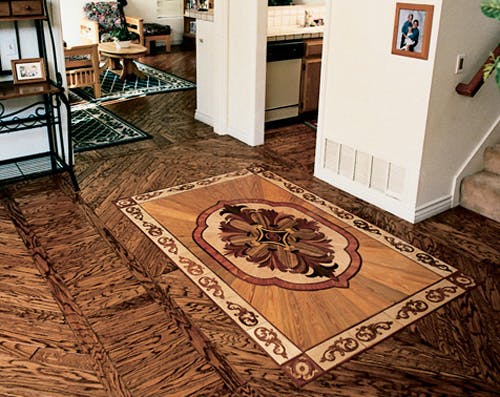 1999–Members' Choice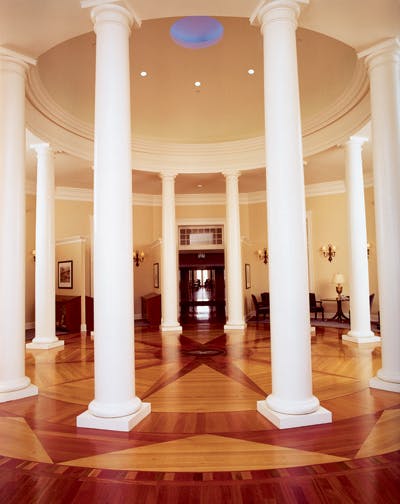 2000–Best Design in a Commercial Application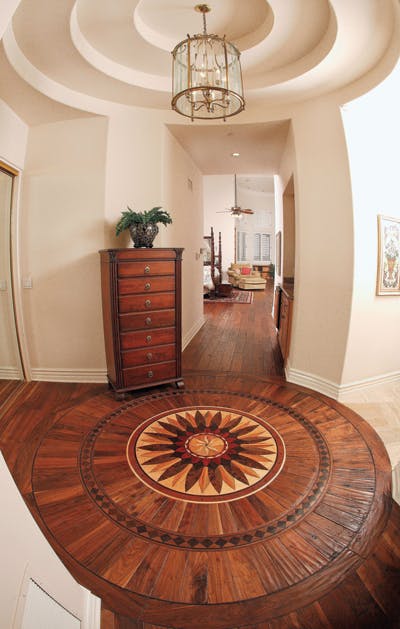 2007–Best Bedroom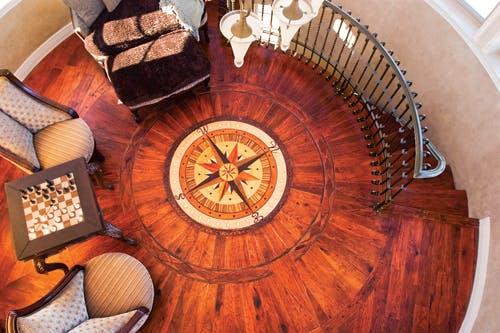 2008–Best Factory Finished (non-CNC)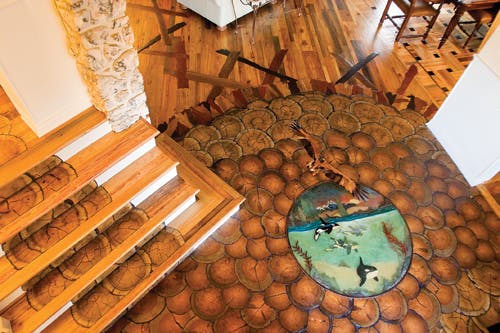 2009–Members' Choice, Best Entry/Foyer (Hand-Cut)
2010–Best Reclaimed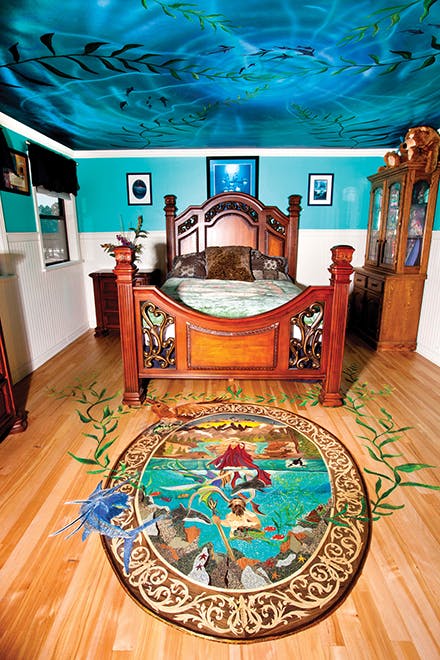 2013–Best Extreme Makeover