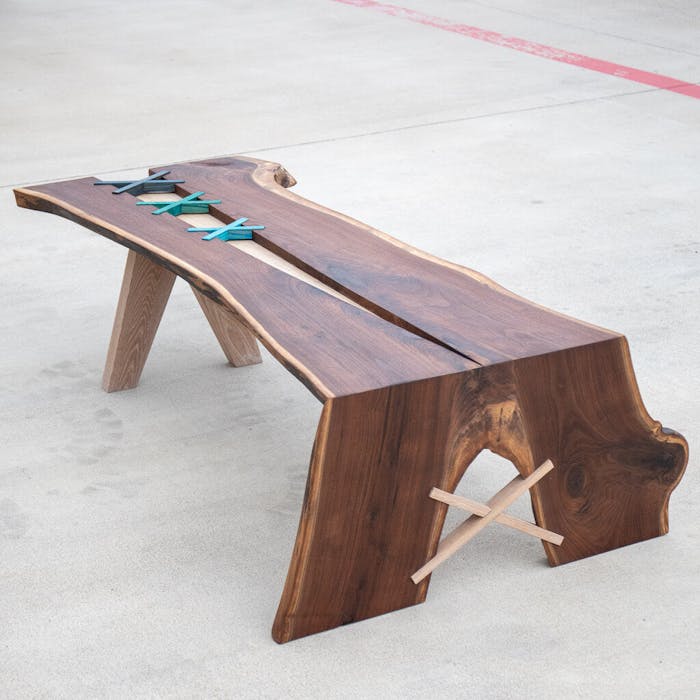 Rubio Monocoat partnered with Festool to auction off a hand-crafted coffee table and bar table, the proceeds of which will go toward the Jablonski family, a woodworking family in need.
Faith and Lucas Jablonski's youngest child, Nathanael, was born in 2021 with CHARGE Syndrome, which has required treatment and visits to the hospital. Faith Jablonski, who owns and operates Lighthouse Woodworks with Lucas, also recently beat cancer. "The Jablonskis are an incredible family who have poured their heart and soul into this community," Rubio Monocoat stated.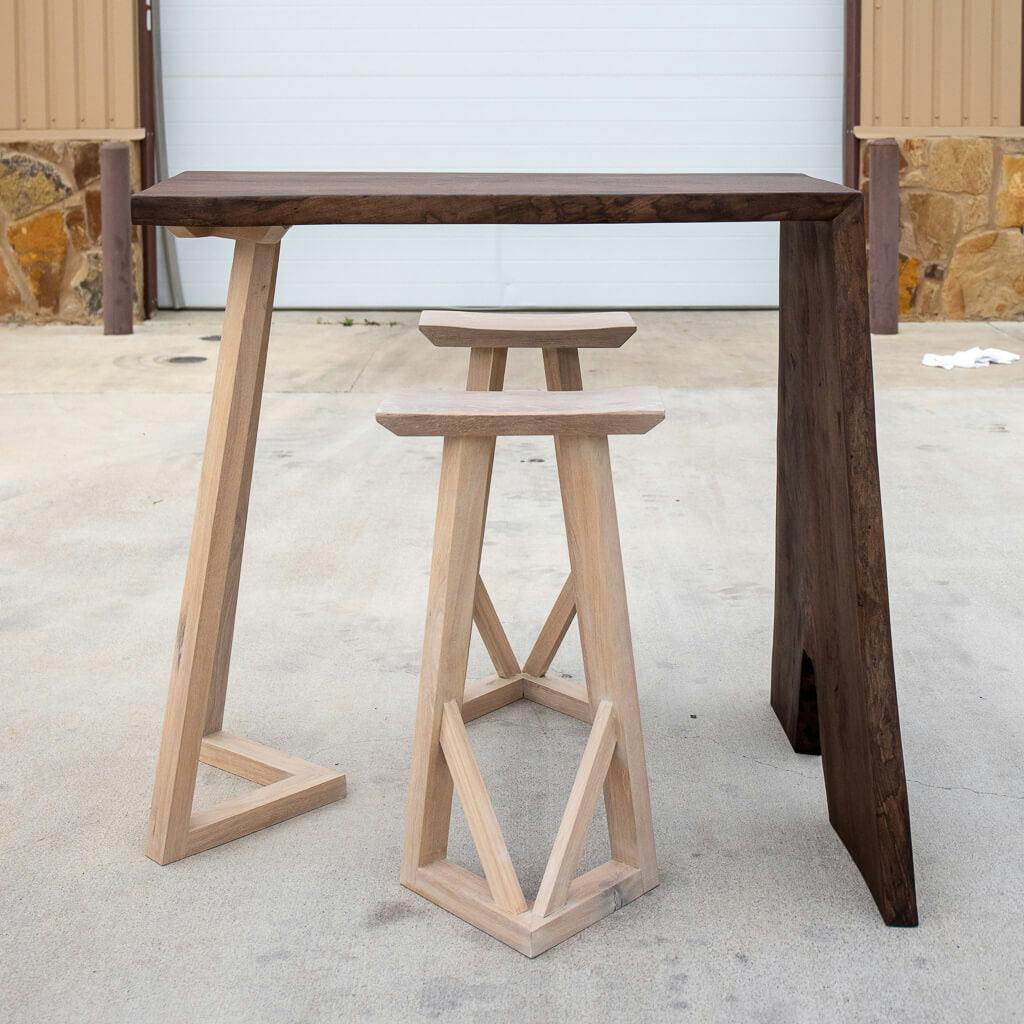 "The Old Fashioned" Bar Table is a continuous grain bar-height piece made from a walnut slab.

The two pieces up for auction were built by 14 hand-selected woodworkers over the course of 12 hours. "The Amsterdam" coffee table features a walnut slab and white oak and a length of 64 inches and an 18-inch height. "The Old Fashioned" bar table also includes a walnut slab and white oak and is 44 inches long and 42 inches high.
The auction ends May 14. Bids can be placed here.