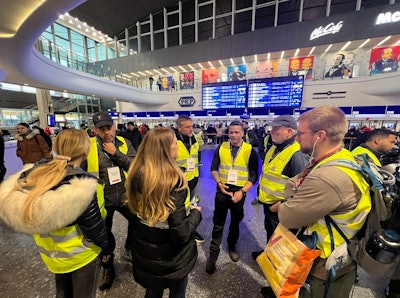 When Russian forces invaded Ukraine earlier this year, Chris Yates of Nantucket, Mass.-based East Wood Trading Company wanted to do whatever he could to help Ukrainian refugees flooding into Poland. But early into the humanitarian crisis, as he looked for ways to help, he kept running up against walls and mixed information. "So, I decided I'm going to go over there and see what's going on myself," Yates said.
Yates' community in Nantucket has spearheaded other philanthropic ventures in the past through Nantucket Cares, a local crisis response organization, and Yates teamed up with a friend he'd launched a veteran organization with in the past to raise funds to bring aid to the people of Ukraine.
The group traveling to the border of Ukraine soon grew to 10 individuals, including a doctor and people with ties to Ukraine and Poland. They raised $100,000 in just a few days from the local community, including employees at Yates' wood flooring company, all of whom donated to the effort. "One tile guy we know came in and handed us $6,000 in cash, a month's worth of work," Yates said.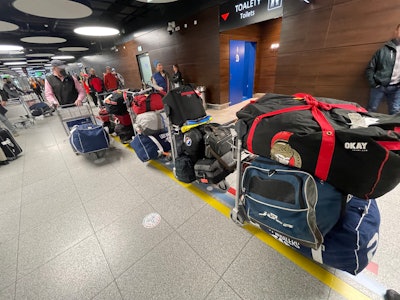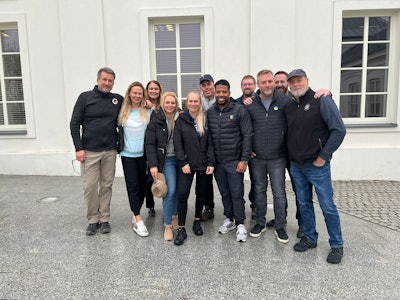 On April 2, two weeks after they decided to organize the mission, the group flew from Boston to Gdańsk, Poland, and began traveling the country to volunteer at multiple orphanages. They built a bathroom at one home that had been quickly converted into an orphanage during the crisis.
Warsaw was ground zero for refugees fleeing Ukraine, and Yates described the scene when they arrived as "raw" and "heartbreaking." There, Yates volunteered at the World Central Kitchen, serving soup for eight hours. He estimated he served around 5,000 women and children that day. "Just seeing their appearance and look—it was one of the first places they'd been to get food since leaving Ukraine," Yates said.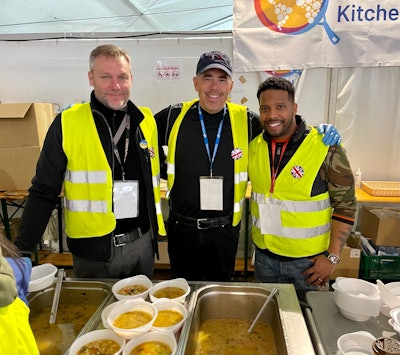 The experience was shocking and traumatic for all involved, Yates said. "But I can't describe that sense of hope it gave them seeing American people there," he added. "They mentioned over and over again—that it gave them strength and optimism."
Yates' group returned to Nantucket April 16, none of them the same, and all of them more dedicated than ever to the cause, Yates said. Nantucket Cares has continued to work with orphanages at the border and has expanded efforts into Ukraine, as well. The organization's Facebook was recently blocked in Russia, Yates said.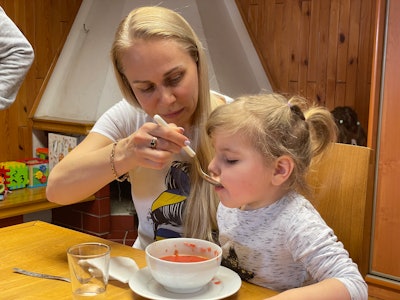 Nantucket Cares is aiming to raise $1 million this year for the effort, and 100% of all donations go directly to the cause. The group is planning to return to the Ukrainian border in the fall, as winter clothing and supplies there will likely be in high demand.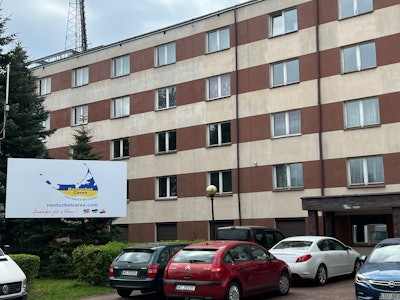 "The power of volunteers, I don't think I could reiterate that enough," Yates said of the experience. "We were lucky that we were able to have a group of competent, smart people willing to do whatever it took."
As for why the group was able to organize so quickly: "Looking at that," Yates said, "I think the universe works the way it's supposed to sometimes."
Donations to Nantucket Cares can be made at this link.