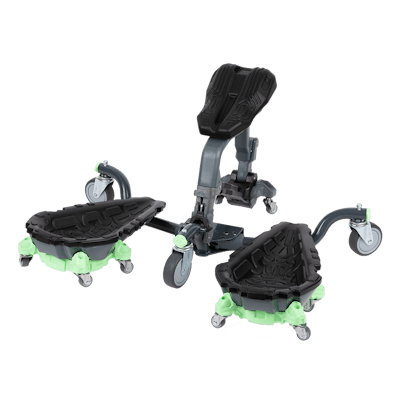 Frank Manjarres worked in aerospace for 15 years before he pivoted to the construction industry with his invention of Kneel-It, a rolling knee pad he engineered with an aim to reduce back and knee pain while also increasing productivity.
The invention was inspired while he was installing his own tile flooring at his San Diego home several years ago.
"I had a newfound respect for the folks in this industry," Manjarres told WFB. "You don't really think about how much stress they put their body under to do this task for us."
The knee pads he found helped his knees but left his ankles, back and legs sore. "I felt like I was chained," he says.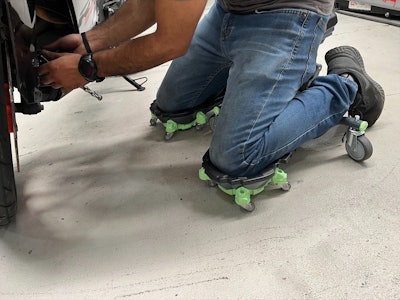 Being an engineer, his mind went to work on how he would design knee pads to address his own complaints. "The pain I was feeling was driving me to sketch," he laughs. Soon, the first prototype for Kneel-It was born, and Manjarres founded Smart Design Products Inc.
Manjarres approached the knee pads like he was designing a piece of aircraft. Kneel-It is modular, with pieces that can be added or removed, such as a chest-support adapter or an adjustable seat that can be customized. It also folds and collapses for easy transportation.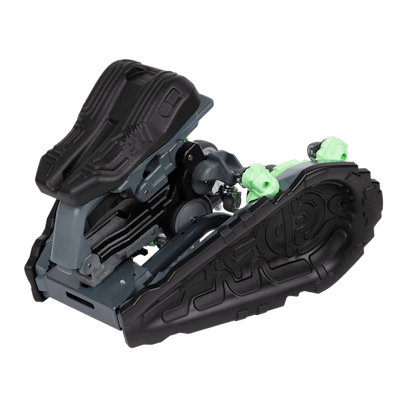 Manjarres has demonstrated the product at recent flooring trade shows and says the response has been positive so far. He's redesigned the product several times, and Kneel-It V3 is currently available for order on the company's website.
Manjarres's goal is to find distribution for the product around the world, as he believes it can make a huge difference in the amount of strain construction workers put on their bodies every day.
"The efficiency is one thing, that's what employers want," he says. "The comfort and the fact you can give someone their life back? That's something that's priceless."