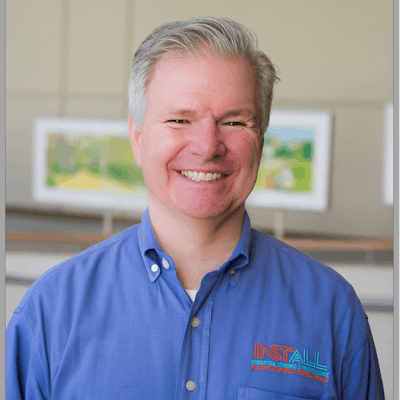 INSTALL Executive Director John McGrath retired after more than two decades with the organization. David Gross took over as executive director Dec. 1.
McGrath joined INSTALL as a committee member in 1997 and took over as executive director in 2006. Since 2001, the organization has grown from six manufacturer partnerships to 140 flooring manufacturers across North America, with approximately 10,000 installers involved in its apprenticeship and certification programs.
"The strength of INSTALL is its collaboration," McGrath said in a statement. "We're unique in that we offer industry-leading training and exacting standards that are developed and honed through the thoughtful, concerted efforts of the entire floor covering installation industry, including installers, contractors, manufacturers, and specifiers."
McGrath plans to spend time with his family in his retirement and explore teaching adolescents about opportunities offered by careers in the trade.
INSTALL will release a formal announcement about Gross' appointment in January.
More information about INSTALL and its training programs can be found here.