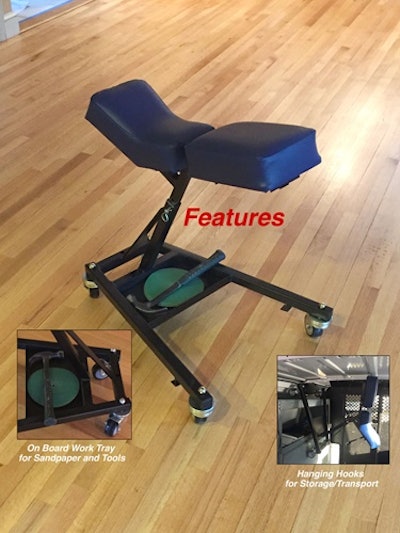 American Sanders (Sparta, N.C.) announced the acquisition of Edger Dolly, a manufacturer of dollies used to sit or lay on while edging wood floors. The Edger Dolly product will be incorporated into American Sanders' product line, and production will move to American Sanders' manufacturing facility in North Carolina.
"Purchasing Edger Dolly was an obvious fit for American Sanders as an extension to our product line of wood floor sanding accessories," stated Brian Strickland, senior VP of Commercial Operations. "We're excited to show wood floor contractors the productivity gains available with the Edger Dolly. Edging the floor while using the Edger Dolly significantly reduces the physical strain that edging puts on the body, allowing the operator to work longer between breaks."
The Edger Dolly will be available through American Sanders distributors and can also be ordered online at the company's website.