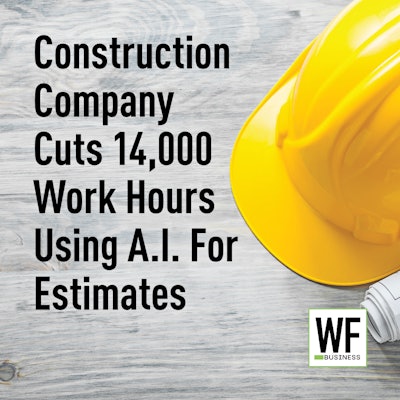 A Miami-based construction company says it was able to save nearly $1 million in its first year utilizing A.I. technology to bid jobs, Real Estate News reported.
Coastal Construction launched Togal.AI in 2019 to estimate, analyze and bid on construction projects. The technology uses machine learning to analyze construction drawings and provide quantity reports. It can convert any drawing format into metadata and can calculate the square footage of areas "in mere seconds," automating the entire process, the company says. The technology enabled Coastal Construction to cut 14,000 hours of work in the first year.
The Associated General Contractors of America awarded Coastal Construction first place in the 2023 AGC COnstruction Innovation Awards for founding the technology.
"This is the biggest increase in efficiency for our preconstruction department in 20 years," Coastal Construction Chairman and CEO Thomas Murphy Jr. said in a statement. "Increased efficiency is needed now more than ever as the industry faces pressing challenges from labor shortages to higher interest rates to rising material costs."