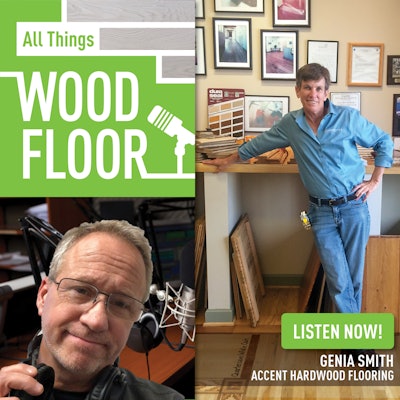 Wood floor pro Genia Smith retired from Accent Hardwood Flooring earlier this year with no shortage of lessons and stories to share.
On the latest episode of the All Things Wood Floor podcast, Smith shares some of those stories and nuggets of wisdom picked up during her lengthy career with host Stephen Diggins.
Smith chats with Diggins about how she navigated male-dominated job sites, balanced family and work, and managed to retire early.
The episode can be found at the link below or anywhere you listen to podcasts: