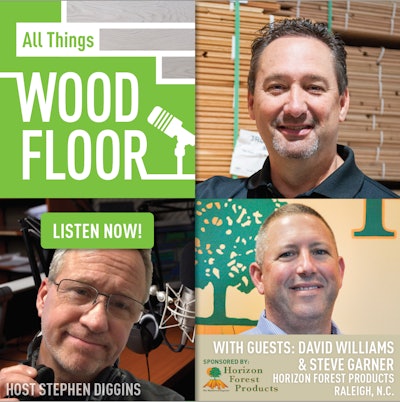 When David Williams and Steve Garner took over Horizon Forest Products, the business was struggling. On the latest episode of WFB's All Things Wood Floor podcast, they detail how they turned the distributorship into a powerhouse that now spans a large swath of the U.S.
Williams and Garner talk with host Stephen Diggins about the business philosophies that guided them and the company through the Great Recession and COVID-19 pandemic, and how they feel about the current state of the economy..
Listen to the full conversation for free at the link below or anywhere you listen to podcasts.