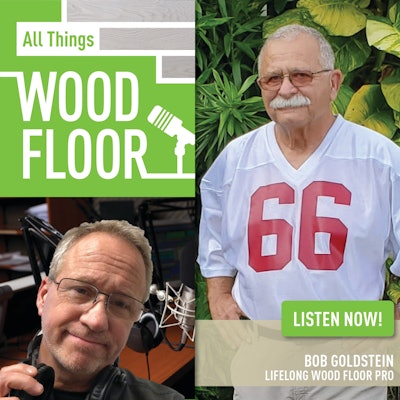 After a lifetime in the wood flooring business, Bob Goldstein has a lot of wisdom to share, and on the latest episode of the All Things Wood Floor podcast, he does just that.
Goldstein grew up in the wood flooring industry in Florida, from hand-nailing a floor with his dad to working at all levels of the industry, including his own contracting business. Along the way he saw his sons enter the industry and, more recently, had to come to grips with the physical toll his career has taken on his body.
Hear some fascinating wood flooring history, as well as Goldstein's thought-provoking perspective on the safe way to do this trade today, for free at the link below or anywhere you listen to podcasts.