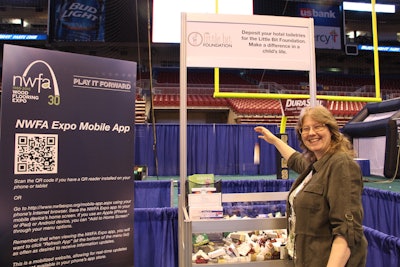 Last week was spent in St. Louis (my first time there) at the NWFA Expo. My congrats and my thanks to the entire staff for a great event—well organized, fun and informative. Here are a few shots from the paparazzi that stalked me around the show floor...
The NWFA has selected a number of great charities to support. I was pleased to drop off requested extra hotel amenities into the gift box at the Little Bit Foundation ...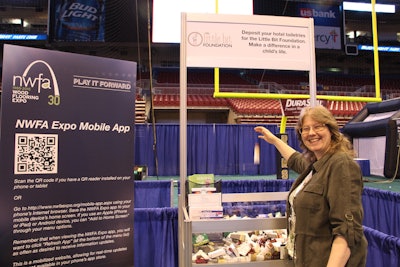 ... and, although I'm not a golfer, of course I have to appreciate "going green" with PGA Reach!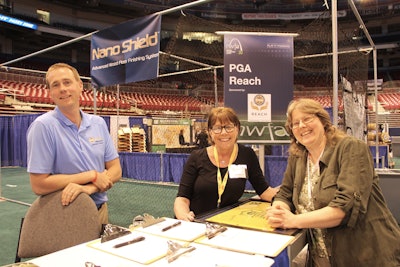 The Hardwood Federation provided the latest in bat Info … See the area in red on the map? That is the area that is potentially facing logging restrictions with the new "threatened" listing. Make sure you stay up to date on this important issue, because it could have a tremendous impact on supply.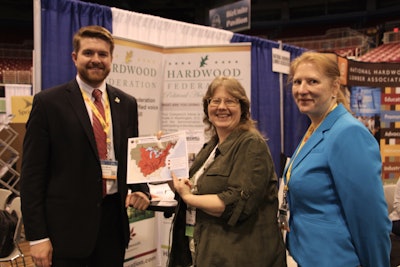 Felicia Johnson of the International Wood Products Association offered up excellent information on international opportunities, including info on new educational programs the IWPA is developing. Plus she had a GSP update (if you don't know what GSP is, check out their website).
It is always great to spend time with Amy Smith, my favorite snake wrangler. The Global Forest & Trade Network continues with great outreach and education both on the ground and in the marketplace on Lesser Known Species and Buying Legal.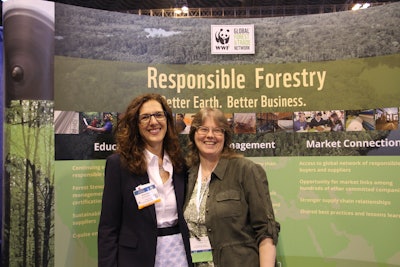 Here I am with my long-suffering editors from Hardwood Floors...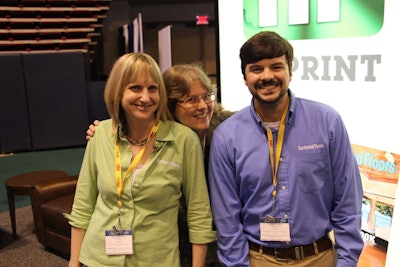 I ended the trip to St. Louis with a visit to the NWFA HQ. It was great to finally get out there and see the offices—they look great. Anita and Michael were somehow still standing and functioning after an exhausting week putting on this great event, and we decided we needed an annual pic with the infamous "Hugged it First" shirt.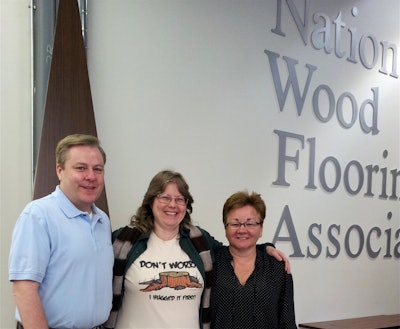 See everyone next year in Charlotte!