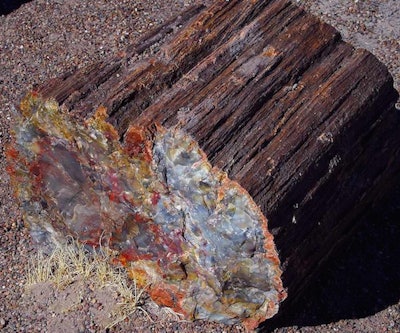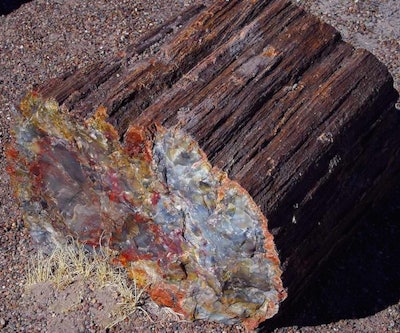 Last week I discussed the first federal Lacey Act indictment regarding timber theft in the U.S. While hunting for news stories on U.S. tree theft that might put wood into the commercial supply chain, I found a number of stories that I thought worth paying attention to as well. The following are just a few stories that highlight the fact that theft can occur in all sizes and for all reasons.
People often look at timber left on the grand scale, but national parks around the world are an easy target for the smaller poacher. This story out of Australia highlights the commercial value of a single stolen tree. South Africa reported the recovery of these trees out of a national park—taken not for lumber, but for landscaping. A British paper wrote about people stealing park trees for their home fireplaces. And the Joshua tree that graced a U2 album cover was likely knocked over by overly zealous fans and now has been reportedly hacked into by souvenir hunters.
In India, the species sandalwood is a high-value timber. Thieves will even go after individual trees in parks for small handicraft production.
In Spain, ancient olive trees are being taken for European gardens. The article explains that the trees, "which are up to 2,500 years old and measure up to 30 feet in circumference, are particularly vulnerable since there is no law protecting them from being uprooted. The olive trees are on sale to dealers in Spain for up to £8,000 each and are sometimes sold on for 10 times that price."
Back in the U.S., a living Christmas tree was stolen out of a family's yard in Georgia (sadly, I found dozens of stories like this one) and a truckload of 350 Christmas trees were stolen in New York (and again, I found that commercial Christmas tree theft is widespread). Seekers of exotic Christmas trees even stole an extremely rare softwood tree from China from a Seattle park.
One of the more bizarre thefts was that of a small bonsai tree from a museum—which was returned, but badly pruned.
One of the more bizarre thefts was that of a small bonsai tree from a museum—which was returned, but badly pruned. Accordingly to the article, "there has been a rash of Bonsai thefts in the Pacific Northwest. A 40-year-old tree was stolen in Centralia, and in Surrey, B.C., one nursery was the target of six burglaries in one month resulting in the theft of 15 trees worth $65,000." (Given the size of bonsai trees, that's an amazing BF valuation!)
Fruit trees appear to be a frequent target of thieves, with stories of apple trees taken from a park, from a commercial orchard, and from a research farm among many other locations. (Community parks, churches and private yards often see young saplings uprooted and stolen away in the night. Orchards often see both saplings and full adult trees taken.)
Even petrified trees are at risk. The Petrified Forest National Park reports daily theft of their petrified wood, although some of it is eventually returned, citing the Curse—apparently bad luck plagues thieves of the 225-million-year-old wood. But what is also interesting is that even with stone wood, a healthy forest economy seems to be the best solution. The park found that "people would be much less likely to steal petrified wood if given a chance to buy it." As legal sources in the area are plentiful, a significant souvenir business has grown up, and between that (and the Curse of course), theft volumes have been reduced significantly in recent years. Clearly a good business plan based on legal sourcing helps preserve ANY forest!