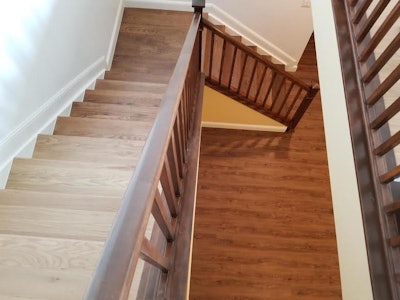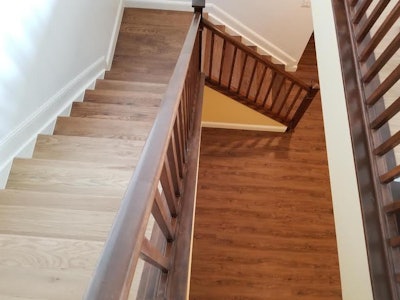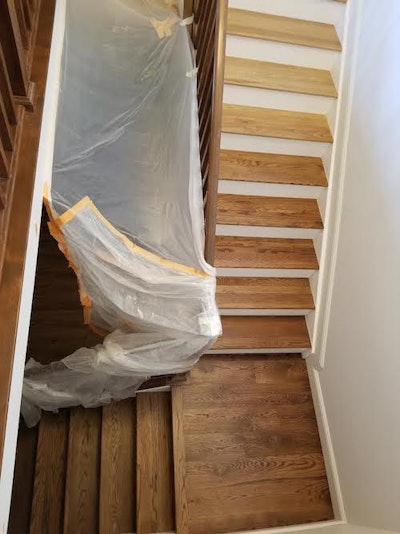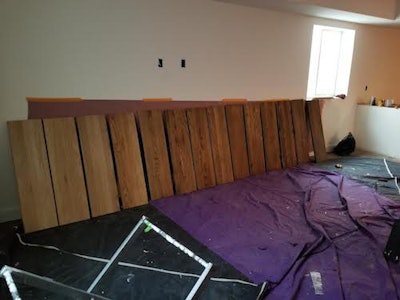 They say faith is taking the first step when you can't see the whole staircase. But for this color-transitioning staircase, Mike Wong of Denver-based Calabrese Flooring Co. instead chose to rely on skill.
The basement staircase is part of a new home with white oak on the main level and LVT in the basement. The stairs had been covered with carpeting before Wong, working with JNJ Construction, suggested wood might look better. The homeowner agreed, and she and Wong began brainstorming. After hashing out several ideas, they landed on a staircase that gradually transitions from a light stain at the top, matching the white oak, to a darker stain at the bottom, complementing the darker LVT.
As for exactly which shades to use and in what order, the fourth sample board featuring all of the different stain colors was the charm.
Log in to view the full article