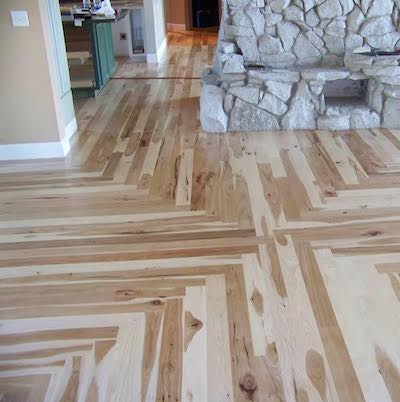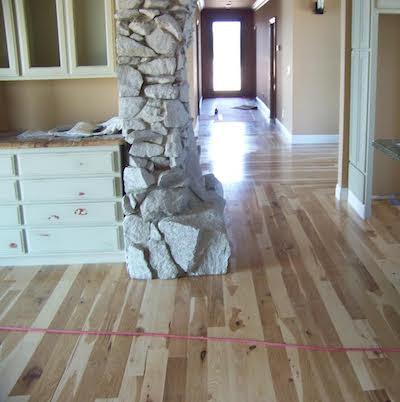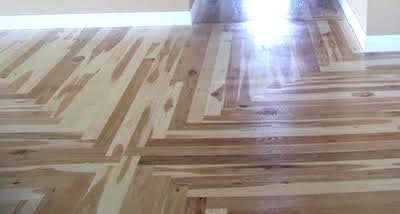 When Michael Tipon of Sonora, Calif.-based High Sierra Hardwoods sets his mind to a particular wood flooring project, it seems there's little he'll let stand in his way. Once, earlier in his career, he installed a casino's carpeting just so he could handle the walnut install in the building's entranceway.
That same drive was there when he saw a giant $4 million mansion being built around the corner from his own home in 2008 and knew immediately that he had to do its wood floors.
"It looked huge, so I decided just to drive up with my van and say, 'Hey, who's doing the floors?'" he recalls.
The ambitious 3,600-square-foot project would prove to be a momentous step in his wood flooring career.
After initially being turned away by the GC, Tipon's persistence led to a meeting with the homeowner, who was impressed with his portfolio. Tipon got the job—but had to agree to do all the concrete prep for free.
"It turned out to be the biggest job I've done to date," he says.
After a week and a half of grinding concrete, Tipon was also tasked with undercutting the massive fireplace constructed from rocks unearthed when the mansion was built; the monumental fireplace is situated at the center of the home. He used a Crain undercut saw with diamond-slotted blades.
"I went through two blades to cut through that big monster," he says. "It was pretty intense."
The 4-inch engineered hickory flooring was originally going to be installed "plain Jane," but when the homeowner saw some of Tipon's earlier work, he asked Tipon to come up with a pattern. Tipon obliged, taking inspiration from the tall timber ceiling of the home.
When it finally came time to install, he started in the hallway to the master bedroom, nailing the stay rows then strapping the boards and weighting them down over adhesive for each section of the floor, working his way out to the kitchen and living rooms.
"I just took my time, making sure everything was straight and true," he says.
When he and his two-man crew completed the installation, they sanded, ending with 120-grit.
---
RELATED: Wood Floor of the Week: Tom Ourada's Own Elaborate Hallway
---
T-barring the waterborne finish ended up being a challenge, largely due to the roughly 17-foot-high ceilings.
"We had a huge air volume," he says, explaining that the coats were drying almost as fast as he applied them. He worked with wood flooring pro Wayne Highlander, a representative with Basic Coatings at the time, to apply the three coats of Basic Coatings StreetShoe NXT satin finish.
The entire project was completed in six weeks, and even with some odd last-minute demands from the client (including removing all of the T-moldings in the entrances of rooms with tile floors, for which Tipon had him sign a waiver), Tipon looks back at it with pride and views it as an immense learning experience that helped shape his career (he opened his own showroom soon after).
"That was a big stepping stone," he says. "I think it really gave me the confidence in myself that I was able to move forward."
Suppliers:
Engineered Wood Flooring: Owens Flooring | Adhesive, Abrasive, Sander: Bona | Finish: Basic Coatings