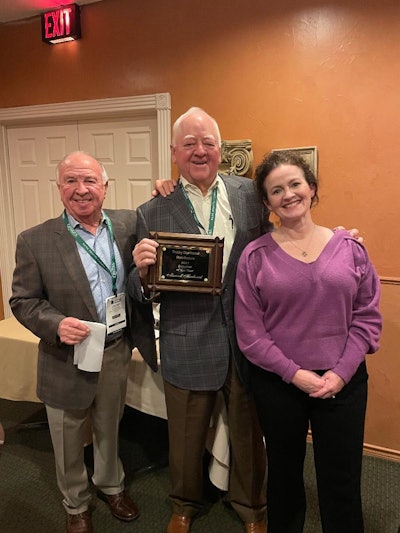 Maxwell Hardwood Flooring (Monticello, Ark.) was recognized as Supplier of the Year by Dallas-based Trinity Hardwood Distributors during a dinner hosted in Arlington, Texas.
Trinity Hardwood Founder Jon Roy Reid presented the award to Maxwell Hardwood Flooring Chairman and CEO Tommy Maxwell and Maxwell CFO Kristi Maxwell-Prince.
The two companies have worked together for more than 20 years.