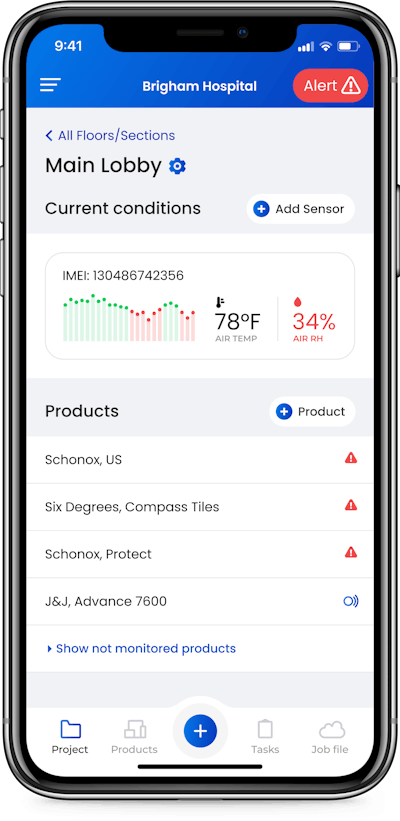 Construction Connectivity (Boston) announced the launch of FloorCloud, a technology platform designed to monitor job site climate conditions in real-time, as well as record process steps, capture photos, document activities and assign tasks.
All of the information from each job it is used on is archived securely within a cloud-based job file, the company stated.
"The platform was engineered to be remarkably intuitive for usage on virtually any type of flooring installation job site," stated Scott Banda, co-founder and president of Construction Connectivity.
FloorCloud consists of web-enabled mobile and desktop software, 4G cellular-connected climate sensors and a product specification database of flooring industry brands.
The company has partnered with Wagner Meters in developing the ability to read Wagner's Rapid RH in situ probe sensors via BlueTooth.
Construction Connectivity is looking to grow its user base in North America and is offering some contractors a 30-day free trial. "Ideal companies undertake high-liability projects in the commercial construction sector and embrace the use of new technology as a competitive advantage," the company stated.