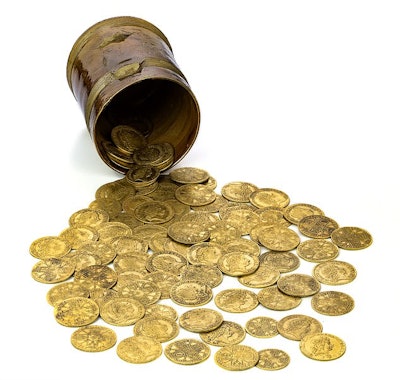 Photo courtesy of Spink and Son
A viral discovery is serving as yet another reminder for wood floor pros to keep an eye out during demos.
A renovation of kitchen floorboards in northern England led to the discovery of one of the largest hoards of 18th century English gold coins ever unearthed, CNN reported.
The 260 gold coins, discovered during a flooring renovation in July 2019, are now being sold at auction for $290,000. The coins were found in an earthenware cup under the floorboards and are an equivalent value of roughly $116,000 in today's spending power, according to CNN.
Log in to view the full article