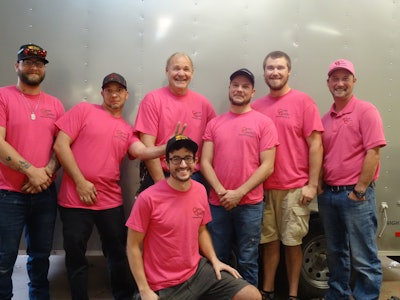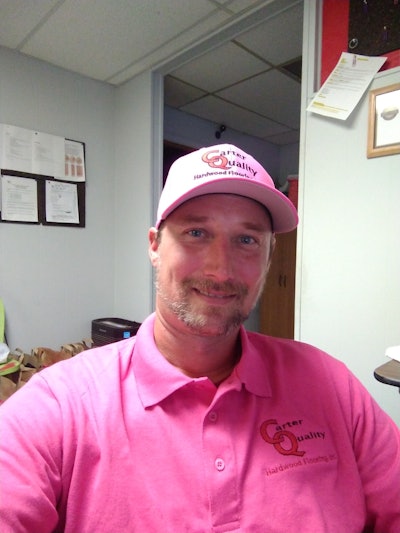 In 2020, at the height of the pandemic, Jason Carter of Oxford, Mich.-based Carter Quality Hardwood Flooring was looking for more ways to utilize his business to give back. When he learned that a colleague in a neighboring city was involved in "Real Men Wear Pink," an American Cancer Society organization that raises money and awareness for breast cancer research, he asked to join. Instead, Carter's friend encouraged Carter to launch his own local chapter to "compete" against them in fundraising. "We have a rivalry going in both towns anyway, so why not make this one?" Carter says.
Thus, Real Men Wear Pink of Oakland County was born and has since gone on to raise nearly $20,000 for the American Cancer Society since its inception. The chapter organizes fundraising activities and also partners with local businesses to donate to support the cause. Carter was solo for the first year but this year his chapter grew to five members. They've organized dunk tanks and bar hops, and also sell T-shirts for the cause.
"It's nationwide, too, and it's something that the other floor guys can get into, and we can have a competition between floor guys," Carter says.
Unlike many who become involved in the cause, Carter didn't have any close family members impacted by the disease. But that hasn't stopped him from going all-in to raise awareness, even dying his hair pink, donning an all-pink suit, and having his daughter paint his nails pink.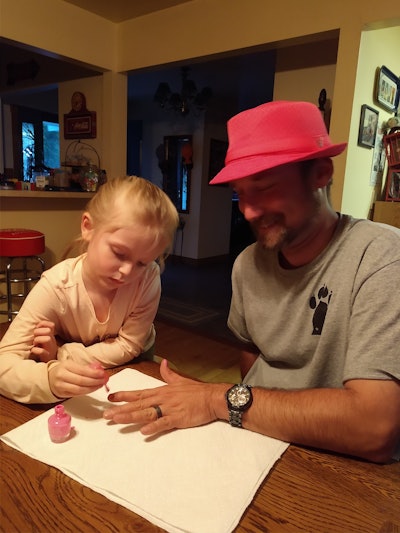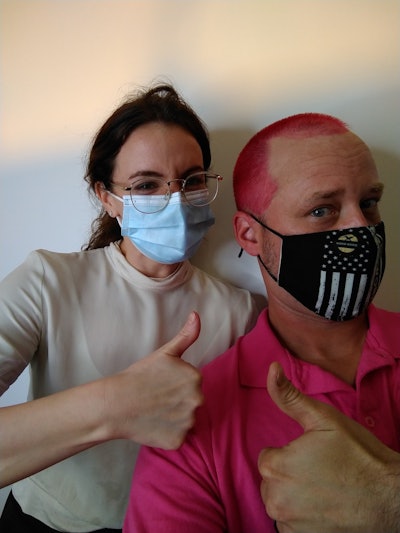 "My main reason I do it is that I want to use the influence I have with my business to do something good and help better the community," Carter says. "At the end of the day, I don't want to be remembered for being just a guy that swung a hammer."
Donations to the Real Men Wear Pink of Oakland County can be made here.