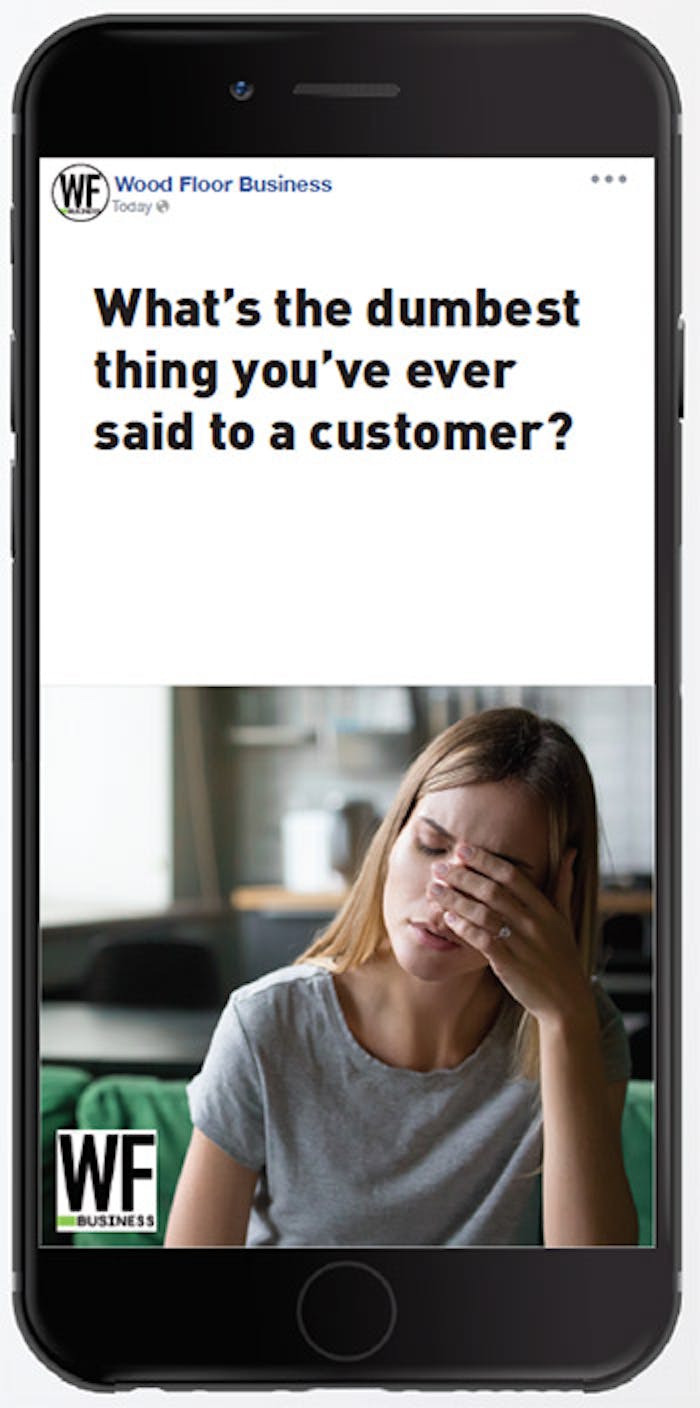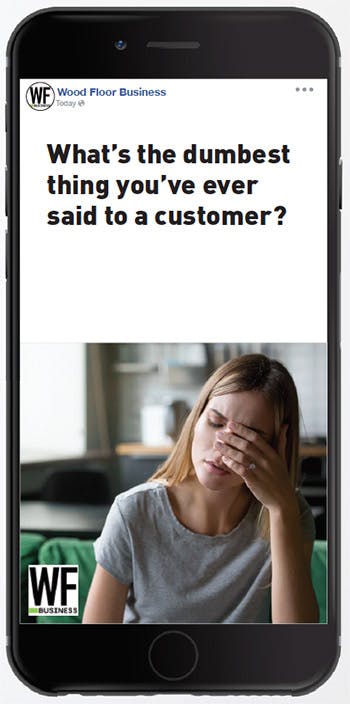 Here are our favorite responses shared by our readers on the WFB Facebook and Instagram pages.
---
Jeff McGaughey "Can you take my gun up to the gunsmith?" … and then the gun went off and shot down the hallway.
---
cawoodworksmt "Will you take goats in trade?"
---
tomhaynes81 "Isn't there any way to hook the piano up from the ceiling?"
---
Steve Potter "Someone is coming in at night and changing the grain." This same lady said someone was putting cracks in her driveway at night and reported it to the police.
---
Altieres Goncalves A lady bought a gallon of Traffic finish, used only half of it and wanted to return the other half. She was very adamant about it.
---
Bill Bagley "Those two boards in the middle are so much lighter. I can't live with that!" "But ma'am, this is a 20-year-old floor. You've already lived with that."
---
Neil Rush I had a lady insist that I try on a pair of very expensive designer jeans that she had just purchased for her husband. "You know, just to make sure they look nice enough to give to him." (No, I didn't do it.)
---
Paul Barrella I told this couple, "I can turn an old floor into a teenager again." The guy replied, "What can you do about my wife?"
---
oldschool_hyde "Can I pay you in gift cards?"
---
Scott Wallace "Do you mind if I'm naked while you work in my house?"
---
Mark Villafuerte "You got sawdust on my snow."
---
Jorge Perez An elderly lady with a walker and oxygen tank sat watching me most of the day. She finally said to me, "You have a very nice a$$." LOL! It was an awkward two days after that as she continued to sit about and watch me like a piece of steak.
---
RELATED: Talk Back: What's the Best Employee Excuse You've Heard?
---