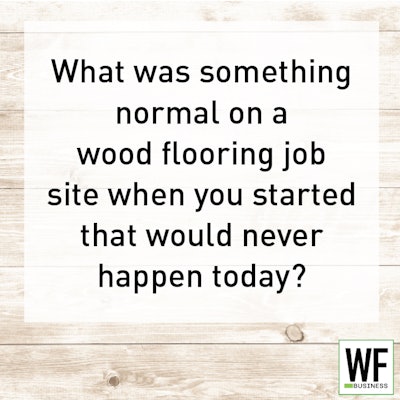 We asked readers to share something that was normal on a wood flooring job site when they first started out that would never happen on a job site today. Here's what our readers on the WFB Facebook and Instagram pages said:
Model 45 nailers and no sign of a compressor...
Answering the phone at the customer's house because that's how the shop contacted you. It was normal.
Log in to view the full article