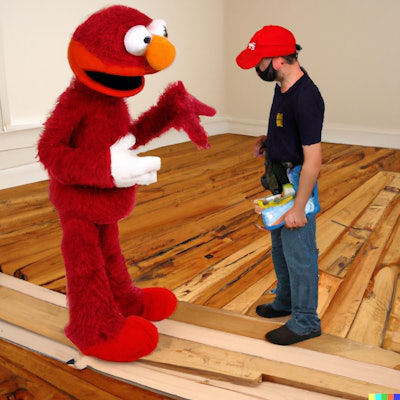 Have you ever wondered what it'd look like if a giraffe installed a wood floor? Or if Betty White decided, Hollywood Shmollywood, it's time to apply some floor stain? DALL-E, a machine learning model developed by an artificial intelligence research laboratory, is now giving internet users the opportunity to find out. And the results are … well, occasionally kind of creepy.
The WFB staff decided to plug some hardwood flooring-related scenarios into the DALL-E to see what A.I.-generated images it would spit out. Here's what we found:
"Batman arrests a hardwood floor customer for using too much blue tape."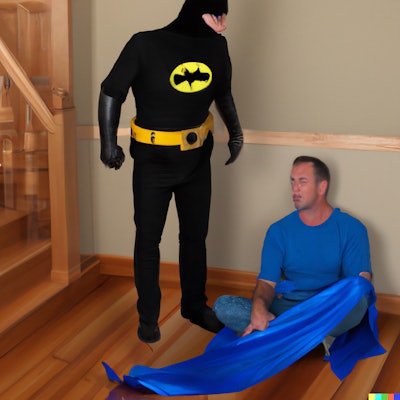 "Bob Ross sanding a wood floor."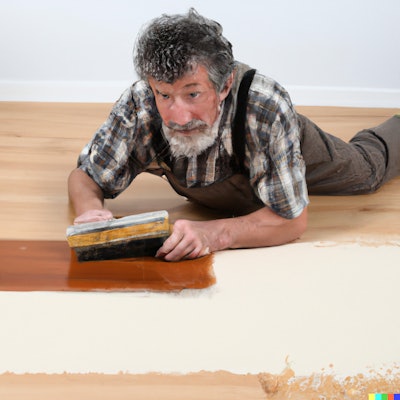 "Elmo explains to a wood floor pro that his floor just needs a light sanding."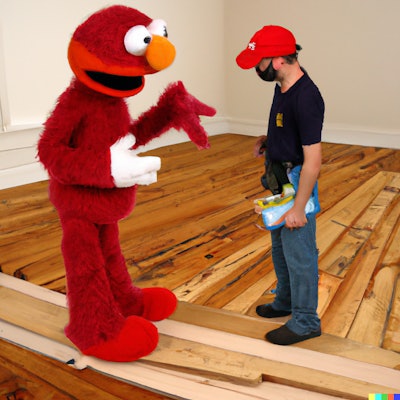 "A painting of Betty White staining a wood floor."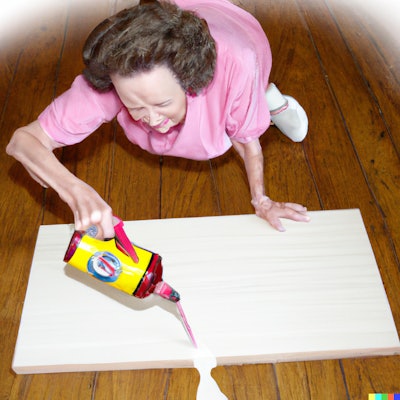 "An impressionist painting of a giraffe installing a wood floor."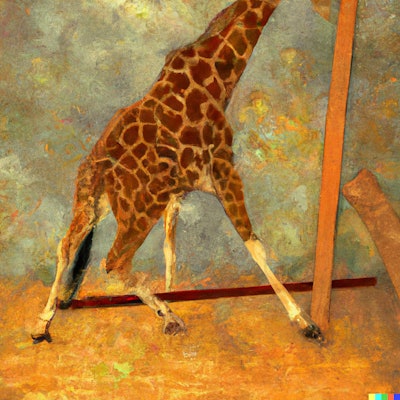 "Abraham Lincoln finds a hair in the finish after finishing a hardwood floor."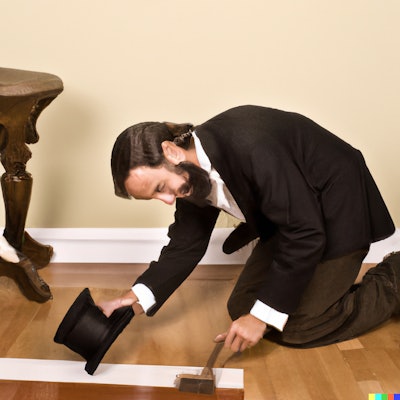 "A raccoon installing wood flooring."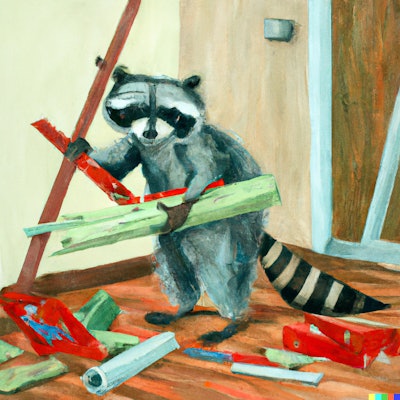 "Vincent van Gogh sands a hardwood floor using the wrong grit sequence."