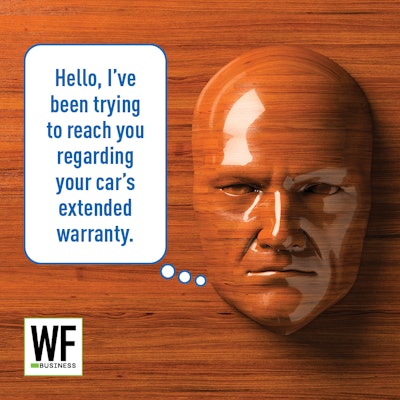 We asked you to submit your caption suggestions for this photo, and our online readers voted. Congratulations to winner Cash Pyle of Wadesboro, N.C.-based Loba-Wakol. Aside from getting a shoutout in the December/January issue of WFB, Pyle will receive a Wood Floor Business T-shirt. Other favorite captions included:
"I get the feeling like the customer is watching me."—Barry Oliver
"Become one with the wood and you will floorish!"—Sean Papierowicz
Keep an eye on WFB's Facebook and Instagram pages for your next chance to enter.