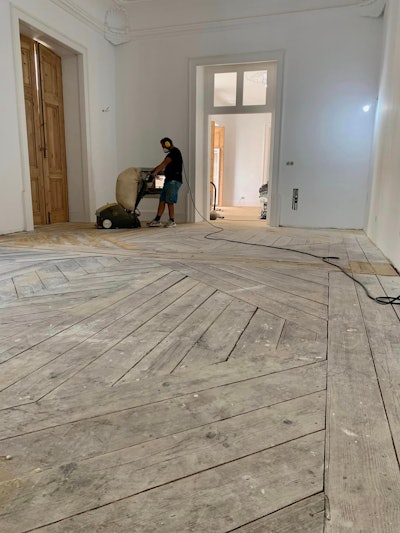 Courtesy of Fino Oficio
It is common for construction industry businesses to include photos on their websites. It is also easy to copy and download photos from other websites, and in most cases people pay little attention to who owns the photos. However, businesses should be careful about appropriating online photographs or graphics and using them without permission.
A few years ago, one of my clients was sued in federal court for copyright infringement. In redesigning its website, an outside consultant had presented various "stock" photos to include. The client approved the photos, but it turned out that a number of the photos were copyrighted and used without permission. The photographer sued.
I am not an intellectual property lawyer, and I was surprised to learn that there are significant penalties for violating and infringing upon a federal copyright for a photograph. The photographer sought statutory damages against my client ranging between $30,000 and $150,000 per violation. Thankfully we were able to settle the matter for far less, but it was a lesson learned regarding appropriating internet photos.
I have also had clients ask about their own photos being used by other parties without permission. For example, another party copies your photo of a beautiful wood floor and posts it on their own website. This is also technically illegal, but unless you have obtained a federal copyright for the photo in question, the large statutory damages would not be available. The owner of the photo would still have common law copyright infringement claims, but they would need to prove their actual damages because of the unauthorized use, which could be difficult.
In most cases, the goal would not be to recover money but to prevent further unauthorized use of the photos. If another party has appropriated your photos and is using them without permission, I suggest having an attorney send a cease-and-desist letter demanding that the party immediately remove the photos from its website and discontinue using them forever. If they refuse, the remedy would be a court action seeking an injunction against the further use, which would in most cases be cost-prohibitive. So, when it comes to photographs, always remember that someone created it, might have ownership rights, and that you may not have the right to use it for free and without permission.