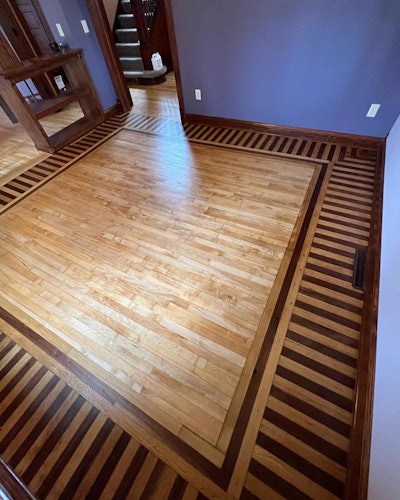 We asked wood floor pros on Facebook to share the last wood flooring picture they had on their phones. Here's how they responded:
Adrian Molitor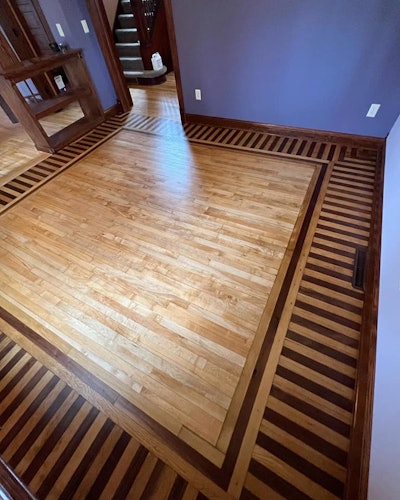 Karla Contreras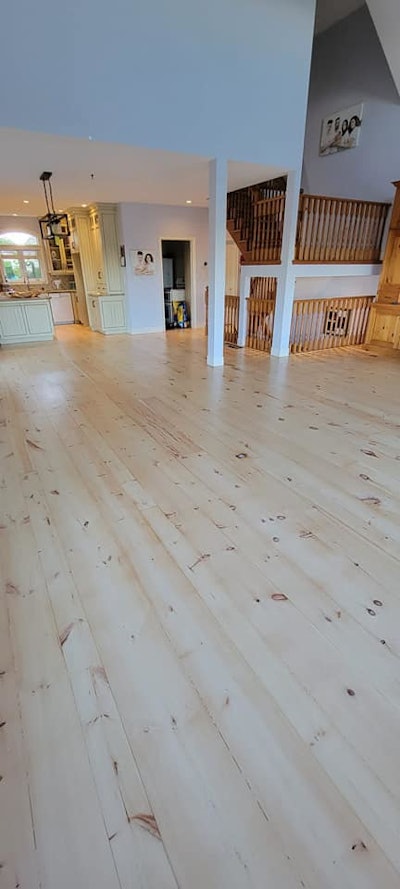 Troy Stanfield
Turning the lights off to let the coat dry and go home.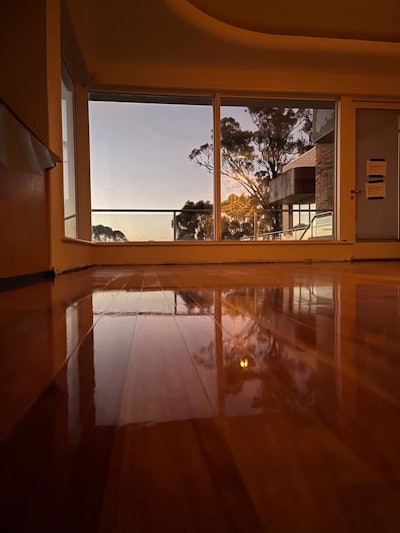 St. Louis Wood Floor Co.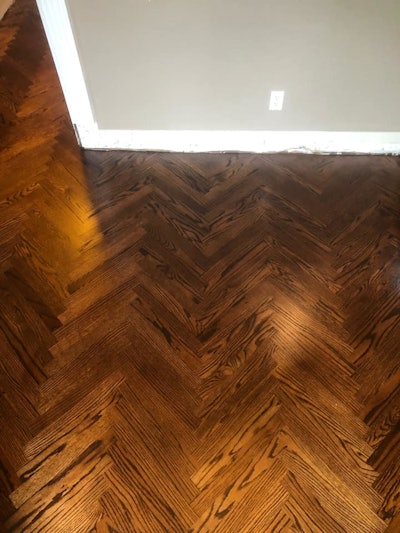 Joshua Crossman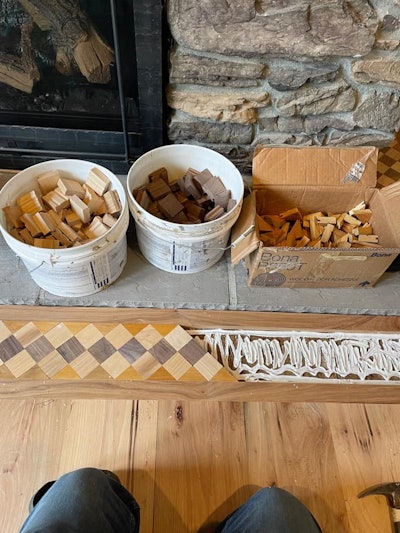 Chris J. Compton
Maple with three coats of clear water-based finish.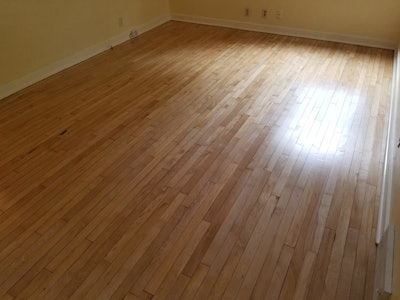 Javier Cardenas
David Friedland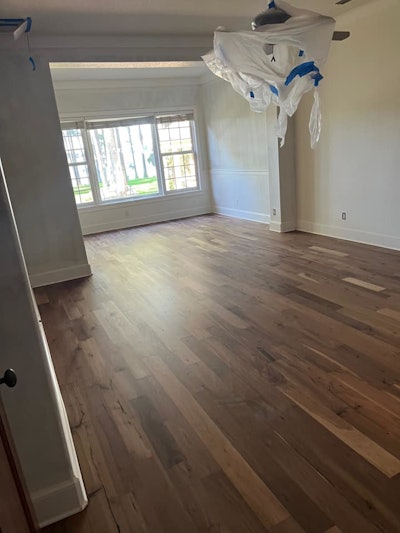 Josh Rollins
We just finished sanding and finishing this floor for the second time in a year. Replaced it last year from a frozen and ruptured sprinkler system. Flooded later in February due to small closet fire that set sprinkler system on. Floor was dried and then minor repairs and re-sanded and finished.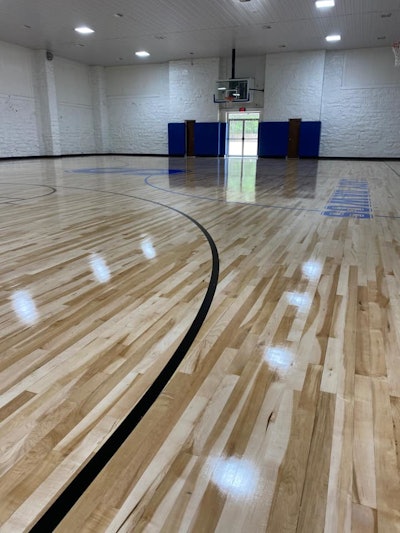 Pat Goodman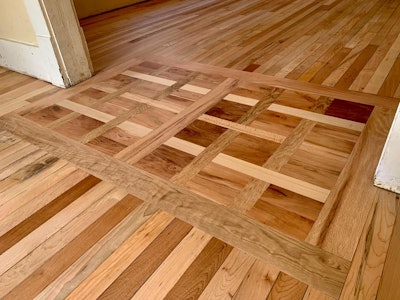 John Joseph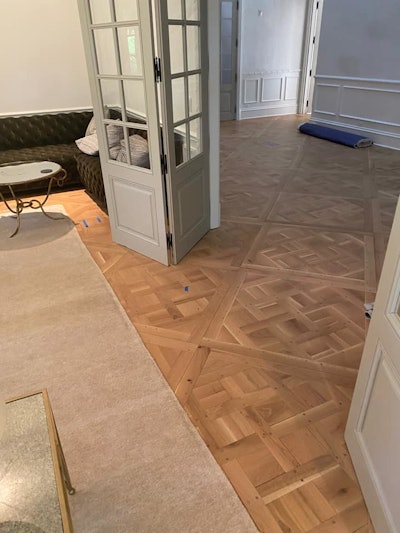 Bernie Bates
Swedish for the win.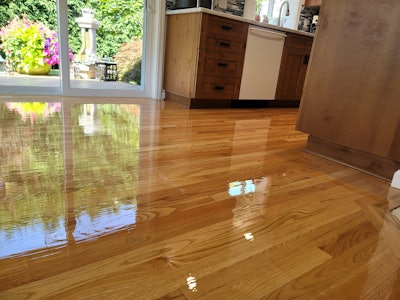 SDG Flooring LLC
Gym with really bad cupping and water damage. Last reading was 30% moisture at one end.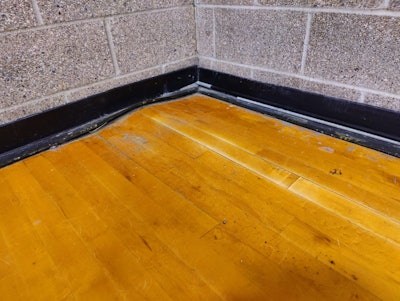 Dustin Bolin
Water popping.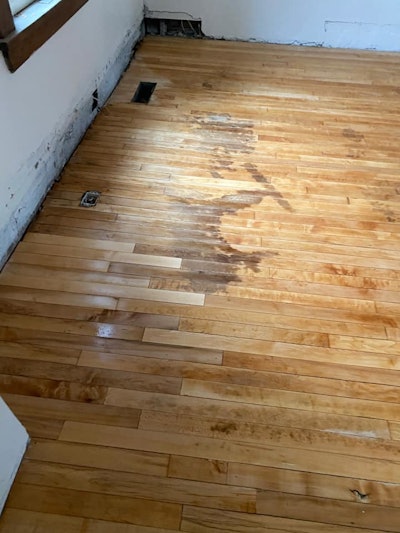 Chris Powell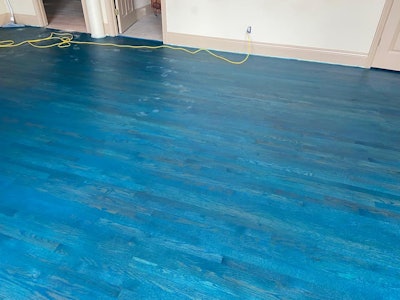 Dave Mitchell Jr.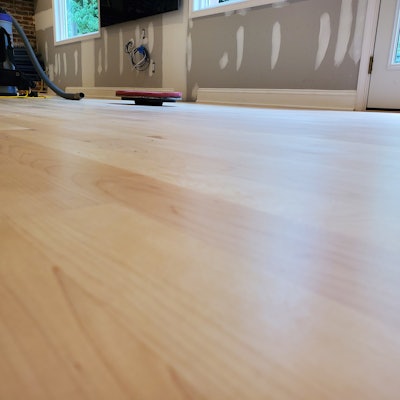 Neal Garcia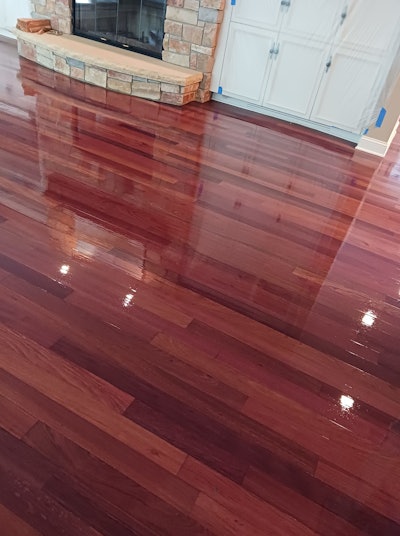 Travis Morse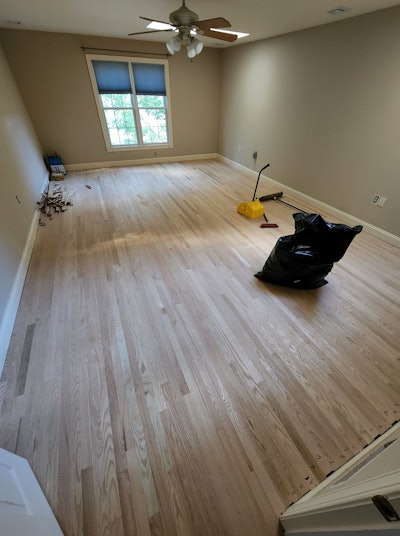 Alex Westendorf
Acacia.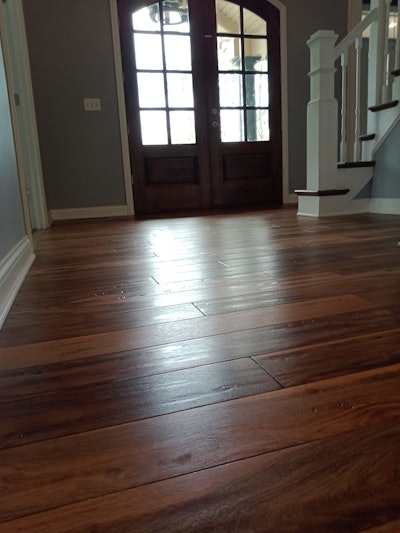 Cardona Flooring
Samples.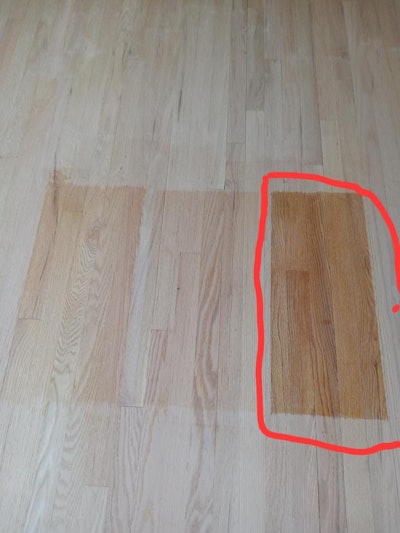 Jim Hyde
Barry Oliver
Rolling out Loba.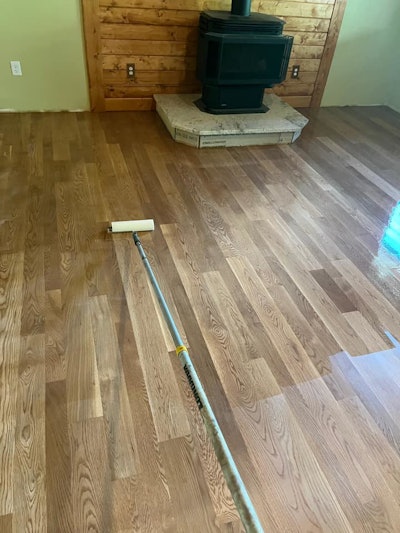 Bill Powell III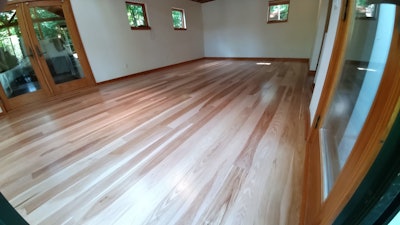 Timothy Winzell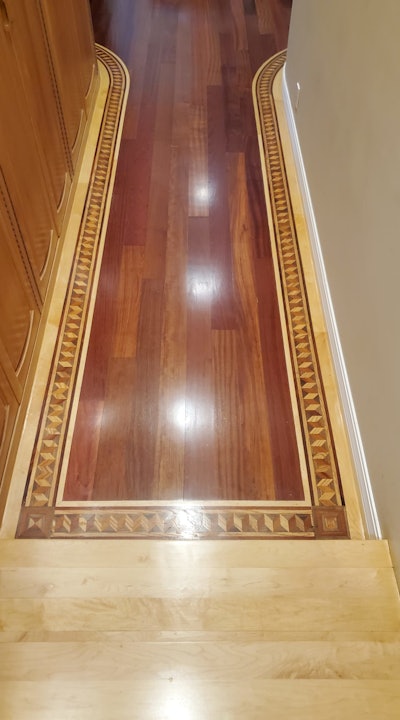 Jeff McGaughey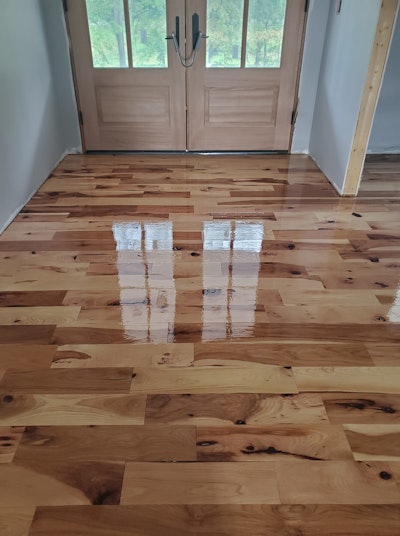 Martin Sellerström
This masterpiece!!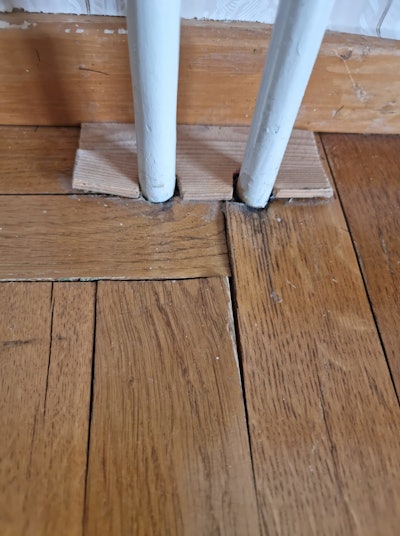 Aaron Goodman
College rental house. Got flooded, mixed red and white oak with Easy Prime, Easy Satin topped with Duo Extra Matte. Easy $7/ft.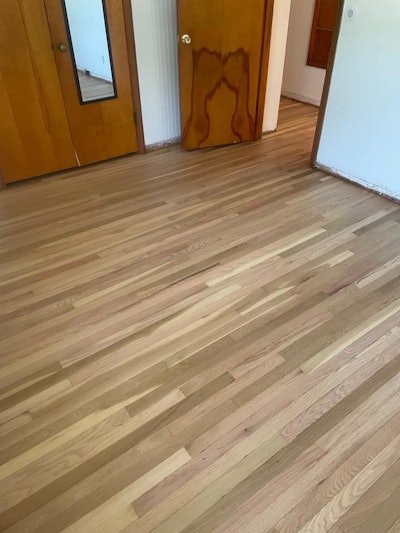 Chuck Bailey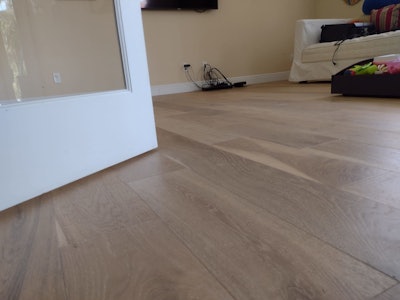 Chuck Kutchera
Patch, one of six.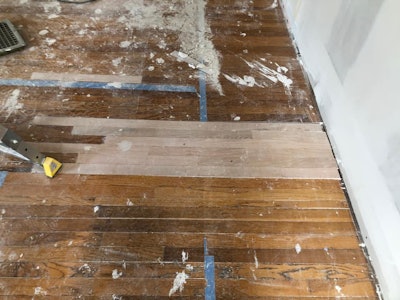 Nash Maxwell
Greenstar from Berger-Seidle.