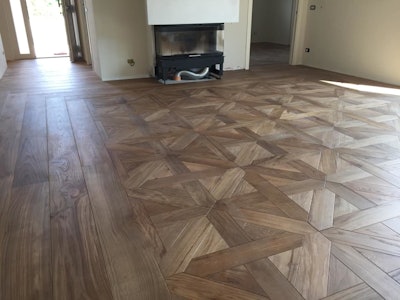 We asked wood floor pros to share a picture of their favorite wood flooring project from this summer. Here's how they responded:
Fino Oficio
Flooring life is not always a straight line.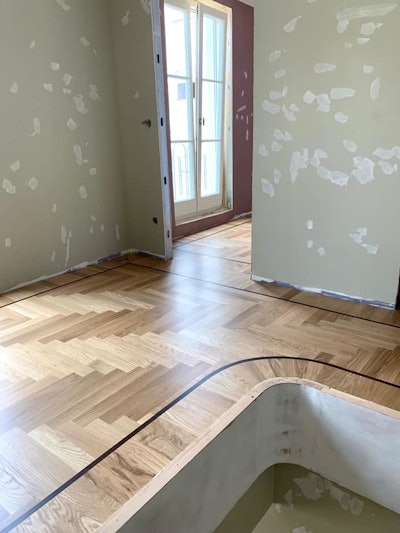 Jason Vivash
European oak pattern with a 1/4 cut zebra wood book match border and holly/roasted curly birch fleur de lis diamond inlays. Lightly white cerused/natural/white oil finish.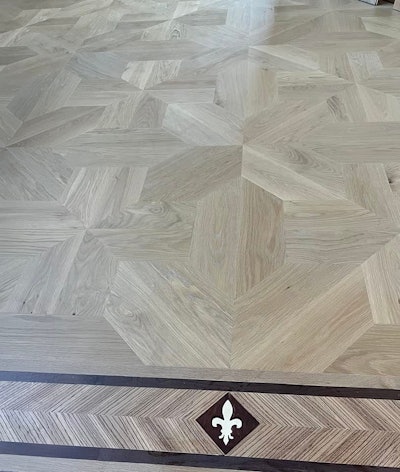 Graziano Calzone CeCparquet


Woodchuck Golv
Herringbone install with brass inlays and treated with a blend of two colors with Rubio Monocoat hardwax oil.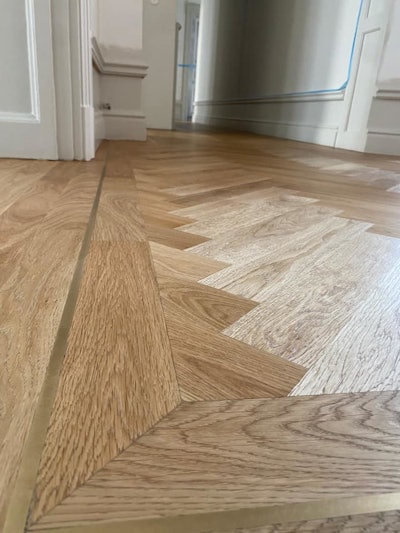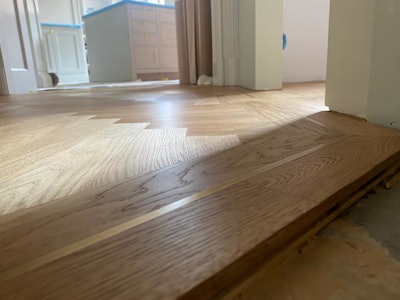 Aaron Sheaves
Switzerland Embassy, before and afterwards.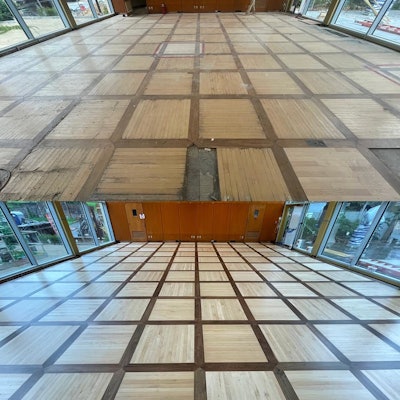 Jarrod Wellmann


Chuck Kutchera
Not my favorite, but the one I just finished up.
Before: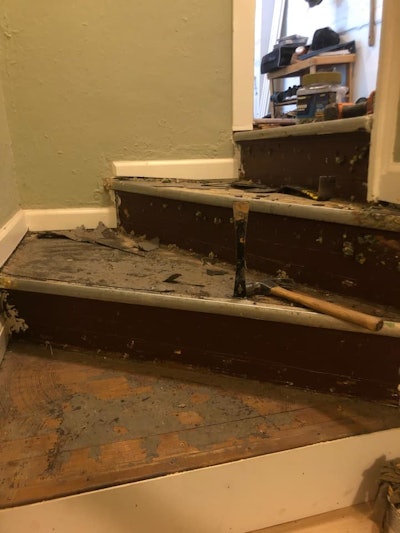 After: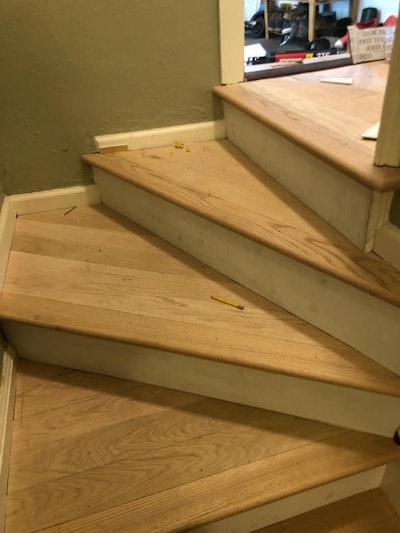 Shawn Myers
Probably this one. It's still drying out 🤷‍♂️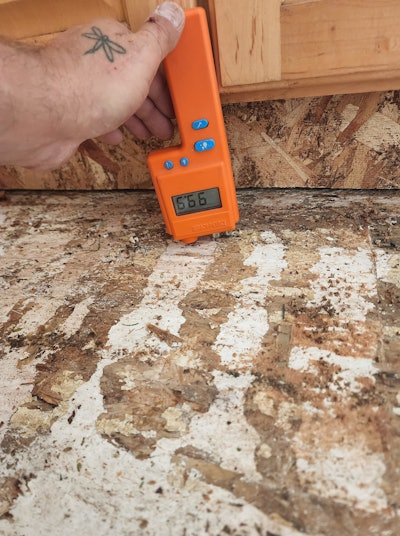 Gregg Pierce
300-year-old pine.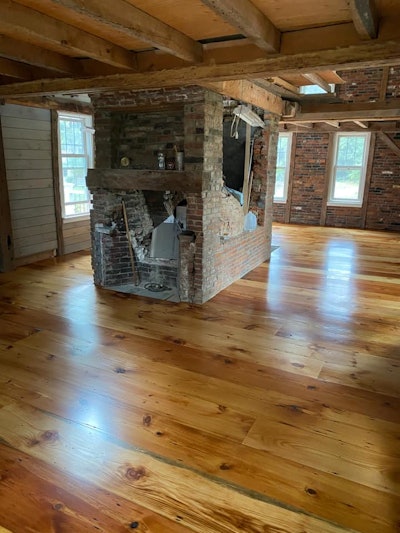 David Friedland
Ipe with Loba pre tone Mocha, stained with Wearmax ebony water-based stain. We then finished it with Wearmax Ceramic beads water-based finish.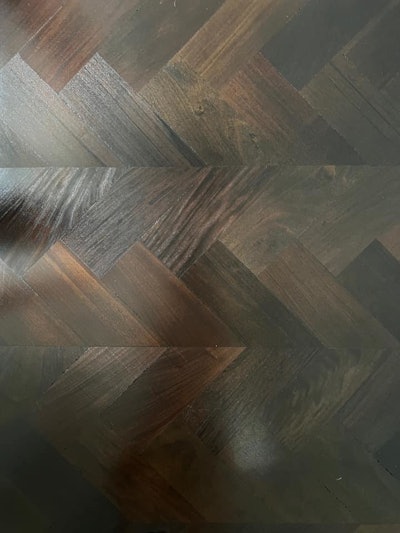 Cash Pyle


Yolande Pfister Du Toit


Kuan Regina


Michael Howick
Red oak herringbone, wrapped with a red oak/maple border.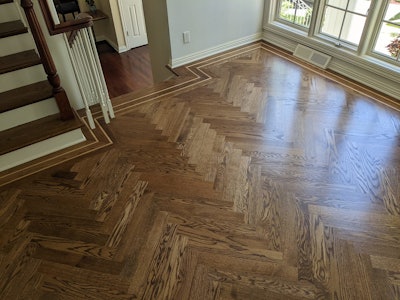 Daniel Frederick Reddy
Hand-cut starburst, free-hand engraved letter.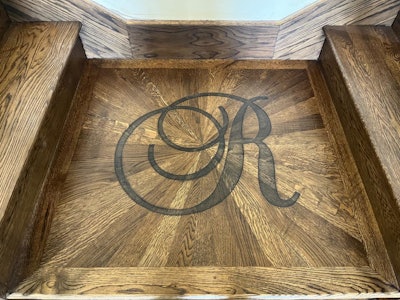 Juan Ruiz


Delaware Valley Hardwoods