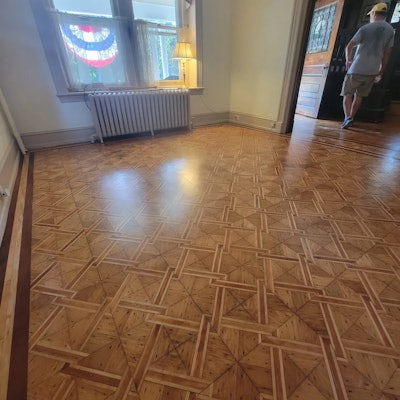 WFB asked pros to share their favorite wood floor photo on their phone. Here's how they responded:
Chuck Kutchera
I installed this floor in 1989 and went back this spring to install their upper hall.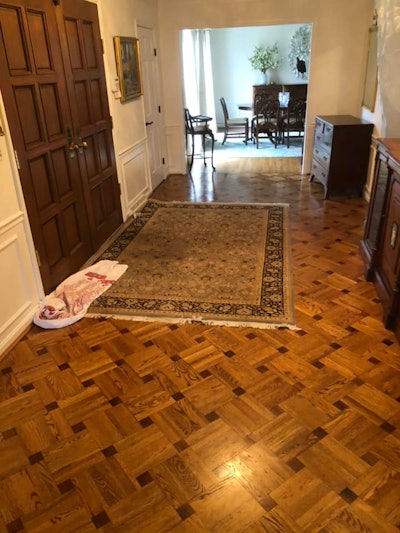 Fino Oficio
At the moment I have to go with this one, to be honest…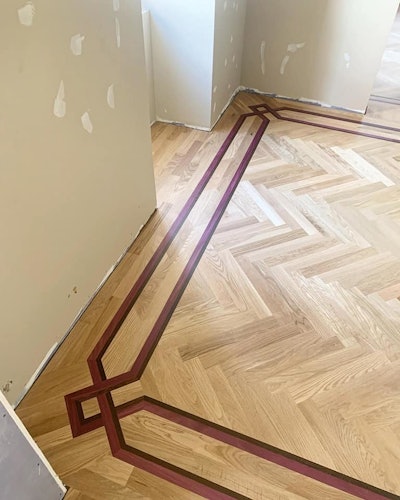 Ed Sheridan


Bob Patterson
Last picture Lisa took on one of our job sites before she passed with 57 others five years ago.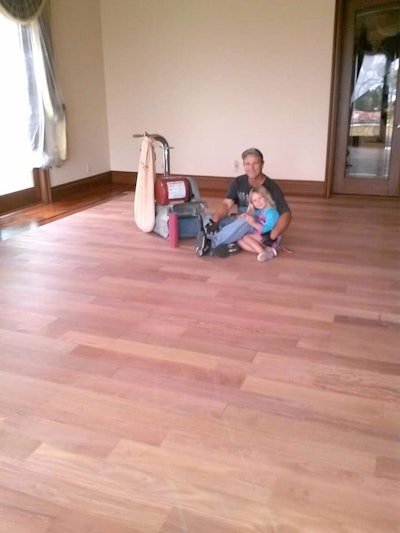 Josh Hansman
I did this about 13 years ago for a retired navy captain.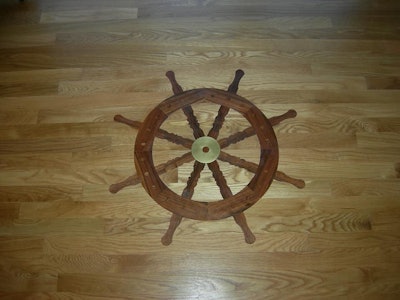 Dane Smidt
My first time doing this pattern and border.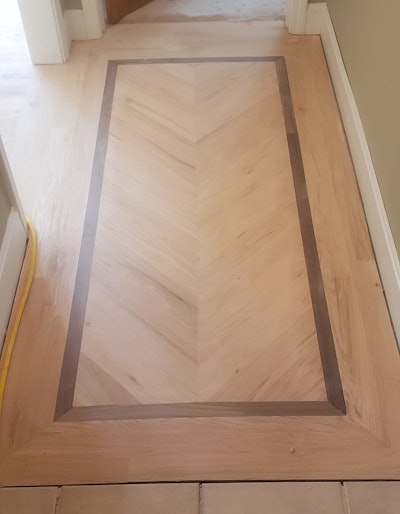 Jarrod Wellmann
Crazy radius scribed to tile.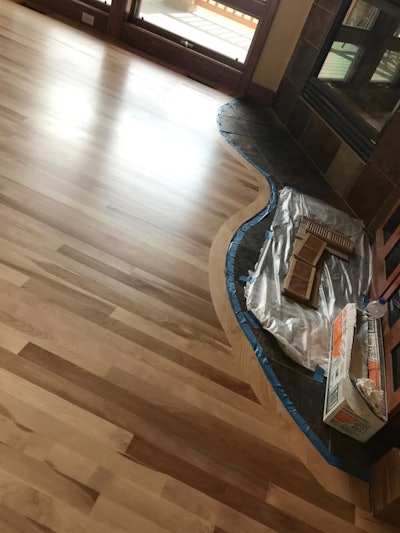 Jason Mackintosh

Daniel Springer
Lightly wire-brushed.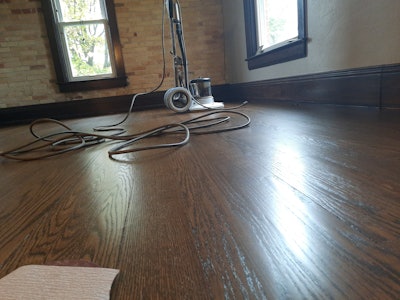 Nicolas Normandeau
One I just completed. Red oak with walnut inlay. Stained with a custom Bona stain.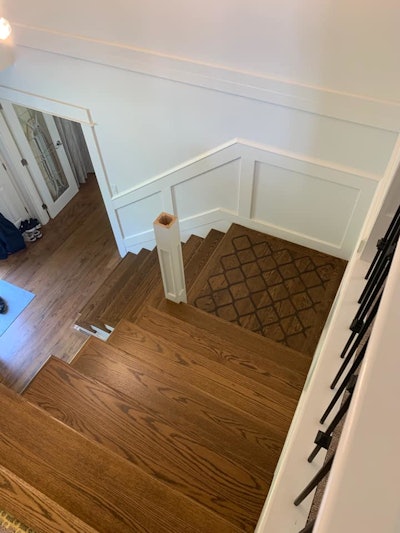 João Sá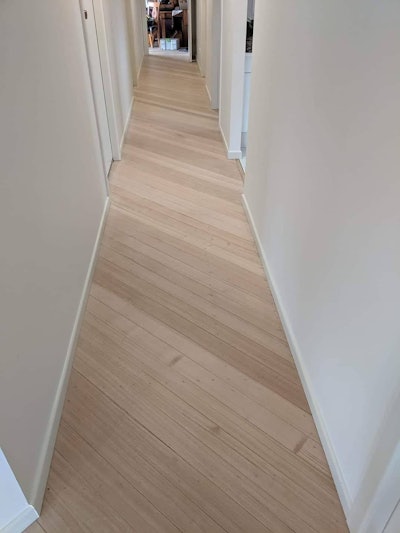 Raphael Chee