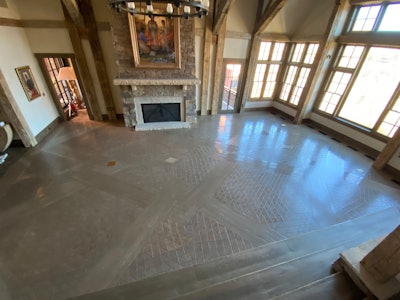 This wood floor had the opposite of a Hollywood ending—but it was no less spectacular. The unique interlocking diamond pattern wood flooring was designed by wood flooring master Chuck Crispin for the greenroom at the 60th Primetime Emmy Awards in 2008. In keeping with a "green" theme that year, the flooring was comprised of reclaimed oak "cobblewood" and planks milled from ash trees in Chicago that had been killed by the emerald ash borer.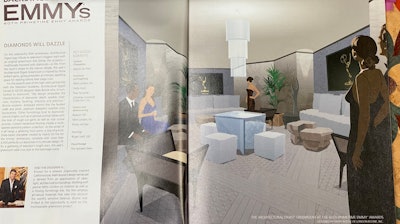 Crispin, who was president of Birger Juell Ltd. at the time and now runs Legendary Hardwood Floors LLC in West Palm Beach, Fla., assembled and prefinished the flooring at Birger Juell's shop and shipped 24 panels to the Nokia Theater (now the Microsoft Theater), where they were installed by union carpenters and walked on by TV's biggest stars. "We did watch it on TV, but they didn't focus on the floor much," Crispin laughs. "All the faces of the stars were much more prominent."
Cut to 2014, and the flooring panels were sitting in a storage facility in Chicago. "We figured the right project would come along for it," Crispin says. That right project turned out to be a lavish private ranch in Aspen, Colo.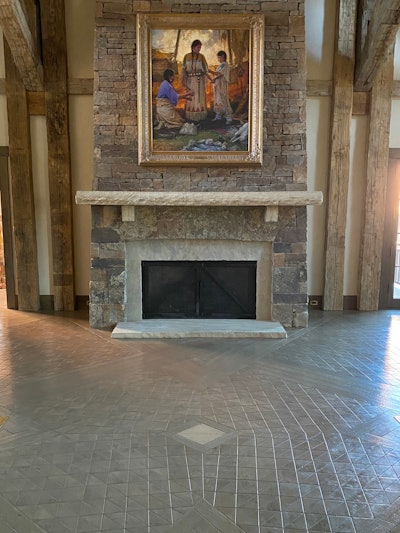 Crispin added to the original floors to fit the new location, where the entire floor totaled about 1,000 square feet, Crispin says. He was able to source the reclaimed oak and ash from the floor's original suppliers.
When he arrived in Aspen with the flooring, Crispin installed the panels over a ¾-inch plywood subfloor, then sanded the cobblewood oak and scraped the planks before applying the original neutral, white and brown stain mixture. The floor was coated with oil finish.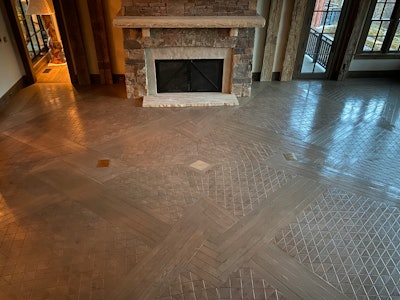 Now, sans Hollywood stars, the stunning floor is one of the main attractions in the room—although it is surrounded by beautiful art and antiques, says Crispin, who recently visited the ranch to re-oil the floor. "We got everything back to first class," he says, "and it just keeps getting more beautiful every time we mess with it."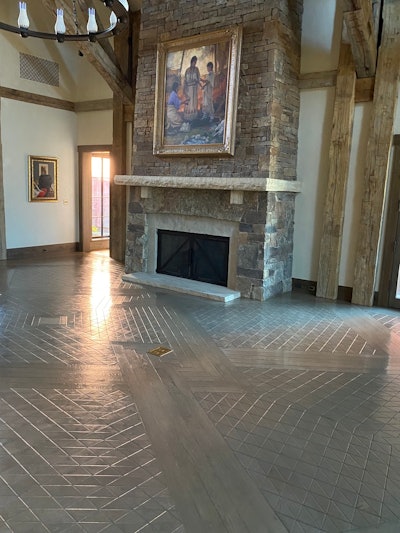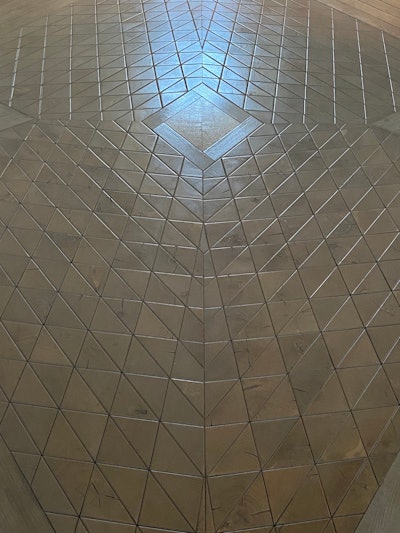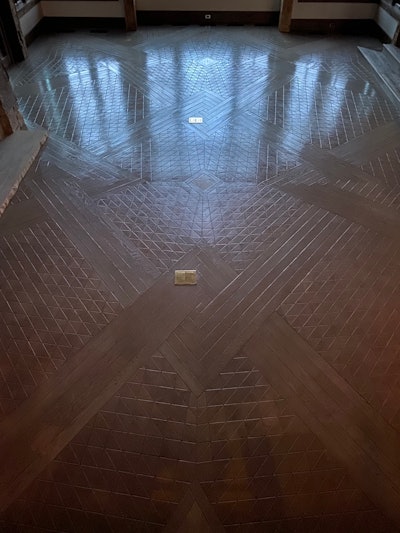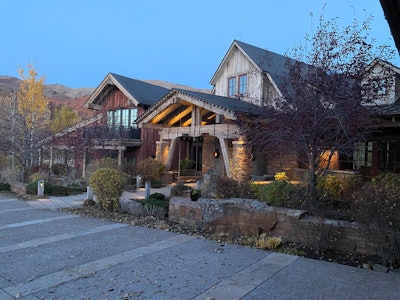 Hear more from Crispin on the All Things Wood Floor podcast: