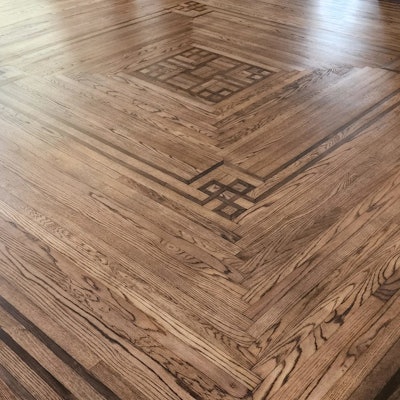 WFB asked followers on Facebook what their favorite wood flooring project from Fall 2022 was. Here's what they shared:
Daniel Antes


Andy Eicher




Mike Wong


Spencer Trebluh


Cody Rhodes


Floor Master Co.
This is 21/4" existing red oak flooring. We re-grooved it every third row to imitate a wide plank look, then hand-scraped, stained and finished.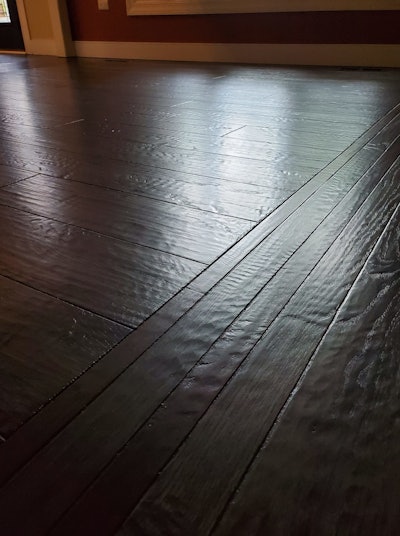 Pat Goodman
4" white oak, milled from really old fence posts in Kentucky. The homeowner makes glass beads, so we filled most of the bigger knot holes with epoxy and some glass; this eye was my favorite. 🙂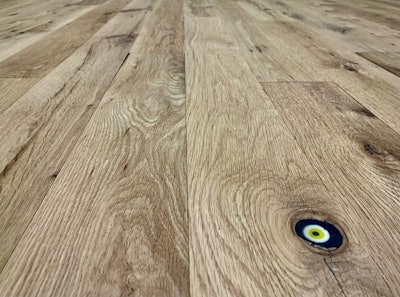 Phoenician Wood Floors
An old mechanic shop that they turned into a marketplace! It was a tough job but looked great in the end. Old 2-inch-thick pine stained and finished with PoloPlaz Supreme.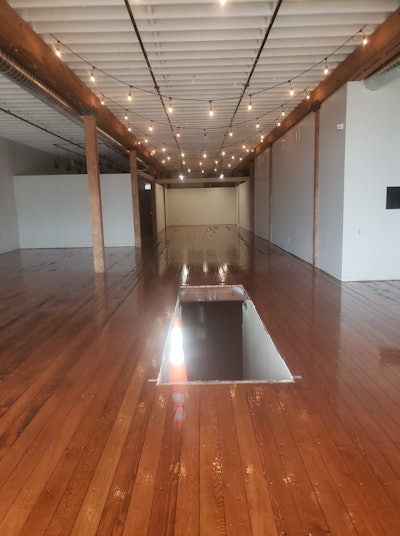 Jorge Perez


Alex Hamilton
Full glue down. Engineered over concrete sand and finish with Rubio black.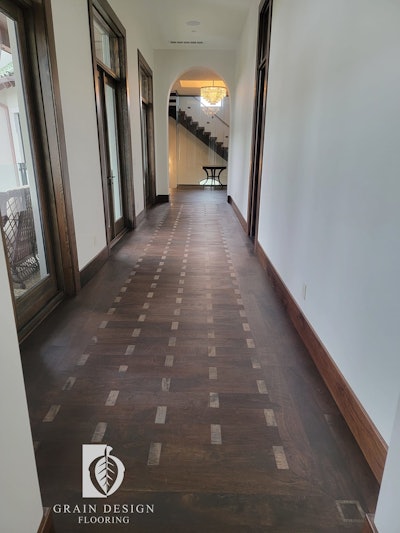 Anthony Nance


Dennis Willbrand


Duane S Sebring


Dotty Vazquez


Michael Gwin
Repaired and refinished this whole home from 1902.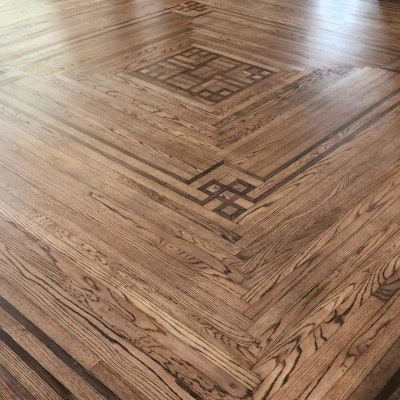 Dylan Siddle


Cardona Flooring


Mrboards
Direct stain and waterborne finish with white tint to color match the marble.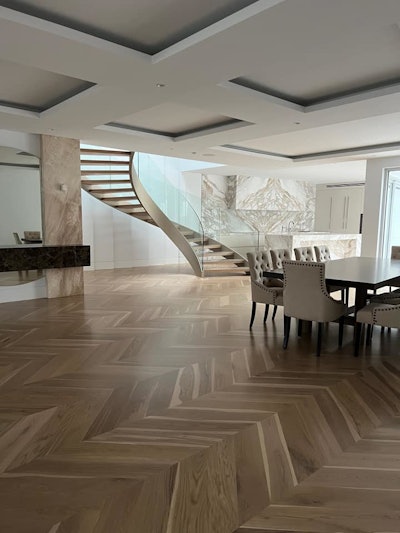 Jonathan Gramajo


Travis Morse
50/50 true black/natural on Brazilian Cherry.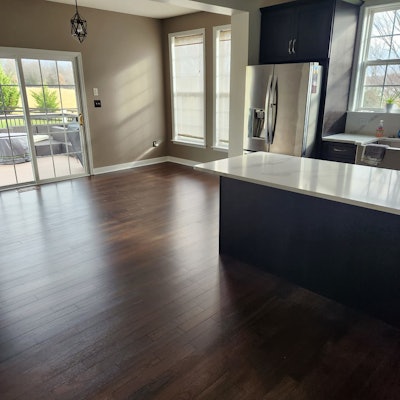 Robert Duffy


Jacob Sheldrick
Wide white oak with Invisible 👻 on top. Does it get any better? The home is a nice mix of classic farmhouse, and contemporary. 👌🏼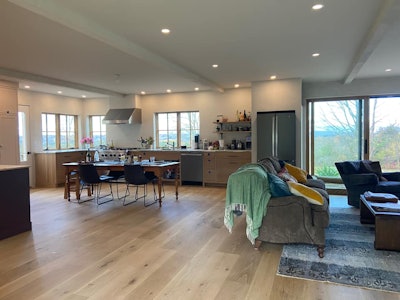 Dane Smidt


Will Cooper
Installed, sanded and finished with natural seal and two coats of Traffic natural.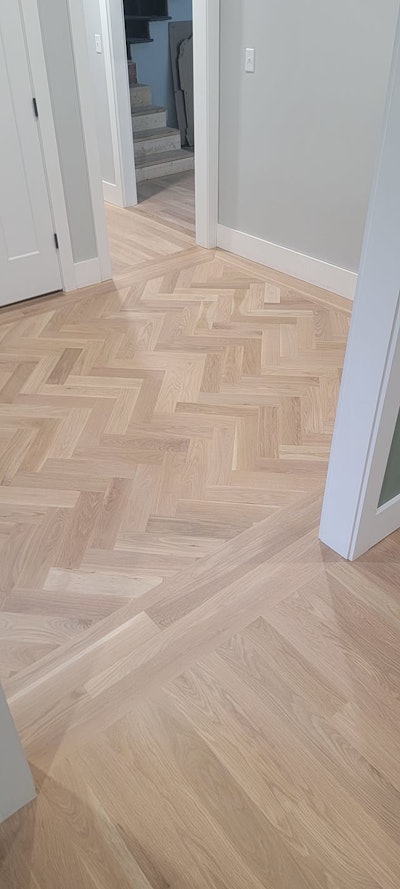 Jeremy Johnson
Buried under carpet for 40-plus years. Never sanded or finished until this past fall.
Scott Eubanks


Anthony Perl


Patrick J. Russell


Frank Strohecker


Johnny Rodriguez


Chuck Kutchera
3" white oak with a walnut feature strip.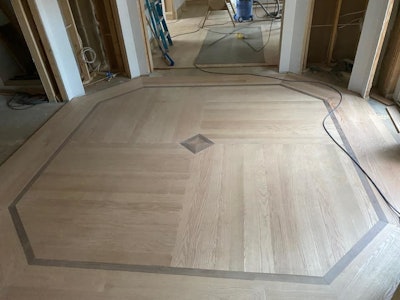 Randy Golaszewski Sr.
Started the final coat on 65,000 ft of flooring, six guys doing repairs for four months before all the sanding and staining started. 3,000 square foot halls, 42 apartments. It was a good one. Love my Fabulon. Been using it for 35 years.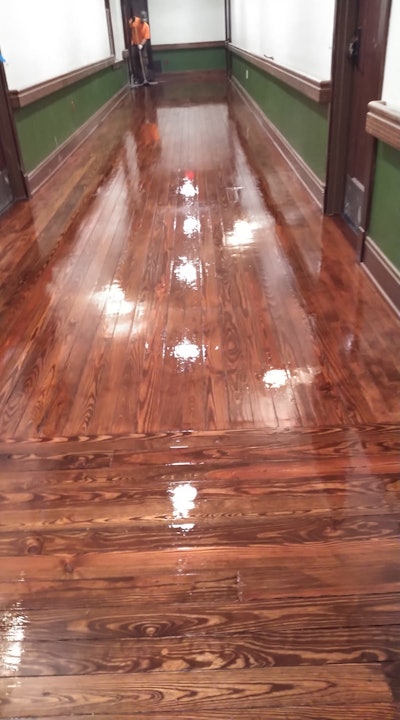 Benny Powell


George Gav F. Kavetsos


Paul Massey
This little guy, done for a lineman. Floor is cedar made from 50+-year-old telephone poles. Just thought the idea was cool. 😎