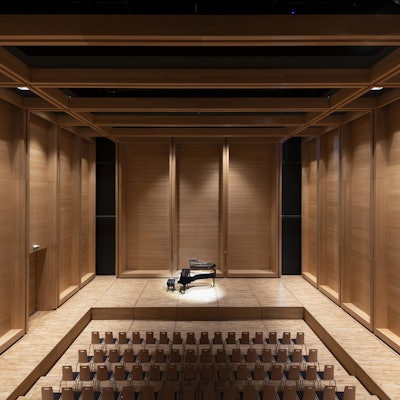 Paul Zanre / Junckers
A great musical performance can be a moving experience for an audience. And now, in a recital room in Fife, Scotland, the wood floor can be moved, too.
The University of St. Andrews' Laidlaw Music Centre's McPherson recital room was recently fitted with a moveable floor that can shift to accommodate everything from a symphony orchestra to chamber music recitals, according to Junckers, the Køge, Denmark-based manufacturer whose 22-mm Oak Harmony two-strip flooring was selected to adorn the unique stage. The hardwood flooring was chosen in part to contribute to the acoustics in the room. The room transforms at the press of a button.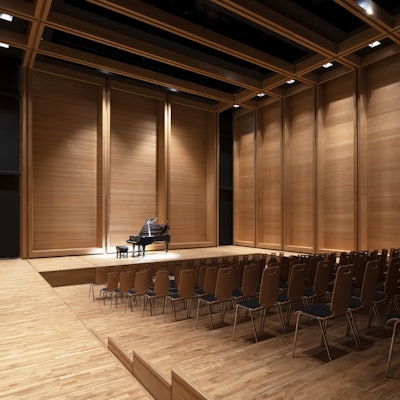 "The floor of the hall incorporates a grid of mechanized lifts which allow an infinite variety of configurations," Junckers said in a statement.
The stage itself was built off-site by Centre Stage in collaboration with Graham Construction, and the flooring was installed by Junckers-approved contractor McGarry Flooring.