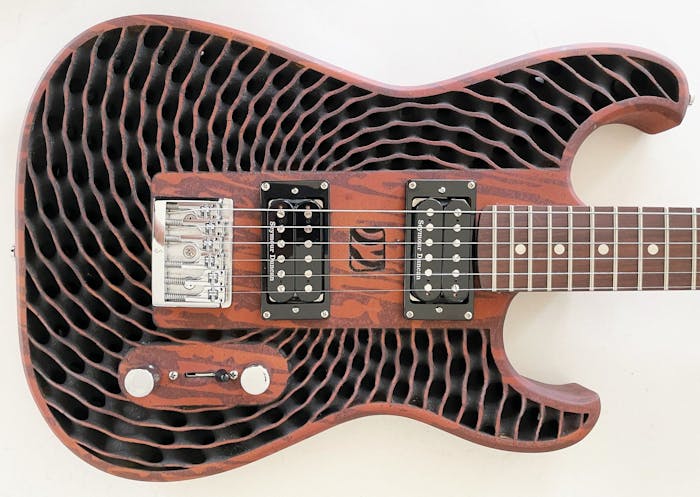 Desktop Metal
Wood dust, normally associated with the humming sound of sanding machines in the wood flooring industry, is being used to create more melodic sounds by a 3D printing company that is turning sawdust into guitars.
Desktop Metal, a manufacturing company based in Burlington, Mass., teamed up with a professor of additive manufacturing to create a 3D-printed guitar using recycled wood dust, 3D Printing Media Network reported. The guitar, dubbed the "Greenaxe," features a rosewood/maple neck.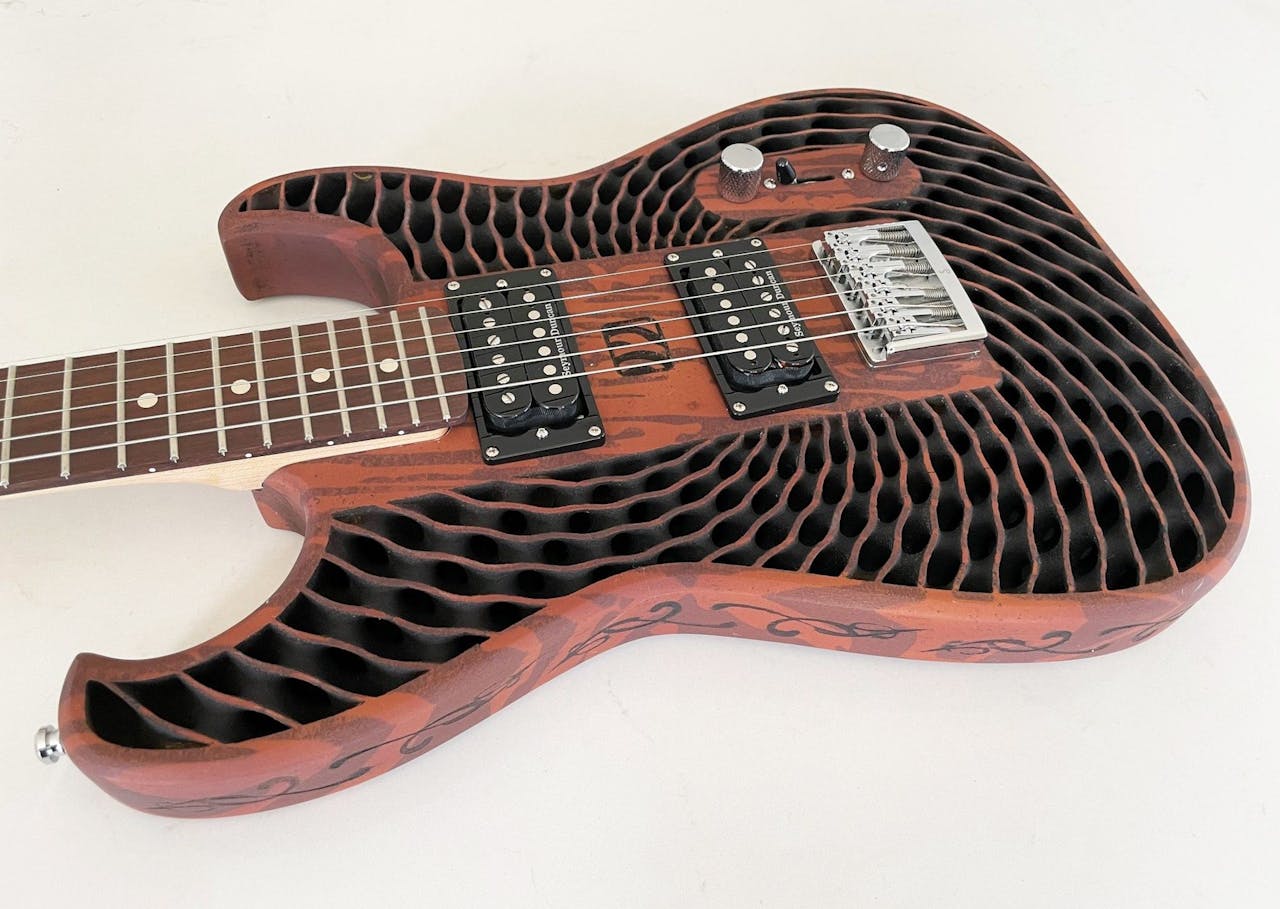 Desktop Metal

The process used to create the body of the guitar is known as a binder jetting additive manufacturing process, which used wood sawdust and a bio-epoxy resin for binding, according to the report.
The professor, Olaf Diegel, who works at the University of Auckland, has been creating 3D-printed guitars for years, but this is the first attempt at one made using wood dust instead of plastics, according to the report.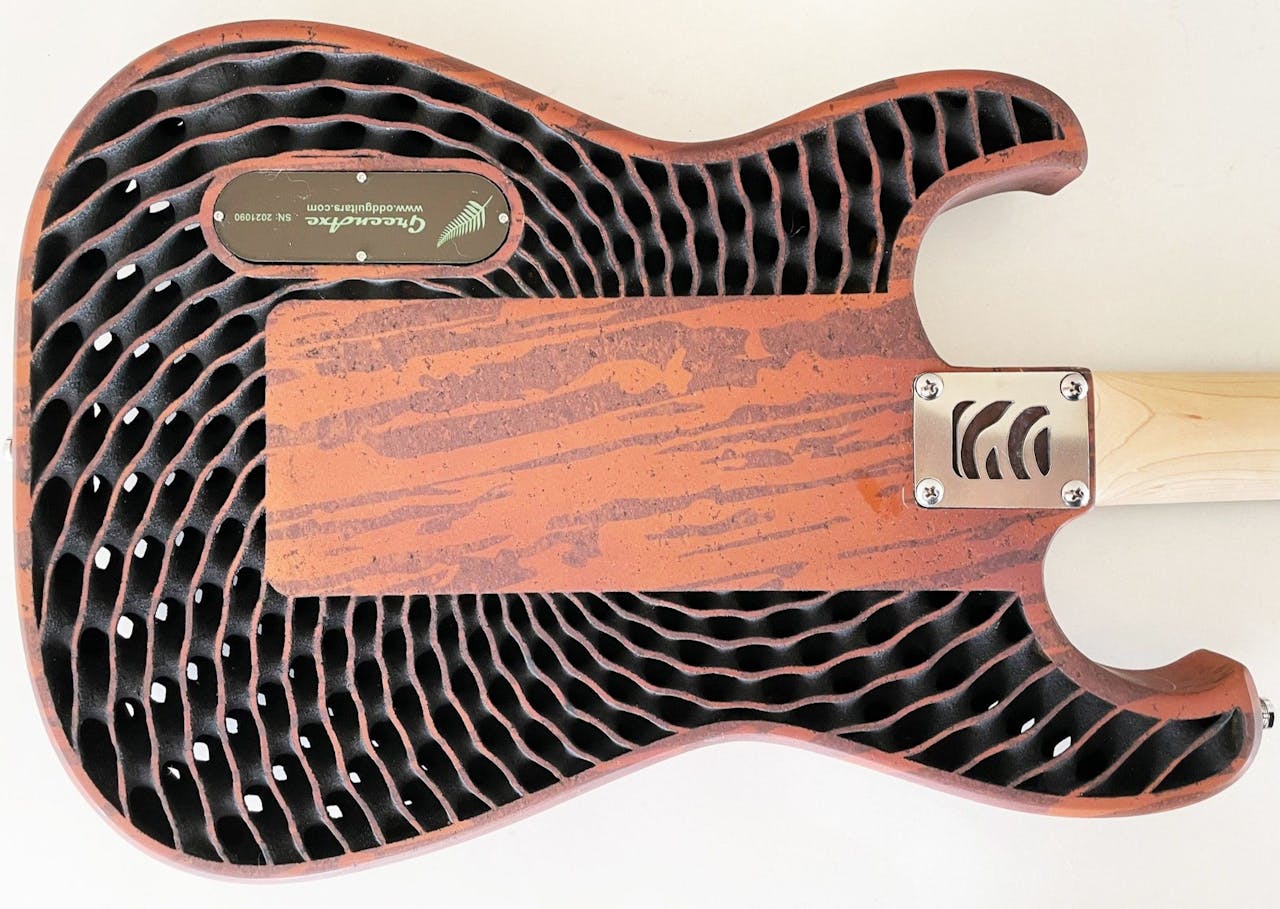 Desktop Metal