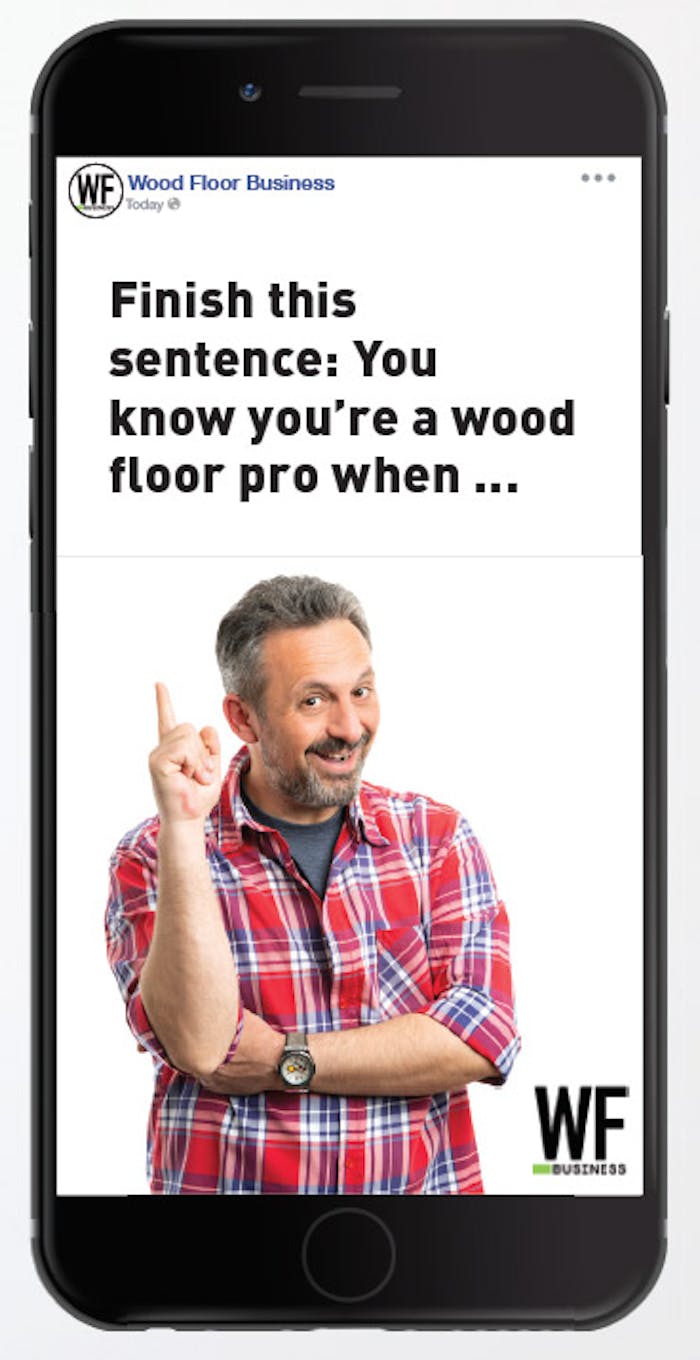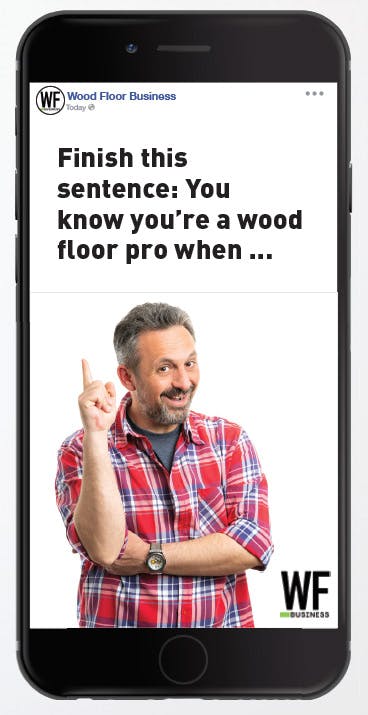 Here are our favorite responses shared by our readers on the WFB Facebook and Instagram pages.
---
Shawn Myers
… you have a microwave in the truck. We don't eat cold meals. You know you are professional when you have a truckrowave.
---
Frank Horrigan
... you explain to someone how critical a good vac job is.
---
Dillon Bailey
… you constantly have nightmares about scraping under cabinets for eight hours straight.
---
Precisionhardwood
… you always comment on the "h" joints at the retail stores.
---
Michael Gwin
… you start crying when your friend covers his wood floor with carpet.
---
Laura Fischer
… you preface every mistake with, "I've been doing this for 20 years and I've never had this happen before."
---
Jason Bequette
... you have pinky and ring finger knuckle calluses the size of peaches.
---
Joel Barkelew
… you point out good/bad floors in movies.
---
Wesley Elliott
… you hate the sight of little pieces of blue tape on a floor.
---
Jeff Herrick
… you have nightmares about picking stain colors.
---
Seanfloors
... all you do is analyze every square inch of every floor you walk on.
---
Jeff Munsch
… you have knees that resemble 36-grit sand paper.
---
Sheila Bray McSwain Thomson
… you walk into any home or other facility looking down. It could be the most beautiful home or cathedral, and you are looking at the floors instead of looking at the surroundings.
---
Glenn Harris
… you drive somewhere with your kids, and say, "I did the floors in that house" at least once. My daughter says, "Dad, you did every house."
---
Jon Jackson
… you can catch up on a Netflix series while running the big sander. Or your sleep. Whichever is more important that day.Actually I'm running 100 pass as I type this.
---
Ed Johnson
… you're not afraid to ask for the price your time is worth, regardless if you get the job.
---
Michael Velli
… you know you'll never know everything.
---
Bruce McRae
… you forget you're still wearing your knee pads when walking in to a fast food place, convenience store, or home improvement store.
---
Lou Buono Jr.
… you have a bad back, stain under your fingernails, and an unexplained splinter in your neck.
---
RELATED: Talk Back: What's The Dumbest Thing You've Ever Said to A Customer?
---