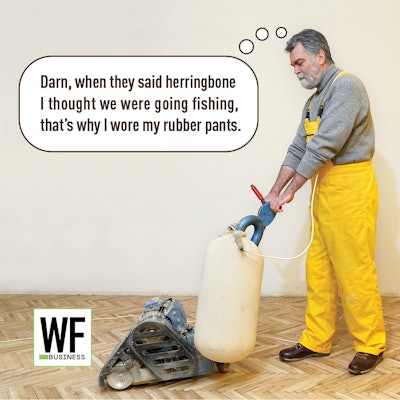 We asked you to submit your caption suggestions for this photo, and our online readers voted. Congratulations to winner Imrie Bowman of Floor Magicians Inc. in Virginia Beach, Va. Aside from fame and notoriety and being featured in WFB's April/May 2022 issue, Bowman will receive a Wood Floor Business T-shirt. Other favorite captions included:
"Those other guys with those huge machines are compensating for something."—Brad Lawson of Lawson Floors in Victoria, B.C.
"I have Curious George on the edger."—Kyle Thompson of Thompson Floors & Home Repair in Port Angeles, Wash.
For your next chance to enter, keep an eye on the WFB Facebook and Instagram pages.