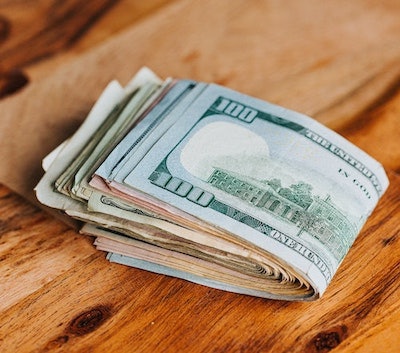 Many contractors in the home improvement industry, including wood flooring contractors, view their customers as "cash only" customers, bidding projects based on their cash budget for a flooring project. This "cash-only" philosophy seems straightforward and simple for your business's finances, but contractors pursuing "cash only" can miss out on both short-term and long-term benefits of adding payment options to their businesses.
Home improvement is surprisingly behind almost every other industry in offering payment options. Studies show only 25% of all projects are financed, compared with industries of similar price ranges—used cars, furniture, jewelry, appliances, etc. So, why don't contractors offer payment options? We've heard various reasons: Some contractors don't think there's customer demand for financing, others may lack incentives, and some may only be using payment options to save a sale. Below, I address some of the common myths about financing, and explain some of the ways financing can help your business.
Myth #1: Waiting for financing will delay the project

Not all customers want to pay cash for every project, and there are benefits for both parties when it comes to offering financing. Offering payment options ties the flooring project to your business. When you provide good options for loans, customers understand the power of their money, allowing them to get the wood flooring project they really want. In addition, their decision is easier when they realize they can start the project right away. You maximize the chance the customer will say "yes" when you offer payment options. The best lending partners will offer you a smooth and fast customer approval process and provide upfront funding options. You don't experience delays waiting for funding approval, and your client can start working with you right away.
Myth #2: Customers who use payment options spend less
When offered a choice of payment options—including same-as-cash loans—homeowners will increase the project by about 43.8%. Payment options allow homeowners to see not only how they can pay for a wood floor, but also realize they can upgrade the wood, design a pattern or be more creative. Offering quality home improvement loans removes cost from the equation and focuses on overall value, so both you and the homeowner can exercise more creativity to the project vision.
When you offer multiple loan types/terms, the customer decides how they want to pay. One tip is to include same-as-cash options that offer no interest and no payments if the loan is paid off during a promotional period. Also, provide low monthly payment choices with some combinations of interest rates and lengths of time for the loans. When customers control their financial decisions, they'll be more satisfied and sign a contract faster.
Myth #3: Offering payment options isn't affordable
If you wait for customers to get their own financing, you lose control over the sales process. When you work with a preferred lending partner, the customer works directly through you. Typically, fees are associated with any partner—but they're similar to credit card merchant fees. We recommend building 50% of your loan fees into every project, because we find that about half of those offered a loan will end up financing. This process normalizes the cost of the fees among all customers regardless of whether or not they choose a loan. It also keeps your prices competitive, and focuses on value while maintaining strong margins. In the end, the increase in business when you offer payment options can overcome any perceived drawbacks. Good lending partners will have programs to maintain your cash flow, including paying you regularly as the project progresses, and some even pay you upfront.
Myth #4: It will be a hassle to find and manage a program

If you don't want to manage a loan program on your own, many manufacturers and some trade organizations have loan programs already available. You can join these right away and leverage the purchasing power of a larger company. Many include pre-produced marketing templates and best practice materials. These programs can give you competitive rates and loan features that you might not be able to access independently.
Offering a choice of payment options with a solid lender can help grow your business—by as much as 30% overall. Good lending partners will help you through the learning curve with best practices education and a wide variety of loans for your customers. Providing payment options is an addition to your flooring business that can help your customers get the flooring project of their dreams while improving your bottom line.