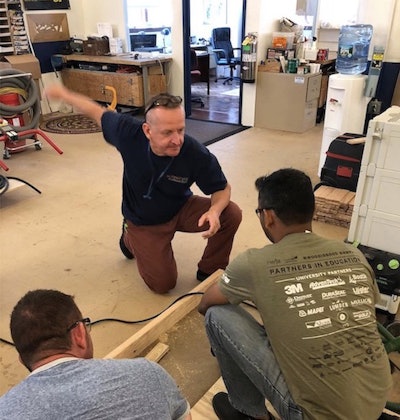 We all wish to be successful in our chosen field of work. Some of us have broken down exactly how to achieve success, while some of us just go to work. Some of us do well, some not so much. While I'm no expert on doing well, I do like to think about "stuff." A little while ago, I was watching a documentary on the early days of Amazon. Someone made a comment about Jeff Bezos and a seemingly dangerous, but hugely prosperous decision he made during the early days of his company:
"The one who has data is king, and Jeff seems to have the data."
I know I don't often think about the connection of information and success in our business, but when I paused and reflected about the above statement, I decided to put my thoughts to paper.
I was told a story 25 years ago (hopefully someone can confirm if it's true or myth) that during the last days of WWI, everyone was looking toward one of America's richest businessman for indications of what was happening, because his information could travel halfway around the globe much faster than anyone else's did. When he suddenly started offloading shares, people assumed "We've lost the war!" The stock market crashed as everyone dumped all their shares. The businessman then bought up the market prior to the true information arriving ... Having powerful information technology multiplied his wealth in just a few days.
I can hear some asking: "How can we, in this industry, make information work toward our success?" Obviously if we had all the data, the exact costs, the clients' budget and the competitors' bids ... hmm, how much of an advantage would we have with that information? And how do we get this information? Some good operators just ask, and some clients just give it up. Another way to discover what your competitors charge is to ask how close you came on unsuccessful bids; that way, with enough data, you can build up a picture of what they charge. This is basic stuff.
What information do I chase?
The data I love is from my fellow floor pro. I love to go to the trade nights, to the expos, to the committee meetings, to the training (not for the trainers, but for the guy on the floor next to me). I've learnt all those little 1% gems and even the 0.1% gems that all add up ... the tiny tricks, the tweaks, the accent on installations. I don't look at stealing secrets or extracting an advantage over my brother or sister, but I listen (and teach in return). I have friends who for years have not changed anything. They also do not go to any events and are not ATFA members (Aussie version of the NWFA), while the guys I'm always bumping into at events continually grow techniques and advantage.
I also read Wood Floor Business and trawl the web. (And here is a hot tip—if you can't find what you're looking for, translate your keywords into Italian or Russian, etc., and search again, then click on "Images" ... You may be surprised. I taught myself a whole bunch of German when researching "Bürsten für Holz," which means "brushes for wood").
There is some good information for you to get going ...