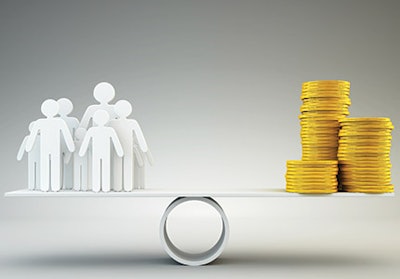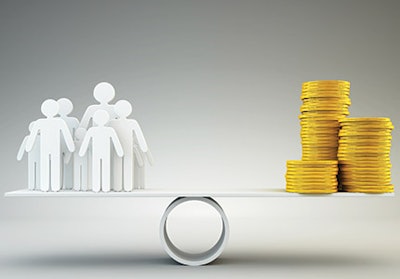 In the best of worlds, a family business would thrive for many generations, providing inspiration and revenue for decades to come. Reality, alas, is usually more somber. "Only 30 percent of family businesses survive into a second generation, and only 17 percent into a third," says Kathyann Overbeke, principal of Beachwood, Ohio-based GPS: Generation Planning Strategies. Why? Too often the emotions of family members conflict with the demands of the bottom line. Here are five keys to ensuring success:
1) Agree on a shared vision.
Failure to manage family-business conflicts can lead to disaster. Consider, for example, the damage that results when siblings compete for the position of company president. Aware of the emotional time bombs linked to any decision on succession, the parents often opt to ignore the issue.
---
RELATED: Starting a Wood Flooring Business From Scratch
---
While the senior generation typically hopes the problem resolves itself on its own, things often spiral downward. Letting conflicts fester puts the business in danger.
"Emotions quickly end up driving critical business decisions," says Aron Pervin, managing director of Toronto-based Pervin Family Business Advisors. "The enterprise becomes riddled with controlling and enabling behaviors, craziness about who's best and who's smarter and maladaptive communications systems."
Family businesses can avoid all of the above by establishing a common business vision, Overbeke says.
One example: "We want the business to support the family for several generations." Those who accept that overriding goal must then ask what everyone needs to give up to achieve it. That may include the ability to take money out of the treasury when the business cannot afford it. Or ceding the presidency when another sibling is better qualified. Or taking steps to secure the senior generation's retirement while funding the growth of the enterprise.
Reaching a shared vision begins with personal self-assessments. Only once individuals understand themselves can they come together as a group and figure out where they have a shared vision of purpose and future for the family business.
2) Consider non-family.
No family business exists untethered to third parties. "Consideration has to be given to in-laws, bankers, suppliers, customers and the cadre of non-family employees who are impacted by any business decision, says Paul Karofsky, founder of Transition Consulting Group in Palm Beach Gardens, Fla. Customers will also have a stake in the new management. "If the members of the second generation are seen as arrogant, entitled brats, customers will go elsewhere," Karofsky says.
3) Don't let blood cloud judgement.
What if the next generation lacks the personal and technical skills required to take the family business reins? In such cases it may be wiser to hire non-family individuals for top management positions, while the second generation retains ownership, Pervin says.
While taking on non-family management may be emotionally challenging for the family, it is one more example of the benefits to be gained from skillful management of the interface between the enterprise's family and business systems. In brief, Pervin suggests suspending the view of the business as a family enterprise and looking at the assets through an owner's lens.
4) Hire an interim manager.
It may well be unclear if the second generation is capable of taking on the reins of management, or if they might be able to do the job with some additional education. In such cases, non-family individuals can be brought in for a length of time.
"Interim managers can work if there's a good match between them and those they are mentoring," says Ira Bryck, president of the Family Business Center of Pioneer Valley in Amherst, Mass. A non-family person might run the business for 10 or 15 years while mentoring the younger people.
5) Start planning succession early.
Of all the forces that threaten the future of the family enterprise, procrastination is perhaps the most insidious.
"The company needs to devote adequate time to position the next generation," Bryck says. "That process includes getting family members to grow from operational jobs to leadership positions, assuming they are capable."
Time must also be sufficient to recruit where necessary, to assess candidates, to create professional development plans and to help the senior generation move to roles of significance. "The transition needs to be an exceedingly cautious, well-played-out scenario," Karofsky says. "The chances of surviving are greatly enhanced when planning is done sufficiently in advance."
Given sufficient time and dedication, you can assure your family enterprise stays afloat when it's passed to a new generation. Above all, you must resolve the communication gaps and emotional conflicts in a way that recognizes the interests of both family and business, or you will risk ringing true that familiar saying: Shirtsleeves to shirtsleeves in three generations.