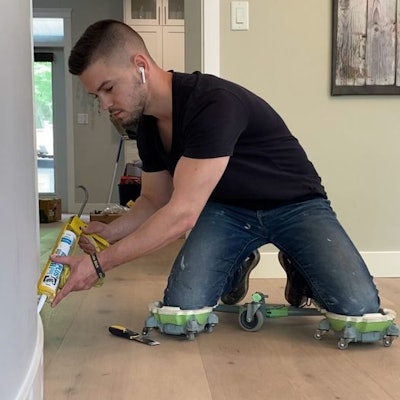 We asked wood floor pros about how they've changed their approach to the trade to be healthier. Here's what they said...
---
Paul Digiore
I have my helper edge and rack out, unload my tools and set up. 
---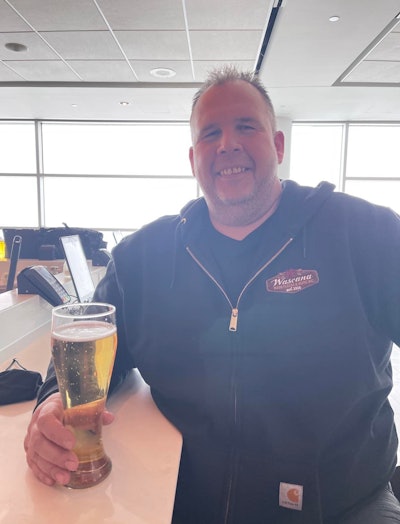 Gregory Dozorec
Simple, we quit working weekends. We do put in some longer days Monday through Friday at times, but Saturday and Sunday are for family and fun. I'm still surprised by how much more volume we can knock out in five days versus six to seven just from getting a decent break on the weekend!
---
Daniel Frederick Reddy  
Quality equipment which leads to improved processes. Continuing education to stay up on new techniques. Not being stuck on old methods. 
---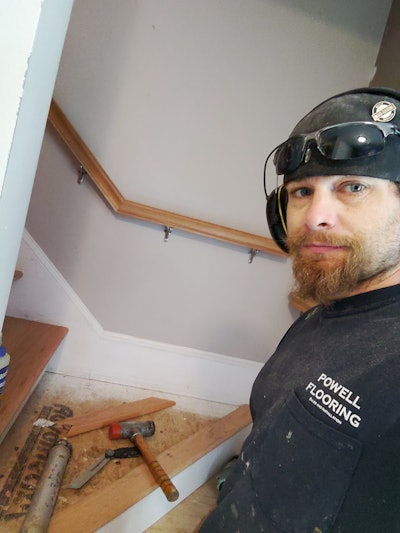 Benny Powell
Getting the majority of the money up front removed all the stress for me! The physical work I enjoy!
---
Ed Lausche  
Investing in equipment that has better dust containment. Years of working in dust starts to take its toll on your health. 
---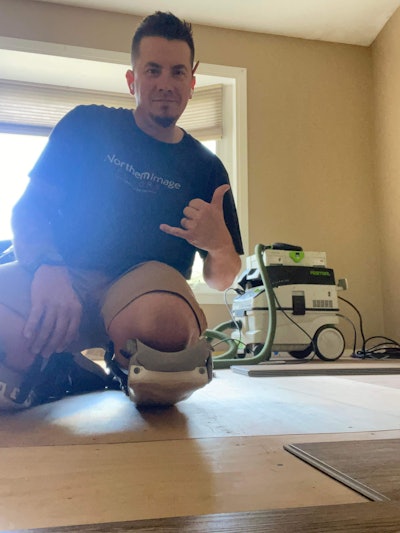 Matt Flanagan
Better knee pads (ProKnees). Wearing earbuds (noise canceling) at all times. You can't ever get your hearing back. Vacuums attached to everything. I don't use a broom; I vacuum everything, including the garage. Saves time on cleanup at the end of the day and leaves the entire job site cleaner.
---
david.shafer512
Rolling nailer and edger dolly.
---
Dan Hawkes
Hired some great guys and let them do the work while I run the business. Best thing I've ever done.
---
Jim Hyde
Got an edger dolly. If I'm sanding alone, I'll belt sand a room, then edge it and repeat, no more edging for four or more hours straight. I also now leave the majority of installation to the younger guys. Also my physical work day is now about six hours. No more 10-plus hour days, or weekends. I'll be 60 soon ...
---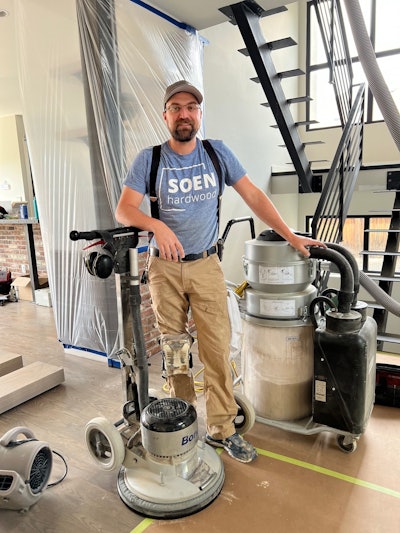 Eric Freeland  
The dust containment achieved with the Bona vacuum paired with the Power Drive is unmatched in my opinion, making the air on job sites cleaner for me and my homeowners. The Power Drive is also very easy on the body, allowing my body to last longer throughout the week.   
---
Alvaro De La O  
Take a break. Hydrate and know when to call it a day! 
---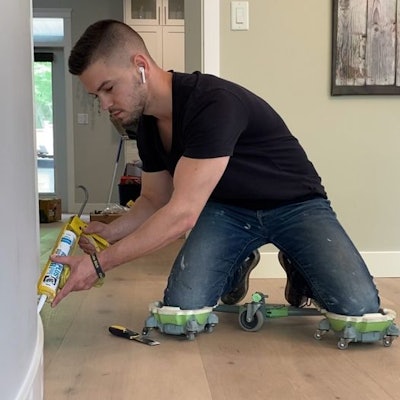 Danny Pavel/WoodPro Flooring 
Bought some rolling knee pads from Kneel-It.